Dolce & Gabbana's First UK Wedding Dress Goes on Display at Blenheim Palace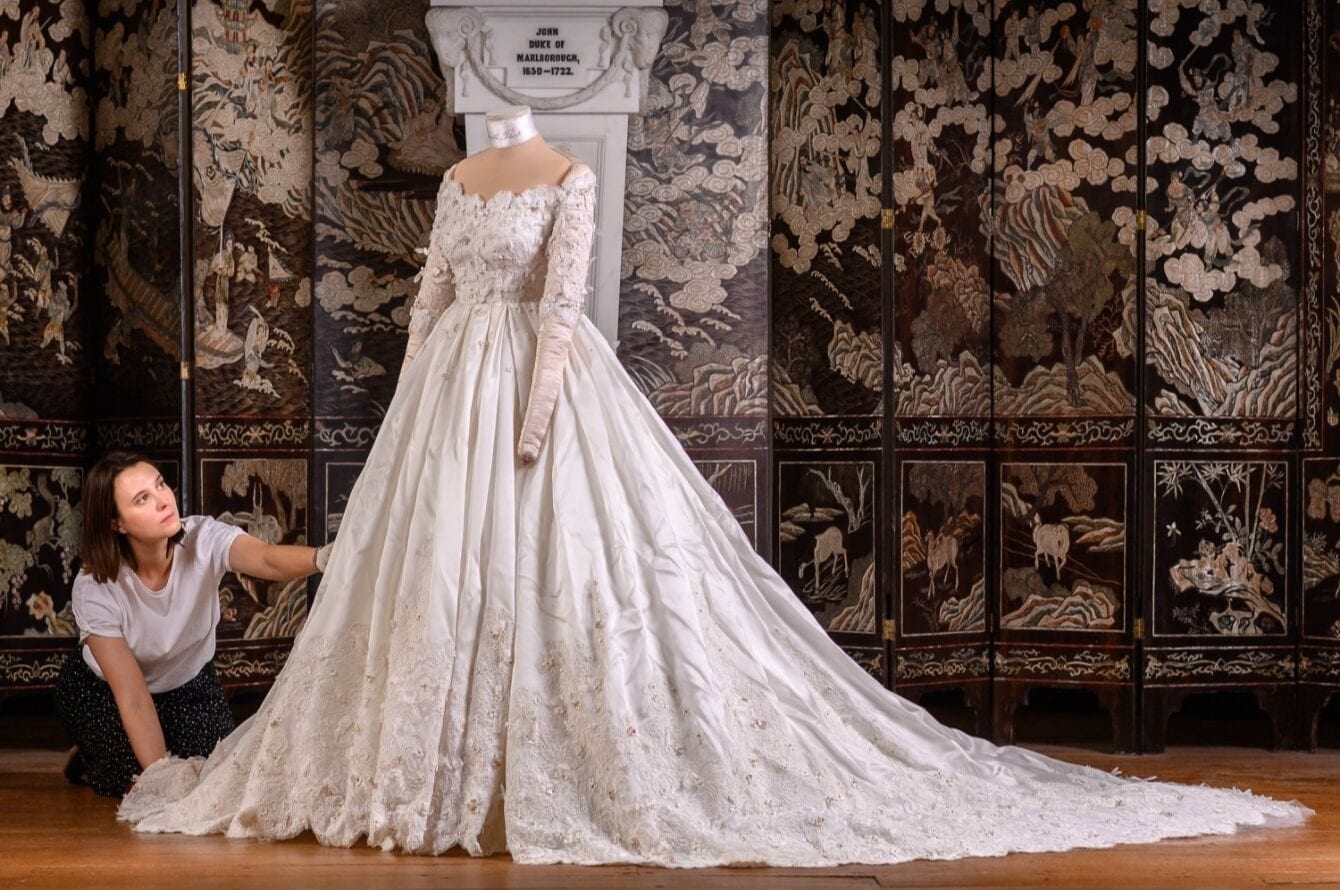 The first British bridal gown to have been designed by Dolce & Gabbana has gone on display at Blenheim Palace.
The historic dress was created for Camilla Thorp, now Lady Blandford, for her wedding to childhood sweetheart Lord George Blandford, heir to the Duke of Marlborough, in September last year.
The dress, which is on display in the Oxfordshire Palace's Long Library, features an off-the-shoulder lace bodice with tiny, pale pink and white appliqued flowers and seed pearls. The skirt is made up of layers of tulle for volume and topped with organza. Lace is also featured on the hem of the skirt and around the edge of the silk tulle veil.
Camilla was closely involved in the design of the stunning dress; choosing both the character and features of the fabrics used. On a visit to the Milan fashion house she also underwent an elaborate measuring process which resulted in the creation of a unique, monogrammed mannequin.
The measurements were so accurate that, on a final fitting two days before the ceremony at St Mary Magdalene's Church, Woodstock, the dress required only 'a couple of tweaks' to fit perfectly.
As part of her bridal outfit Camilla also wore an heirloom which has been in the Marlborough family since 1895.
The diamond and pearl-encrusted Boucheron tiara was originally a wedding gift to Consuelo Vanberbilt, the so-called 'Dollar Princess', from her father and she wore it during her wedding to the 9th Duke in 1921.