Experience Oxfordshire Launch New Conferencing Website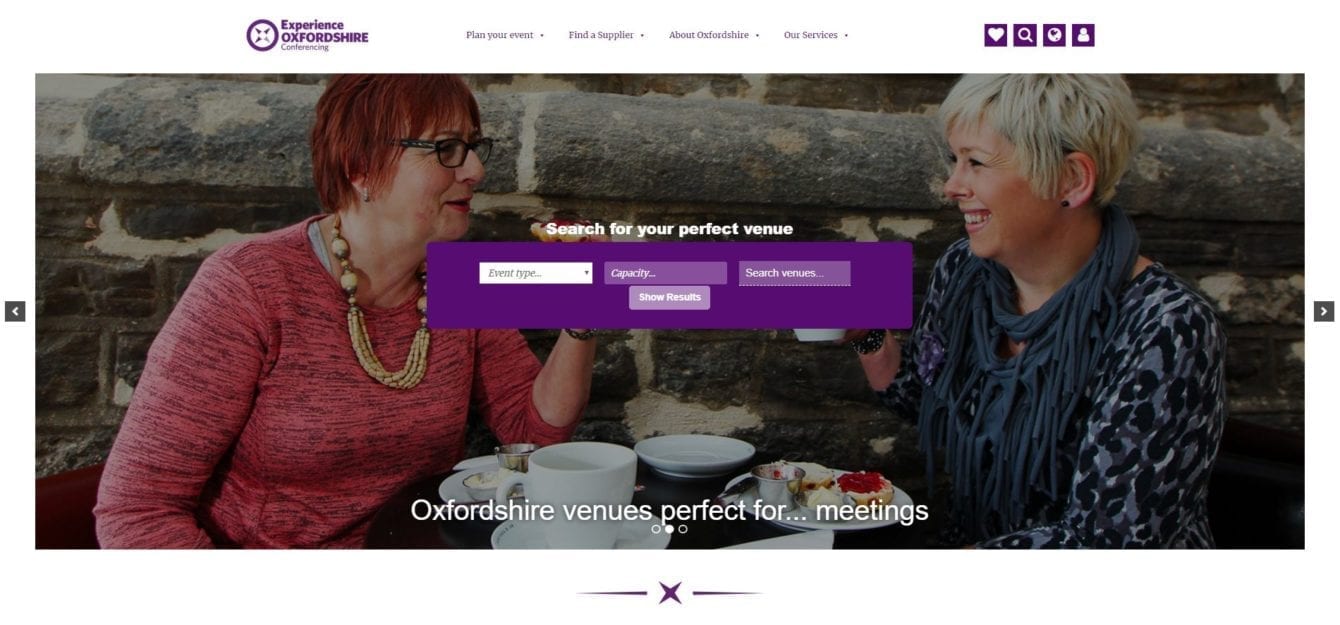 Experience Oxfordshire has unveiled a new Conference and Venues website –  a new platform for conferencing, meetings, weddings and events in Oxfordshire, which will inspire visitors by showcasing Oxfordshire venues, and will also direct users to book their conference or meeting hassle-free at www.experienceoxfordshire.org/conferencing
The new website aims to help individuals and businesses to organise their ideal meeting, impressive conference or dream event quickly and simply – and in Oxfordshire.
The new site allows users to search hundreds of rooms and dozens of conference providers, according to room capacity, location, and event type or style, as well as discovering Oxfordshire's best suppliers of catering, entertainments and transport solutions for events large and small.
With location videos, photos and detailed information on the capacity and facilities available in each individual meeting space, the new site makes selecting the right environment to do business quick, simple and dependable.
Backing up the website, the Experience Oxfordshire Conferencing Service is a free conference and event venue-finding service for Oxford and Oxfordshire operated by the award winning Destination Management Organisation (DMO). The team at Experience Oxfordshire will match any brief to one or more venues in the historic heart of academic Oxford or the surrounding countryside, market towns and villages of Oxfordshire, completely free of charge.
Commenting on the new website, Hayley Beer-Gamage, Chief Executive of Experience Oxfordshire, said:
"We are delighted to launch our new Conference and Venues website. The launch of the website demonstrates our commitment to promoting Oxfordshire as a world-class business and events destination. The focus of the website is to showcase Oxfordshire's venues, to inspire and encourage bookings and we are confident that the new website will deliver this. This is one major part of our overall strategy to increase business visits and events to Oxfordshire and support our partners across the county"
The new site is available at: https://www.experienceoxfordshire.org/conferencing
To make a conferencing enquiry with Experience Oxfordshire, free of charge, please email conferencing@experienceoxfordshire.org or follow us at @ExOxConference