Experience Oxfordshire launches 'The Oxfordshire Hospitality Guide' to support local businesses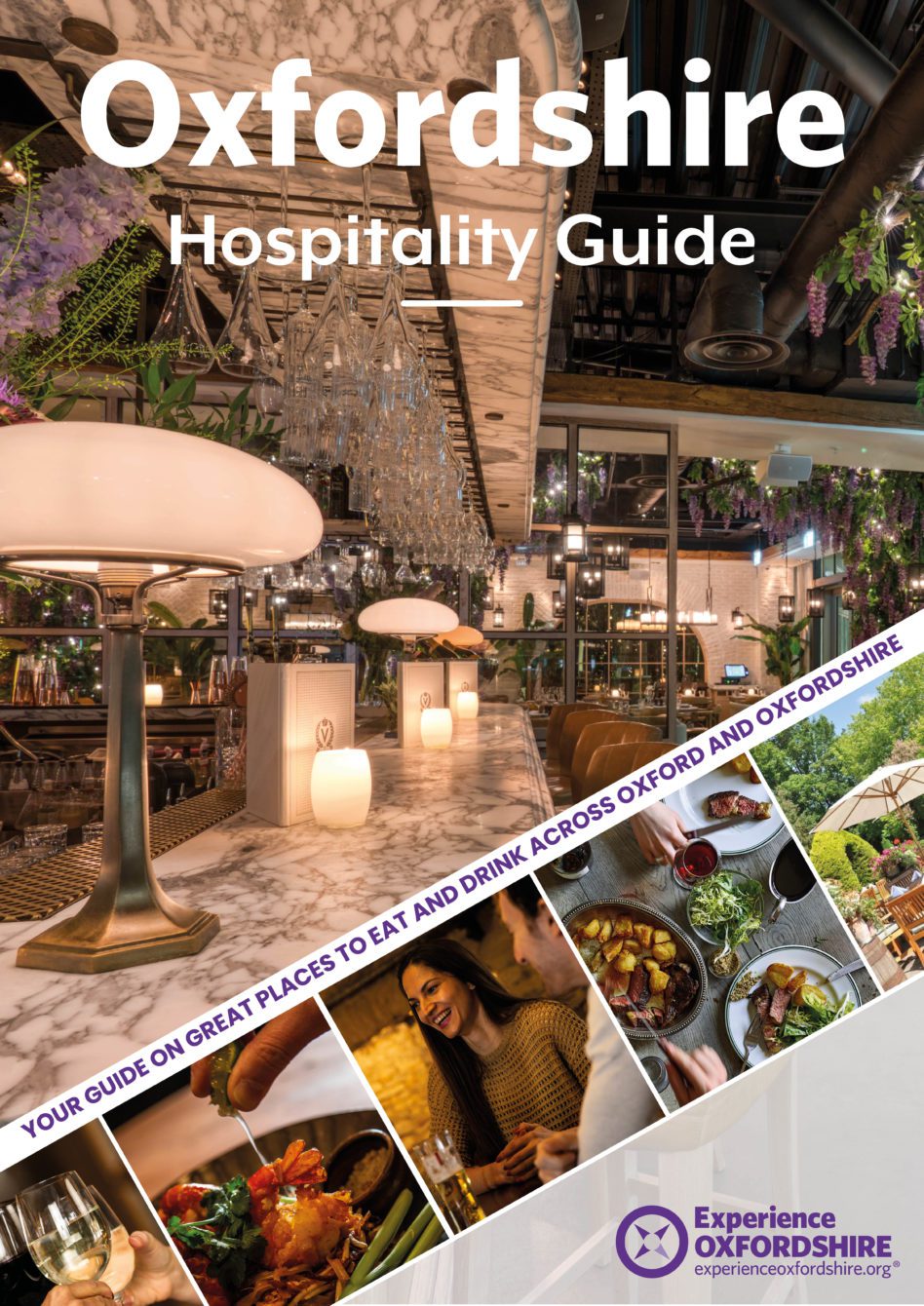 Experience Oxfordshire, the Destination Management Organisation (DMO) for Oxfordshire has today launched a brand-new online guide to support hospitality businesses across the county. The Oxfordshire Hospitality Guide has been designed to showcase places to eat and drink across Oxfordshire as well as provide both locals and visitors information and inspiration of where they should visit next.
Over 200 hospitality businesses across Oxfordshire have been included in the guide and provided with a FREE listing in this new publication. The new guide has been launched to support visitor economy businesses across the county and aid business recovery following the pandemic. It provides visitors detailed information about venues which have reopened following the recent government lockdowns.
Experience Oxfordshire collated the guide over the course of the summer after a large amount of interest from businesses to be included following extensive local coverage on how to get involved in this exciting new publication. Autumn is traditionally a quieter time for attractions and hospitality businesses as consumers start to plan and gear up for Christmas and families return to work and children to education. The guide has been created to help drive visitation and boost the visitor economy at this vital time when many businesses are still recovering from the lasting effects of the pandemic.
The guide includes a huge, diverse range of local businesses from Castle Yard Café, Oxford Artisan Distillery and Modern Art Oxford in Oxford City to Bicester Village and Hook Norton Brewery in the north of the county. Readers will be inspired by the exciting suggestions including Blenheim Palace and Cogges Kitchen. For those looking for days out inspiration the River Rowing Museum and Stonor Park in Henley could be the perfect recommendation.
The guide not only showcases exciting local business from across Oxford and Oxfordshire, but it also details the food and farmers markets including days and times when they take place alongside suggestions for afternoon tea and local brewery offerings.
Speaking about the launch of The Oxfordshire Hospitality Guide, Hayley Beer-Gamage, Chief Executive of Experience Oxfordshire said: "We are delighted to announce the launch The Oxfordshire Hospitality Guide to help support the hospitality sector across Oxford and Oxfordshire and see the county thrive again, following the pandemic. Experience Oxfordshire are committed to supporting local businesses on their ongoing recovery journey and hope the new guide will provide both visitors and locals inspiration of where to book and have a great experience. We know we have a fantastic hospitality offering here in Oxfordshire and it is great to be able to showcase this in our exciting new guide!"
The guide is available online now through Experience Oxfordshire's website https://www.experienceoxfordshire.org/oxfordshire-hospitality-guide/
-Ends-
About Experience Oxfordshire
Experience Oxfordshire is the official Destination Management Organisation (DMO) for Oxfordshire. The trading arm of the parent charity, Experience Oxfordshire Charitable Trust, and a not-for-profit partnership organisation that is committed to the promotion, management, and development of Oxfordshire as a great destination to live, work, visit and do business whilst improving growth and productivity across the visitor economy. The DMO provides essential business advice and support to visitor economy businesses across Oxfordshire. To find out more about Experience Oxfordshire and the benefits of becoming a partner visit www.experienceoxfordshire.org/partner or call 01865 686439.
Media Contacts:
Sarah Long and Kylie Bawden at FINN Partners experienceoxfordshire@finnpartners.com
Anne-Marie Hicks, Experience Oxfordshire press@experienceoxfordshire.org