Experience Oxfordshire successful in securing a second round of funding from VisitEngland to support the recovery of the Oxfordshire visitor economy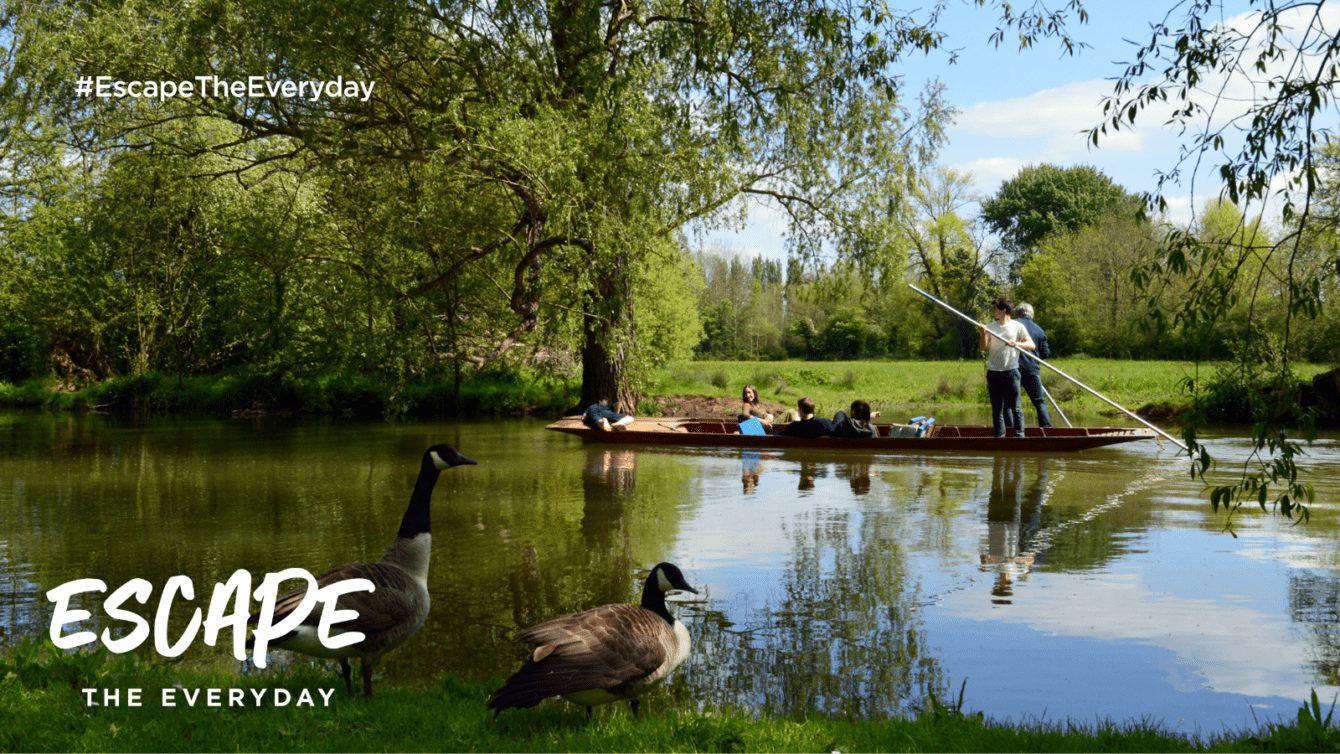 Experience Oxfordshire, the Destination Management Organisation (DMO) for Oxfordshire, is encouraging UK visitors to "Escape the Everyday" in the county this spring with a campaign funded by VisitEngland, the National Tourist Board.
Following on the success of last year's Escape the Everyday in Oxfordshire campaign, the organisation is one of 11 destinations chosen to deliver a localised version of VisitEngland's national campaign. "Escape the Everyday: Experience Oxford" will aim to attract a younger audience to come and enjoy days out and short breaks in the city and beyond.
Expressing her delight at hearing of funding award, Experience Oxfordshire's CEO, Hayley Beer-Gamage said:
"This was an extremely competitive process and we worked hard to submit a strong application for the fund. This campaign will help raise our destination profile and will support our visitor economy as businesses build back from the effects of the pandemic. The campaign will be designed to encourage visitors to overnight in Oxford and experience more of what the county has to offer. We look forward to working with businesses to create exciting stories and to bring top quality experiences to new audiences through engaging social media activity and our experienceoxfordshire.org website." 
VisitEngland Director Andrew Stokes said:
"VisitEngland is very pleased to be delivering this fund to support destinations locally as they align their activities to our national 'Escape the Everyday' campaign, encouraging more people to discover the fantastic array of tourism products on their doorstep and further afield.
"With the slower return of international tourists, now is the time to visit our wonderful cities and remind ourselves why they are such a draw. The funding will also support local businesses who have been working so hard to welcome visitors back and provide a stand-out experience."
**END**
NOTES TO THE EDITOR:
The Escape the Everyday: Experience Oxford! campaign will be highlighting bookable product on the Experience Oxfordshire e-commerce platform. Businesses from across Oxfordshire are invited to apply to sell and distribute through the site by contacting marketing@experienceoxfordshire.org
This fund follows the previous VisitEngland DMO marketing fund in early 2021 which was designed to support the UK's tourism industry recovery by encouraging potential visitors to explore, discover and treat themselves to a UK short break.
The grant scheme was open to all DMOs in England (including those who had received funding before) which met the eligibility criteria and could deliver the aims and objectives of the fund.
The successful applicants to this round of the grant scheme are Marketing Manchester; Visit Greenwich; Marketing Liverpool; Experience Oxfordshire; Visit West (Bristol & Bath); Visit Brighton (leading for Sussex); Great West Way; Marketing Peak District & Derbyshire; Marketing Cheshire; Newcastle Gateshead Initiative; Marketing Cheltenham (plus Gloucester).
About VisitBritain/VisitEngland
VisitBritain/VisitEngland is the national tourism agency – a non-departmental public body funded by the Department for Digital, Culture, Media & Sport (DCMS)
Working with a wide range of partners in both the UK and overseas, their mission is to grow the volume and value of inbound tourism across the nations and regions of Britain and to develop world-class English tourism product to support their growth aspirations. For further information and to access the latest in-depth market intelligence and statistics visit www.visitbritain.org or www.visitbritain.com and www.visitengland.com for consumer information.
Experience Oxfordshire is the official Destination Management Organisation (DMO) for Oxfordshire. We are the trading arm of the parent charity, Experience Oxfordshire Charitable Trust, and are a not-for-profit partnership organisation that is committed to the promotion, management, and development of Oxfordshire as a great destination to live, work, visit and do business whilst improving growth and productivity across the visitor economy. The DMO provides essential business advice and support to visitor economy businesses across Oxfordshire.
For more information Experience Oxfordshire go to www.experienceoxfordshire.org/partner
Contact:
Name: Lesley Wright
Email: press@experienceoxfordshire.org
Call: 01865 686433