Experience Oxfordshire Venues attend MeetEngland Virtual 2021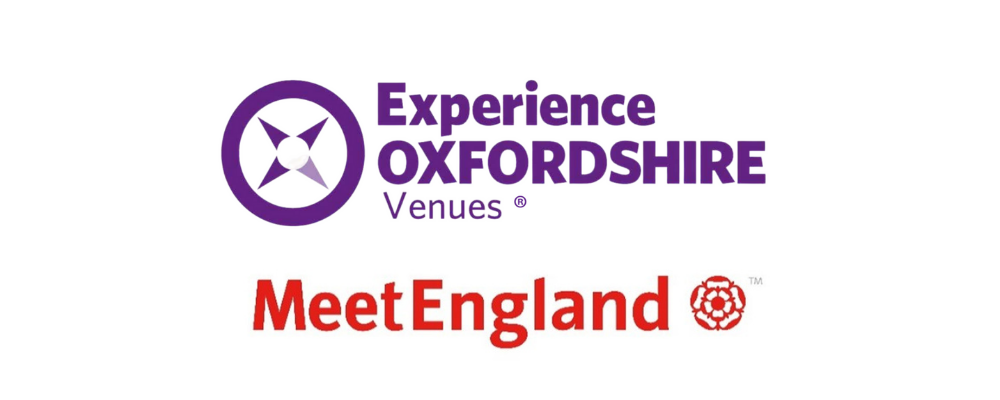 Experience Oxfordshire Venues, operated by the Destination Management Organisation (DMO) for the county, are delighted to announce that they will be attending this year's virtual MeetEngland event to promote Oxfordshire as a destination for business visits and events.
Taking place on the 9 and 11 February 2021, MeetEngland Virtual is bringing together international buyers to connect online with destinations to discover the high-quality business events offer across England.
MeetEngland Virtual is a new virtual tradeshow for Meetings, Incentives, Conferences and Exhibitions (MICE) and registration for buyers and organisers is now open.
Experience Oxfordshire Venues will be promoting Oxford and Oxfordshire as the destination of choice for those planning their future event and promoting the great wealth and variety of venue partners across the county. Pre pandemic figures show that business visits account for 29% of all visits to Oxfordshire so they are a vitally important part of the sector.
Chief Executive of Experience Oxfordshire, Hayley Beer-Gamage, commented on attending the event:
"It is extremely important that Experience Oxfordshire attend this event so that so that we can educate event planners on Oxfordshire's high quality business events offering. This part of our sector has been severely impacted by the pandemic and we want to do all that we can to help attract future business back to Oxfordshire and this event is a great way of doing that. We are delighted to be partnering with MeetEngland on this event, it is an opportunity to re-connect with our international friends from across Europe, China and North America, alongside talking to business from across the UK too. Please do book an appointment with us now of you would like to find out more about great venues and experiences across Oxford and Oxfordshire".
The virtual event follows MeetEngland's recently launched international 'Events Reimagined' campaign.
Chair of VisitEngland Nick de Bois said:
"Our priority remains to reassure event planners, delegates and suppliers that our planning towards future recovery continues. MeetEngland Virtual has been designed to inform buyers on England's business events offering and to highlight the innovation of our sector as we adapt to new ways of working while still ensuring a fantastic business events experience."
VisitBritain Head of Business Events, Kerrin MacPhie said:
"Using tried and tested software MeetEngland Virtual will provide event professionals with the opportunity to connect and forge valuable business relationships with destinations across England. By supporting the sector now to reimagine their events in England we can drive future growth, keeping us top of the list and front of mind as a leading destination for business events."
MeetEngland Virtual, split across two days to accommodate different time zones, starts with buyers from Europe, China and the UK s on Tuesday 9 February followed by North American buyers on Thursday 11 February 2021.
Buyers will connect with 30 destinations from across the country to take part in one-to-one meetings. Delegates will also be able to explore the event platform with English destinations promoting their services on virtual exhibitor booths.
Throughout the event, delegates are encouraged to 'reimagine the future of events in England' as part of MeetEngland's new Events Reimagined campaign, demonstrating how England is adapting to the 'new normal' in events and developing innovative ways to meet again.
---
Experience Oxfordshire Venues can be found at booth 09 and you can make an appointment with us by registering at www.meetenglandvirtual.com
---
For more information contact:
Press at Experience Oxfordshire
Phone: 01865 686433
Email: press@experienceoxfordshire.org
Experience Oxfordshire Venues is a free conference and event venue-finding service for Oxford and Oxfordshire operated by the award-winning Destination Management Organisation (DMO). The team at Experience Oxfordshire will match any brief to one or more venues in the historic heart of academic Oxford or the surrounding countryside, market towns and villages of Oxfordshire, completely free of charge.
Twitter: @ExOxVenues
View the Oxfordshire Venue Guide