Global Wedding Venue: Blenheim Palace, Oxfordshire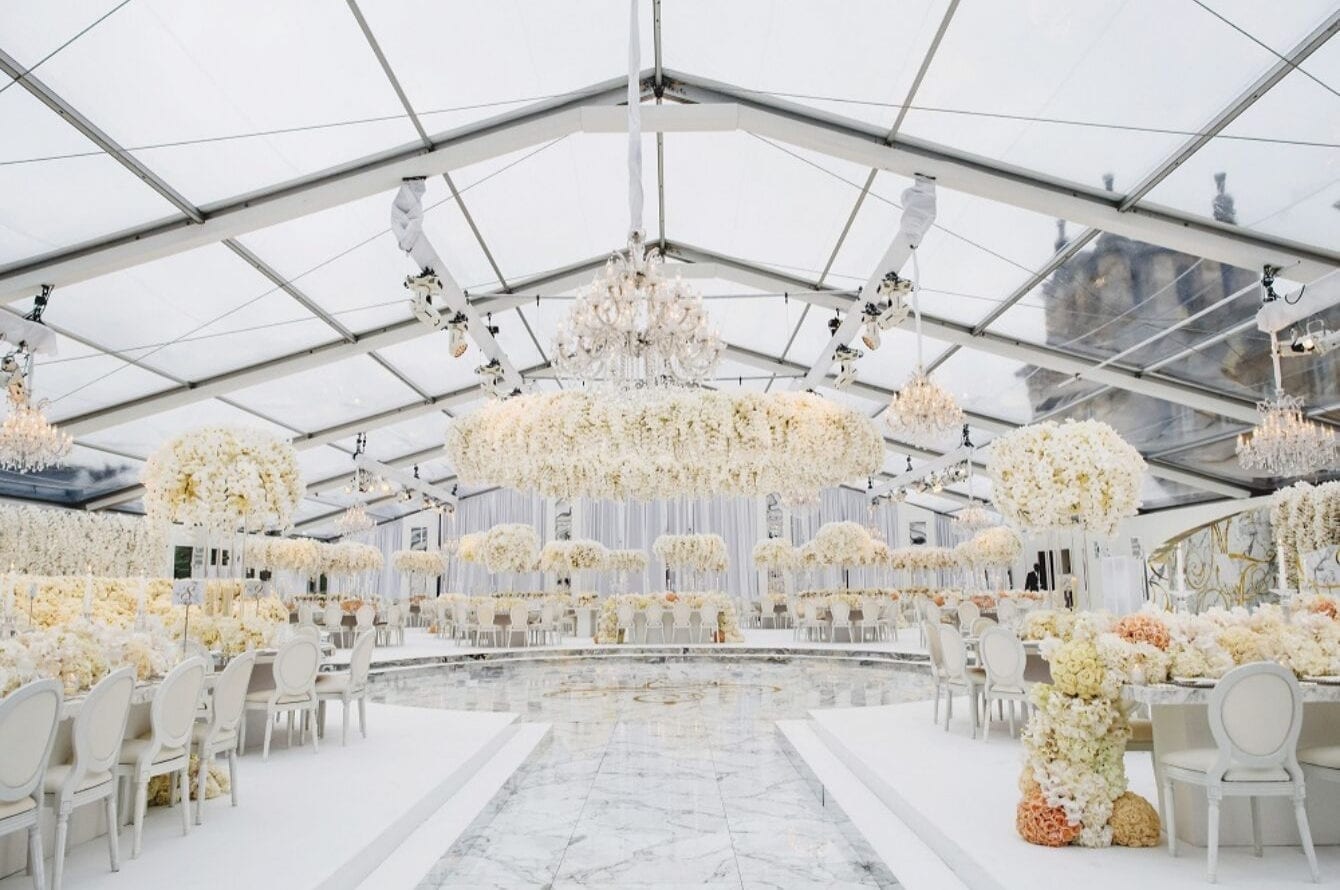 Blenheim Palace is a global wedding destination suited to the ultimate luxury celebration. The Baroque Palace and 2,000 acres of 'Capability' Brown landscaped estate is available to hire, making it perfect for couples looking to celebrate in an unrivalled setting.
Built in the 18th Century to honour the military victories of the First Duke of Marlborough, and the birthplace of Sir Winston Churchill, this UNESCO World Heritage Site provides a unique historic backdrop for truly special occasions.
The Palace has hosted many incredible destination weddings and also in recent occasion including two Marlborough family weddings in their ancestral home in 2018. In June 2017, Folarin Alakija married Nazanin Jafarian Ghaissarifa in a lavish faux ceremony in the Long Library with over 1 million roses decorating a bespoke Marquee for their wedding breakfast and evening reception.
The Palace also hosted the wedding of Lord George, Marquess of Blandford and heir to Blenheim Palace, and Camilla Thorp on the 8th September, 2018.
As befits a real-life Palace, guests can enjoy some very luxurious VIP extras courtesy of Blenheim Palace's hugely experienced team of wedding and events planners.
Blenheim Palace's Sales and Events Manager, Emma Rogers, said: "In recent years we have staged some truly spectacular weddings here."
"Our VIP clients come to us because they want something truly unique and special and our aim is always to exceed their expectations."
"We work closely with specialist event management teams like Bespoke Events London and Event Concept who have an international reputation for providing their customers with the very best."
"Our job is to help the couple make their wedding dream come true," she added.
Previous weddings held at Blenheim Palace have seen the bride and groom arrive by helicopter to be greeted by ornate receptions featuring everything from caviar stations to oyster shuckers.
Famous chefs have not only been on hand to work with the in-house catering team to create bespoke menus but have also come out of the kitchen to meet and greet guests.
Superstar performers like Billy Joel and Jack Savoretti and celebrity hosts like Hugh Jackman have helped ensure the guests are thoroughly entertained and the evening's festivities rounded off with spectacular firework finales set against the beautiful backdrop of the Park.