Helen and Douglas House Nominate Oxford Castle & Prison for Local Business Charity Award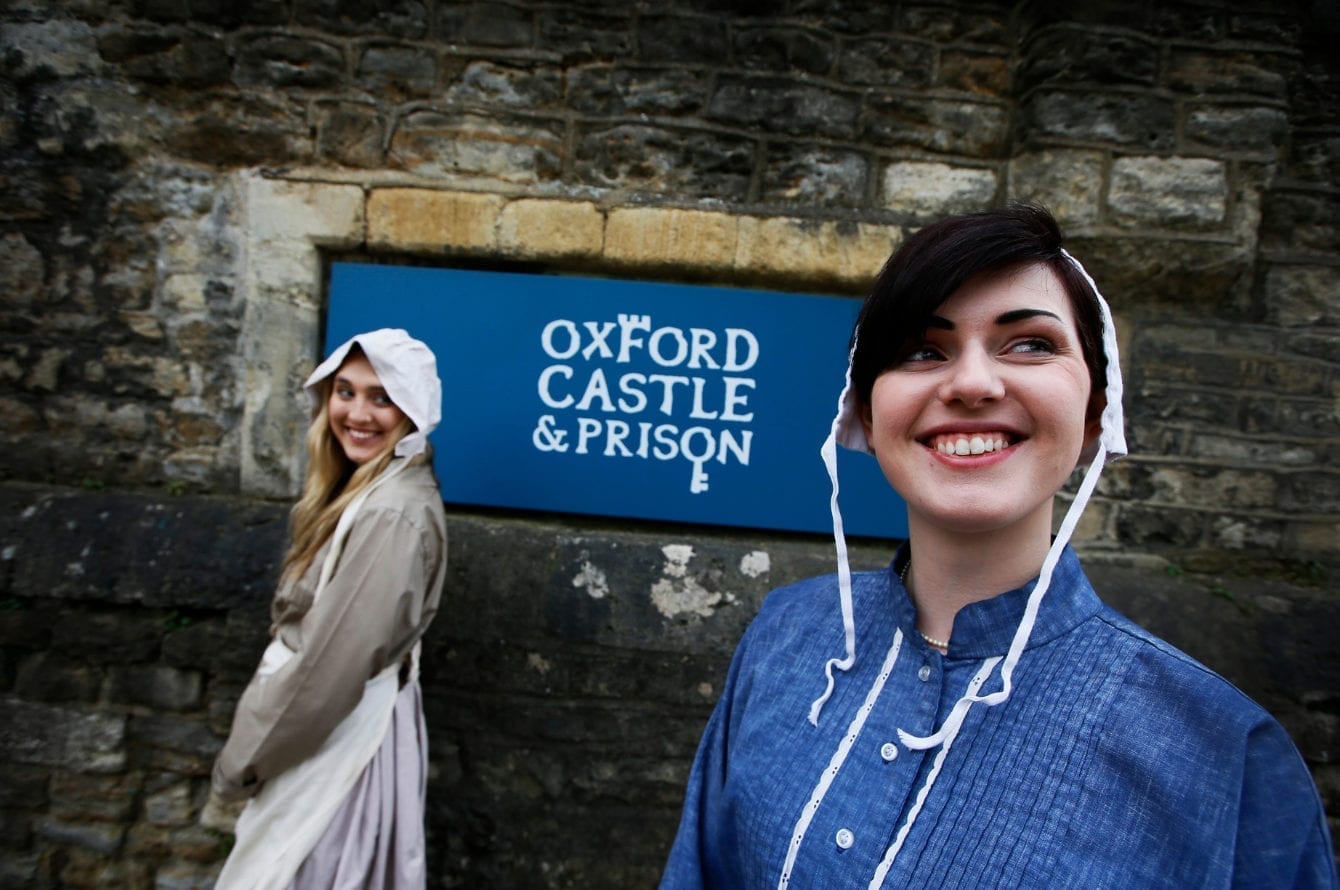 Oxford Castle & Prison has been nominated for this year's Jelf Award in Local Business Charity Awards for its support for terminally ill children.
Known mostly as a tourist attraction, the 1000 year-old landmark in the heart of Oxford is now a lively venue whose management utilises its historic surroundings not only for business, but also to raise funds for Helen & Douglas House – the world's very first dedicated hospice for children.
Based in East Oxford, Helen House was launched in 1982, founded by Sister Frances Dominica, who had an experience of helping the parents of Helen, a girl left with severe and irreversible brain damage after an emergency operation to remove a brain tumour. "From this friendship, the idea of a small homely hospice for children sprung", the charity's website states.
In 1985 the next children's hospice opened with Helen House's staff providing training support.
Douglas House – named after one of Helen House's patients – was opened by the Queen in 2004. It was the world's first specialist hospice for young adults (aged between 16 and 35), but closed in 2018 due to a shortfall in funding.
As the hospice needs about £3m a year to operate, fundraising efforts are absolutely essential for the institution's survival.
The Oxford Castle & Prison, in New Road, has supported the charity since 2012, inventing rather surprising ways of employing the medieval venue to good cause.
In the nomination, Helen & Douglas House describes in detail two recent and extremely successful events held at the castle.
On September 20, 2018, nine Oxfordshire businessmen were arrested by the local police and locked in the cells of Oxford Castle & Prison where they needed to raise £999 to be released.
At the end of the day, the group raised over £11,000 for the charity.
The event was followed this year by a women's version: Jail & Bail, on June 13, which raised over £7,000 for the hospice.
The charity praised the castle team's support and enthusiasm, quoting in the nomination a humorous statement from Chris Abbott, the castle's general manager, who said: "We look forward to welcoming the rabble of inmates into our building to raise lots of money for a very good cause."
Hazel Bedford from Helen & Douglas House said: "Without this amazing venue and their fantastic staff we would not be able to make this event so realistic.
"The money that each 'inmate' raises will to help local terminally ill children and their families make the most of the time they have together. This would not be possible without amazing supporters like this."
But Oxford Castle & Prison's help is not limited to holding fundraising events. The venue also offered a day pass to a family supported by the hospice, allowing a terminally ill child, with the support of a Helen House care nurse, to take a tour of the castle and learn about the landmark's history.
The castle team also put together an Alice in Wonderland-themed picnic for the hospice's siblings group called the Elephant club.
They said: "It was a fun filled day and was thoroughly enjoyed by all. The castle team go above and beyond for our families helping them to create beautiful memories that they will cherish forever."
Oxford Castle & Prison is a multi-tasking company, mainly focused on delivering tours of the venue, education and hospitality services. It is also known for its Shakespeare Festival, delivering the Bard's plays in the unique, historical setting. The venue also hosted a night of concerts to celebrate the 150th anniversary of The Oxford Times.
Overall, six institutions and three individuals were nominated to 2019 Oxfordshire Local Business Charity Awards – a second edition of awards sponsored by insurance brokers A-Plan and Jelf with media support from the Oxford Mail.
To enter, charities had to nominate an Oxfordshire business or individual, which had done an outstanding job supporting them. If their nominated business wins, the charity will receive a donation of £1,000.
The winner of the Individual award will receive a weekend break to the value of £300.
Oxford Castle and Prison was nominated for a Jelf Award, which is intended for supporters of larger charities. Other nominees in Oxfordshire are Lucy Group Ltd, which has been nominated by Oxfordshire Youth and STL Communications, nominated by SpecialEffect charity.
The finals are on August 29.
Learn more at the awards' website: 2019 Oxfordshire Business Charity Awards.