Kiki Smith: I am a Wanderer at Modern Art Oxford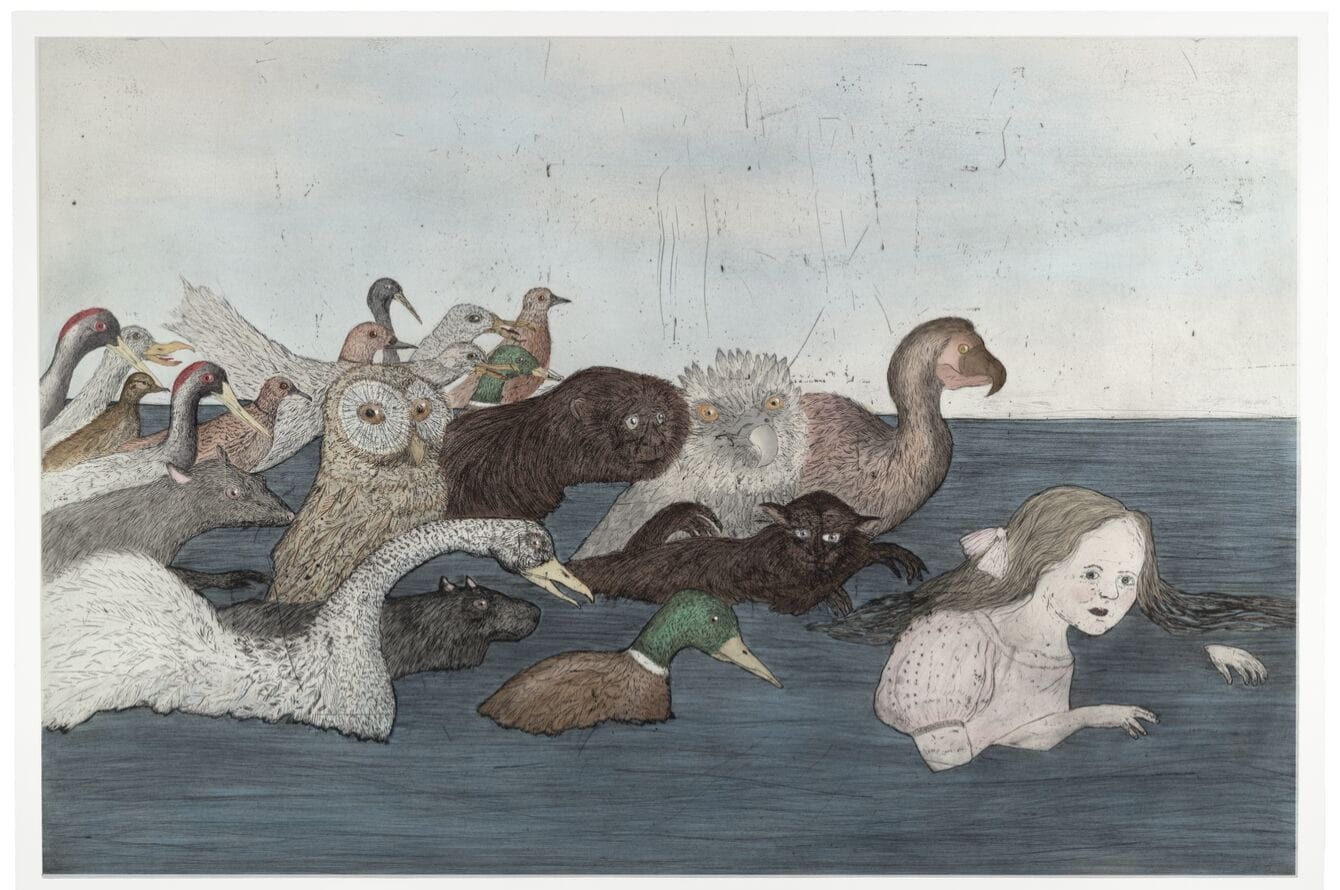 28 September 2019 – 19 January 2020.
Oxford, UK: The German-born American Kiki Smith (b. 1954) is a pioneer of contemporary printmaking and sculpture who has created a materially experimental and multifaceted body of work that explores the political and social aspects of human nature. I am a Wanderer is her first solo UK institutional show in nearly 25 years and is at Modern Art Oxford from 28 September 2019 until 19 January 2020. Admission is free.
Presenting over 80 works selected in close collaboration with the artist, this major show focuses on three key areas of Smith's practice: large-scale tapestries made from 2012-16; small sculptures dating from 1985 to 2015; and etchings, lithographs and intaglio prints from over 30 years of the artist's innovative printmaking practice.
Opening the exhibition with 12 large tapestries made using an electronic Jacquard loom, Smith conjures up her own visual universe populated by a menagerie of wolves, cats, fawns, owls, spiders and women as goddesses – all woven together in a vibrant, ethereal harmony.
In further galleries are the small-scale sculptures made in a myriad of forms and materials. Figurines in porcelain and bronze appear alongside compelling evocations of the body including a concrete skull, a miniature brass mask, and a clenched porcelain fist. A collection of hybrid creatures and natural phenomena are also displayed including a glass frog, a porcelain dead cat, a silver shooting star, and Crashed Bat with piercing ruby gemstone eyes.
The final gallery presents 20 prints on the themes of fantasy, bodily realism, metaphor, magic and myth. Some allude to stories, such as Pool of Tears II (2000), based on Lewis Carroll's manuscript drawings for Alice's Adventures Under Ground (1886), in which a young girl leads a parade of half-submerged animals through water with a steely yet quizzical determination.
Kiki Smith: I am a Wanderer is curated by Petra Giloy-Hirtz.