Major Mick's 100 Mile Tintanic Adventure for Alzheimer's Research UK Reaches Blenheim Palace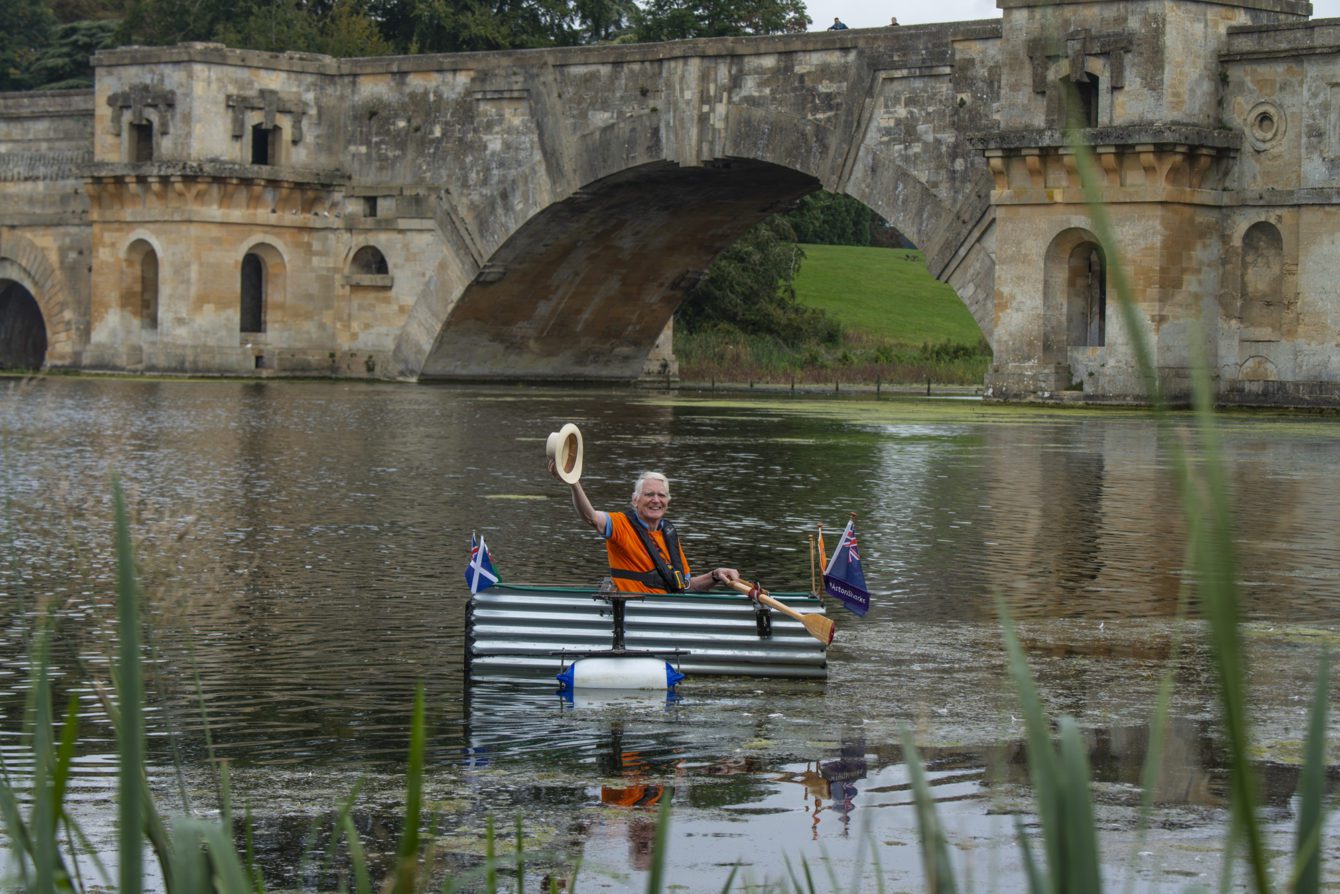 Eighty-year-old Major Mick Stanley launched his homemade boat 'Tintanic' onto the lake at Blenheim Palace on Wednesday as part of his 100-mile Tintanic Adventure to raise money for Alzheimer's Research UK.
Mick Stanley is a retired Army Major having served in the British Army (The Royal Scots Dragoon Guards) for 35 years. Last year, in lockdown, he completed a challenge rowing his home-made boat Tintanic for 100 miles. He constructed the boat from two sheets of corrugated Iron!
Mick rowed his boat up and down the Chichester canal for 100 miles and raised over £44,000 for his local hospice in Bosham. This year he has taken to the water again, but this time, he is travelling with his boat to canals, rivers and open water from the South of England to the Highlands of Scotland.
Mick completed the construction of Tintanic 11, a sister ship of his first boat, and has begun raising money for Alzheimer's Research UK.
He launched at Henley on Thames on the 28th May and headed to Beaulieu River on the 7th June.
Major Mick's final row will be into the Chichester Canal Basin on Wed 29th September and a celebration of his adventure over the last 12 months raising money for Alzheimer's Research and local charity St Wilfrid's Hospice. In that time he has rowed over 200 miles in his home-made tin boat and raised over £54,000.
He has visited over 25 locations in England, Wales and Scotland for his current adventure raising funds and awareness for Alzheimer's Research UK.
ENDS
For more information please contact Samantha Vaughan on 07469 129743 or SVaughan@blenheimpalace.com or Niamh O'Sullivan at NO'Sullivan@blenheimpalace.com.