New Recycling Heroes competition offers the best recycler a chance to win £250 in LoveToShop vouchers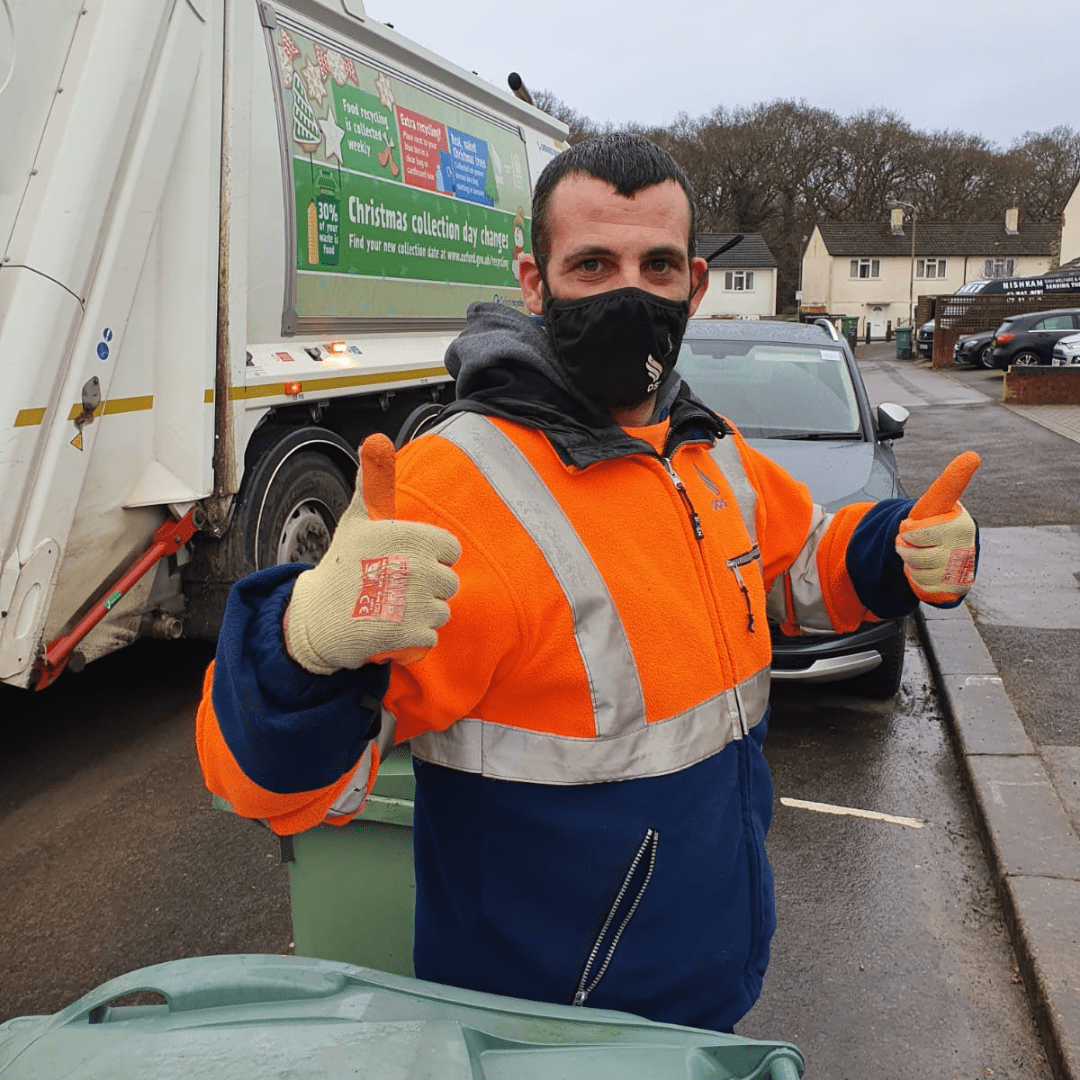 The competition will involve residents capturing their recycling skills in a photo or video, with the best entry winning £250 in LoveToShop vouchers. The aim is to increase the number of people who recycle within Oxford and bring communities together to care for the environment. Oxford currently sends none of its household waste to landfill, instead using energy recovery to turn Oxford's household waste into energy to power homes. ODS and the City Council would like more people to recycle and help Oxford become an even more sustainable city.
Submit your photo or video
To enter the competition, residents of Oxford need to take a photo or video of themselves doing something fun and exciting in the name of recycling, or showing off how much they recycle compared to what they throw away in the general waste. Examples could include:
doing your recycling dressed up as a recycling superhero
creating amazing trick shots to get those bottles into your recycling bin
showing us how much you recycle each week.
We have a high recycling rate, but we can do more
Although Oxfordshire currently has one of the highest recycling rates in the country, the city wants to exceed targets and inspire other cities to follow this lead. Recycling, especially food waste, supports the reduction of greenhouse gas emissions from landfill. As well as saving money, recycling also reduces energy and water use and helps preserve our world's finite resources.
Residents can use the hashtag #RecyclingHeroes to share their videos and images on social media and explain what recycling means to them and to the environment.
"We are very proud of what our residents contribute to making Oxford a great city to live and work in. The Recycling Heroes competition celebrates this, and we hope it encourages everyone in Oxford to do much more recycling so that we live in a cleaner, greener city and show this great example to other cities."
Councillor Lubna Arshad, Cabinet Member for Parks and Waste Reduction
The competition begins on 28 September and closes on 30 November. It will be judged by a three-person panel, including an independent judge, to be confirmed. The winner will be announced on 7 December.
Residents can use these social media links to enter the competition: @Recycle4Oxford on Twitter, Facebook and @Recycle4Oxford on Instagram.
Full information and the terms and conditions will be found on our recycling page.
ENDS
Notes to Editor
Contact details
Email: pressoffice@oxford.gov.uk (Please note that any replies directly to this press release will go to an unmonitored inbox. Please contact email address provided).
Phone: 01865 252096
About Oxford City Council
Oxford City Council is the democratically-elected local authority for Oxford.
In partnership with others, we provide a wide range of services – including planning, housing, community centres, parks and waste collection – for approximately 152,000 residents, 106,000 people who work in Oxford and the millions of people who visit our world-famous city every year. We have set four key priorities, all of equal importance and all interconnected:
to enable an inclusive economy, where everyone has access to sustainable business and employment opportunities
to deliver more affordable housing, including a new generation of council homes to help meet our acute housing shortage
to support thriving communities, reducing the stark inequality between our city's richest and poorest residents
to tackle the climate emergency by pursuing a zero-carbon Oxford
Our vision is to build a world-class city for everyone.
Oxfordshire has a two-tier system of local government, which means services are provided by two different councils. Oxford City Council provides local services for the city, while Oxfordshire County Council is responsible for strategic, countywide services such as roads, schools and social care.
About ODS
ODS was established in 2012 to serve the community's needs and provide commercial services where capable. In 2018, ODS was made a wholly owned company by its sole shareholder, Oxford City Council. It is now made up of two companies that work together to deliver cost-effective public and commercial services.
Becoming a separate entity opened ODS up to new possibilities and ambitions; building more homes and maintaining streets, parks and properties. It is constructing more highways and buildings, providing more managed services, repairing vehicles, conducting MOTs, recycling waste and controlling pests and landscaping. It is working for more local authorities, businesses, schools, universities and residents now across the county.
ODS creates social value through the services it delivers to residents and through the excellent commercial services it provides to businesses, institutions and other local authorities.
ODS' commercial customers are reassured to know that many of its people have unrivalled expertise in their fields and have probably seen more and done more than most of our competitors will and it continues to find new, better ways of doing good for communities and customers, sustainably and in a cost-efficient way.
Facts about recycling
the UK government estimates that we generate about 177 million tonnes of waste every year in England alone
there was a 21 per cent reduction in the amount of food and drink waste thrown out by households in the five years 2007-2012
making one aluminium drink can from raw materials uses the same amount of energy that it takes to recycle 20
it takes 75 per cent less energy to make a plastic bottle from recycled plastic compared with using 'virgin' materials
more than 285,000 tonnes, or 6,288,502,000 (6.28 billion) household plastic bottles are not recycled – this cost local councils £24.3m in disposal costs
the average person in the UK throws away around 400kg of waste each year; 7 times their body weight
it takes a hundred buckets of water to create just one loaf of bread and six buckets of water to grow one potato
even cars can be recycled, with up to 80 per cent of the vehicle being reused
we don't put any of your household rubbish into landfill. We take material that can't be recycled just up the road to an Energy Recovery Facility in Ardley, Oxfordshire
at Ardley, the waste is converted into energy in a process that meets the highest environmental standards and significantly reduces greenhouse gas emissions
the facility generates enough electricity to power at least 60,000 homes – that's enough to power the whole of Oxford City.
For more, visit recycling facts. and the Young Peoples' Trust for the Environment website
Images/extra media