Oxford Bus Company 'Brand the Bus' Competition Hots Up 2019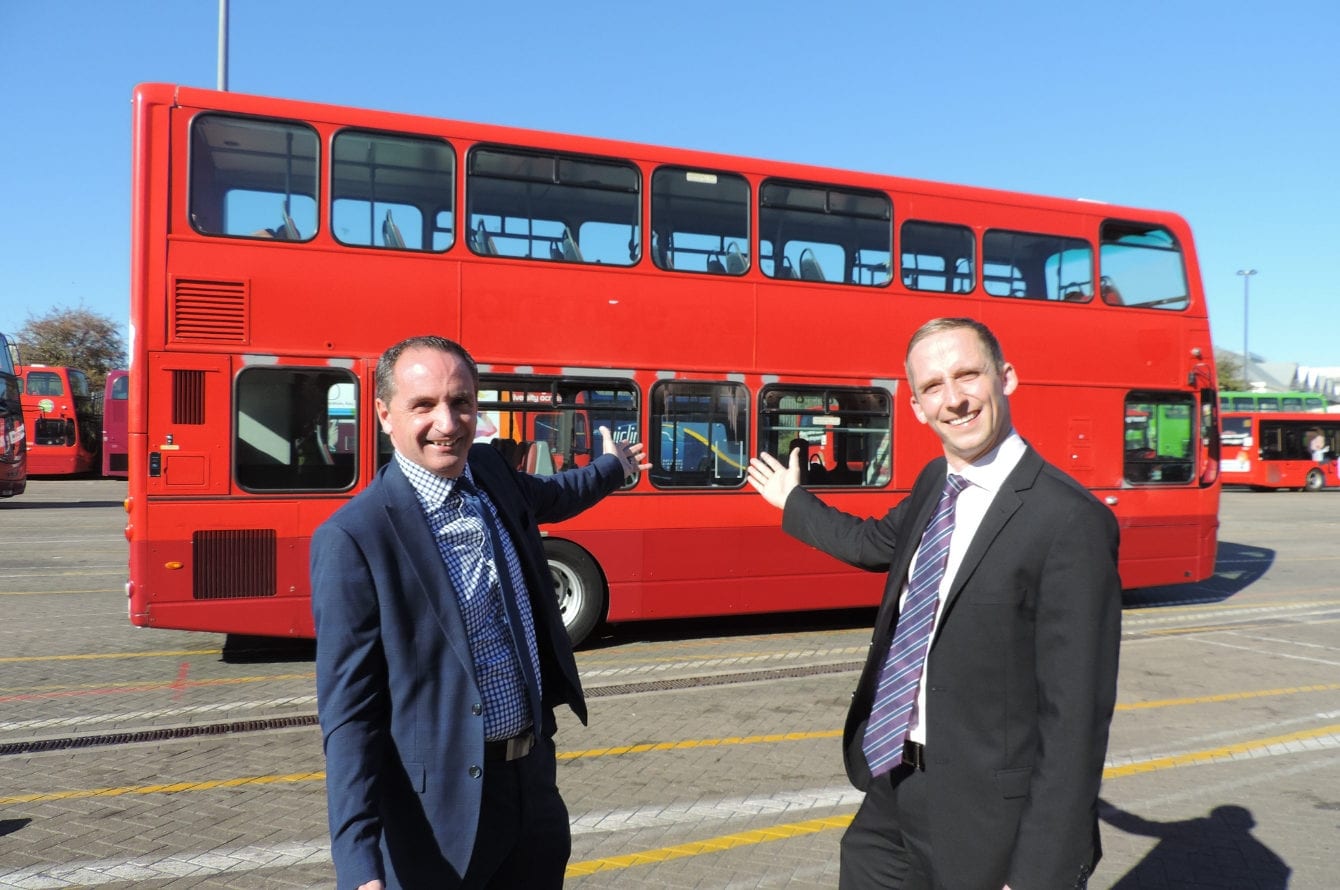 More than 1,800 votes have been cast for entries to the Oxford Bus Company's unique 'Brand the Bus' competition.
The competition offers people the chance to nominate their favourite good cause to be branded on a double-decker bus. Since launching the competition for the second year in a row 16 entries have been made by local good causes and charities. The winner will have their logo and messages proudly displayed all over an Oxford Bus Company bus which will operate on its City services.
With the competition gathering pace residents are being reminded there are just 11 weeks left to enter a short video or PDF presentation about their best loved good cause or charity, or to vote for an entrant.
Current entries are from: The Berks, Bucks & Oxon Wildlife Trust, Oxfordshire Autistic Society Information & Support, Oxford Hub, Old Fire Station, Maggies, Pancreatic Cancer Action, Helen & Douglas House and Earthwatch. Plus, Headington Fairtrade Co-operative, Oxfordshire Association for the Blind, Bioregional, Headway Oxfordshire, Oxfordshire Youth, ARCh, Refill Oxford and The Porch.
Phil Southall Oxford Bus Company Managing Director said: "Our 'Brand the Bus' competition is proving to be very popular again. The quality of the entries has been excellent and it's going to be difficult to pick a winner again.
"Our 'Brand the Bus' competition is a fantastic opportunity for local good causes to gain some well-deserved exposure and I'd encourage organisations to enter and show case their work."
The 10 entries that are deemed best according to a public vote will be shortlisted and examined by a judging panel. Prizes will be awarded to the competitors who have, in the panel's opinion, fulfilled the brief to the highest standard. The winning organisation will be invited to work with the Oxford Bus Company to design a bus wrap featuring the brand colours, logo and messages of the charity.
Girl Guiding Oxfordshire which won the inaugural 2019 Brand the Bus competition now has its branding emblazoned on a double-decker. Aside from the first Brand the Bus competition winning bus, the Oxford Bus Company have wrapped other buses to support good causes. It has previously wrapped a bus in Oxford Pride colours as part of its commitment to embracing diversity and the Oxfordshire Prostate Cancer Support Group bus. Oxford Bus Company selected the Oxfordshire Prostate Cancer Support Group as one of its charity partners, as some of its employees have been affected by the disease.
Brand the Bus competition originated last year after the Oxford Bus Company decided to invite public nominations for a bus to be branded in a good cause's identity. It was introduced as an extension of the company's policy of inviting colleagues to internally recommend organisations to support across the year, rather than have one chosen beneficiary.
Deadline for entries is 23.59 on November 22nd and public voting closes at 23.59 on November 29th. You can enter here: https://www.oxfordbus.co.uk/competition/competition-entry/.