Oxford Bus Company in the Running for Five Industry Awards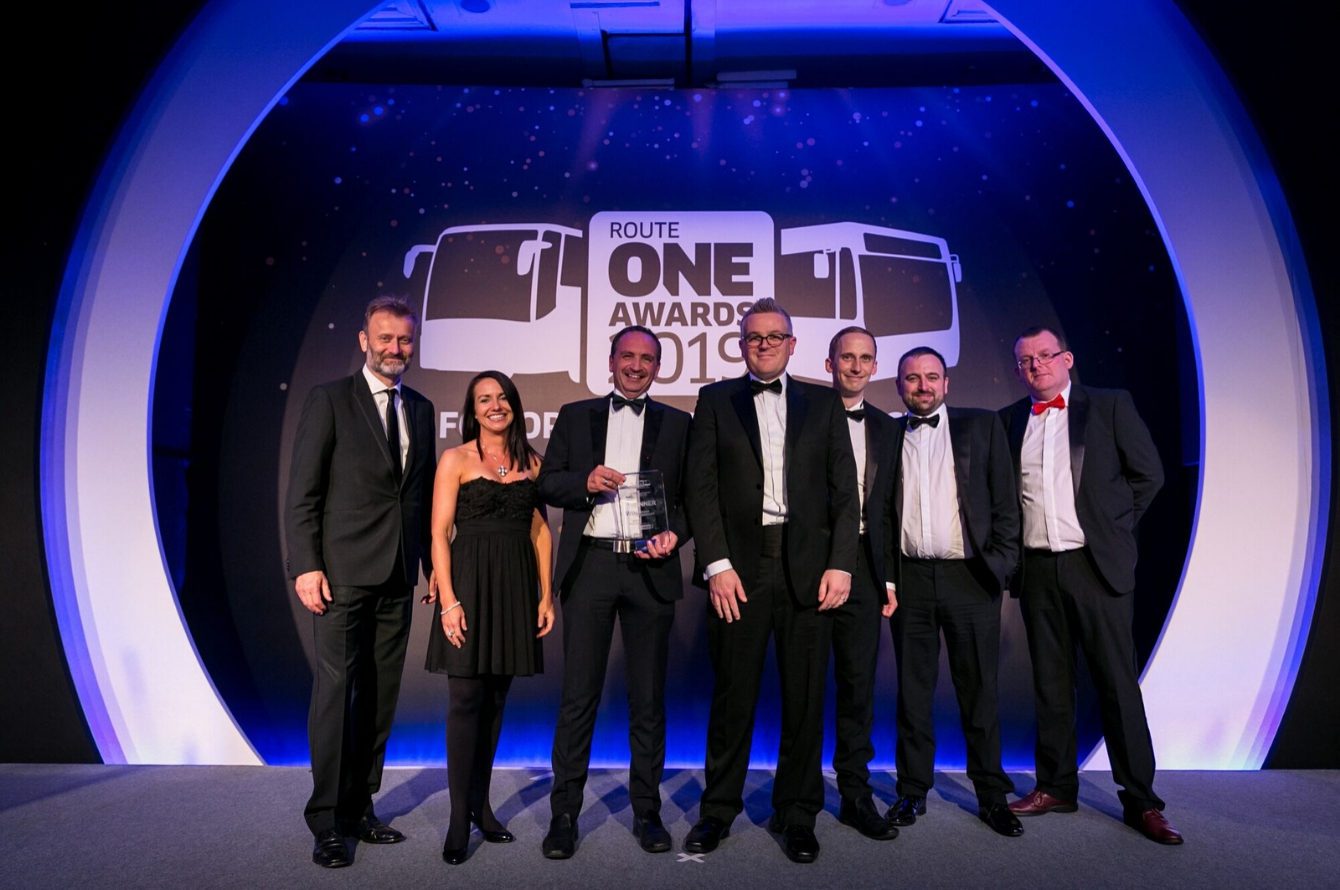 Oxford Bus Company could scoop as many as five national industry awards.
The company, which was recently crowned Large Bus Operator of the Year in the Route One Awards, is shortlisted in the UK Bus Awards final in the Top Shire Operator, Bus and Community, Making Buses a Better Choice and Cultural Change categories. The final takes place in London on November 19.
Oxford Bus Company has been short listed after being judged against competitors from across the UK.
Phil Southall, Oxford Bus Company Managing Director said: "This is a fantastic achievement and recognises the talented and first class team at Oxford Bus Company who strive to deliver an excellent service daily, as well as the hard work we are all putting in to continue improving. I am very proud of the team and thankful for their dedication and hard work. Being short listed for one, let alone multiple awards is rewarding and we look forward to the final." 
Mark Yexley, Chairman of the UK Bus Awards, said: "The Oxford Bus Company should be really proud of its achievements. It's tough to make it to the finals, so to be on four shortlists is outstanding. Every employee should be very proud of what they've accomplished. Companies must demonstrate outstanding levels of performance and excellent customer service to be nominated in the Top Shire Category, and it places them as one of the best bus companies in the country. We would like to wish the whole team the very best of luck."
Oxford Bus Company's sister company, Thames Travel has also seen its efforts to grow bus usage in new developments around Didcot such as Great Western Park recognised, with the company being shortlisted for the Making Buses a Better Choice Award.
The Top Shire Operator award celebrates county bus companies that provide an outstanding service, show commitment to improving the environment they operate in, and are obsessive about the customer experience.
The Bus and Community award recognises bus projects or initiatives which make life better and make big improvements for local people in the community and Oxford Bus Company's "Brand the Bus" competition, currently running for a second time was recognised in this category.
The Making Buses a Better Choice category recognises projects and innovations which go over and above to help improve bus services in towns and cities across the UK, and reward initiatives that make the bus a first-choice travel option. The PickMeUp demand responsive service was identified as a leading example in this section.
The Cultural Change award recognises those companies that focus on creating an inspired, engaged and motivated workforce to deliver company objectives.
Ends
For further media information please contact:
Fortitude Communications:
gbt@fortitudecommunications.com / 03301 331 074