Oxford Bus Company increases Airline services to support students returning home for Christmas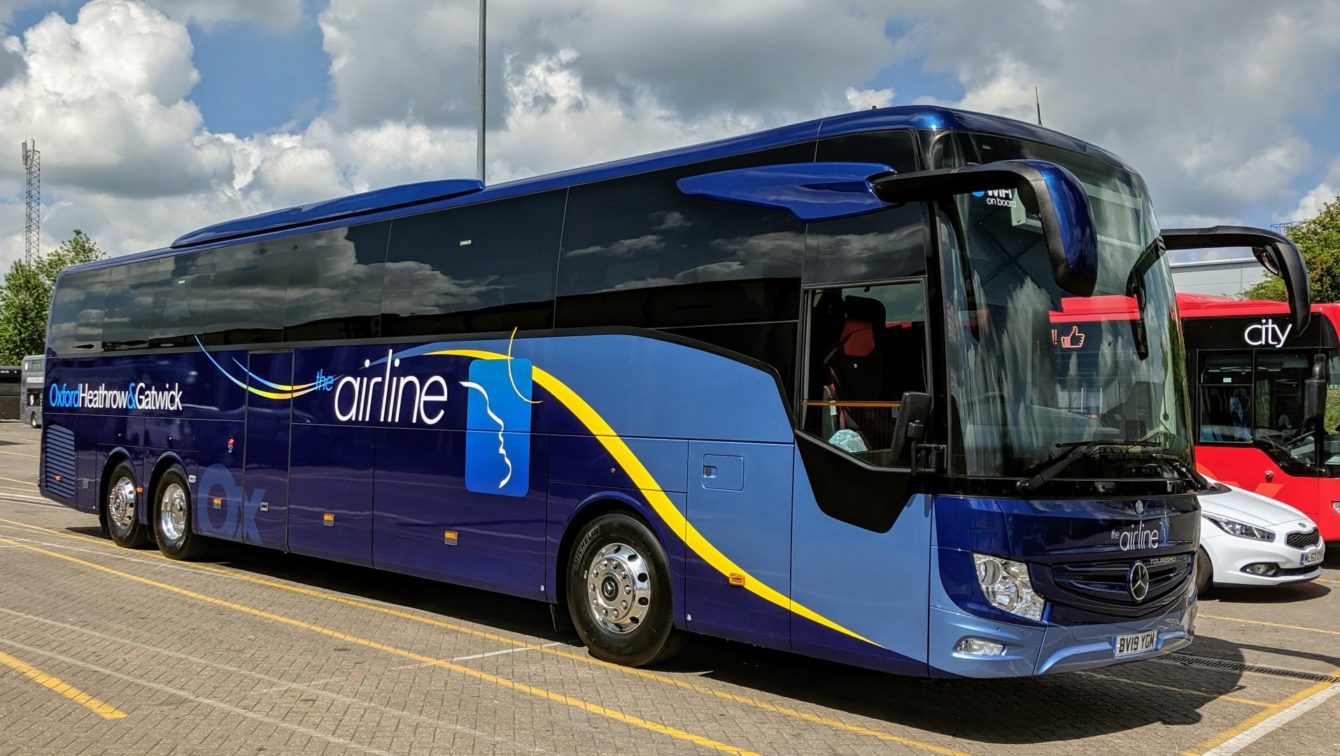 The Oxford Bus Company will reinstate its Airline coach service to Gatwick Airport from Sunday and operate more services to Heathrow Airport.
It is increasing the number of journeys between Oxford and Heathrow and Gatwick airports to match services with new levels of demand and continue to support social distancing measures.
Services between Oxford and Heathrow Airport will operate hourly throughout the day and a service to Gatwick Airport will run every two hours as they did prior to the most recent lockdown. Customers are asked to check the website and timetables for more information.
Oxford Bus Company have worked with both Oxford University and Oxford Brookes to identify areas of expected high demand from students. Reduced vehicle capacities will be maintained to help facilitate social distancing on-board all services. Customers are still asked to pay using contactless payments, purchase tickets in advance from the app or website if possible. Enhanced cleaning regimes on all vehicles are being maintained and carefully monitored, with a continued greater focus on high-touch areas.
Phil Southall, Oxford Bus Company Managing Director said: "We have made a lot of positive changes to our Airline timetables to match supply to expected demand and help everyone make the journeys they need too. I would encourage people to visit our websites to check timetables and plan their journeys.
"It is encouraging to be able to increase our Airline services at this time and we will of continue to monitor demand. The increase in frequencies also ensures we allow customers to continue to practice social distancing on-board our coaches.
"Our focus throughout COVID-19 has been customer and colleague welfare, cleanliness, social distancing and matching services to demand. Our customers can travel with confidence on our services and we look forward to welcoming more people on our Airline services.
"All our coaches are deep cleaned daily, and customers are required to wear a face covering whilst on board unless exempt. Public transport is one of the cleanest places to be during the pandemic. Channel 4's Dispatches recently checked surfaces for germs in locations across the country and concluded that trains and buses were more hygienic than other public areas tested due to 'very effective' cleaning regimes."
The Airline Flyer ticket which provides one ticket for an entire local bus and coach journey to and from Heathrow and Gatwick airports also remains available. The ticket is designed to encourage passengers to take a bus to connect to the Airline coach service. It means when passengers buy an Airline Flyer ticket their local bus journey on an Oxford Bus Company or Thames Travel bus is free. It applies to single, day, next day return or period return Airline coach tickets.
Oxford Bus Company has been providing local coach travel to Heathrow and Gatwick airports for 35 years. The Airline coaches include at seat trays to accommodate laptops and tablets, plus USB charging points and power-sockets. There are also monitors on-board, with sat-nav displays to enable passengers to check progress on their journey, just as they would when on an aeroplane. The coaches also boast free Wi-Fi, wheel-chair access and much improved luggage capacity for passengers' suitcases and bags.