Oxford Town Hall Achieves Industry Quality Assurance Status for Events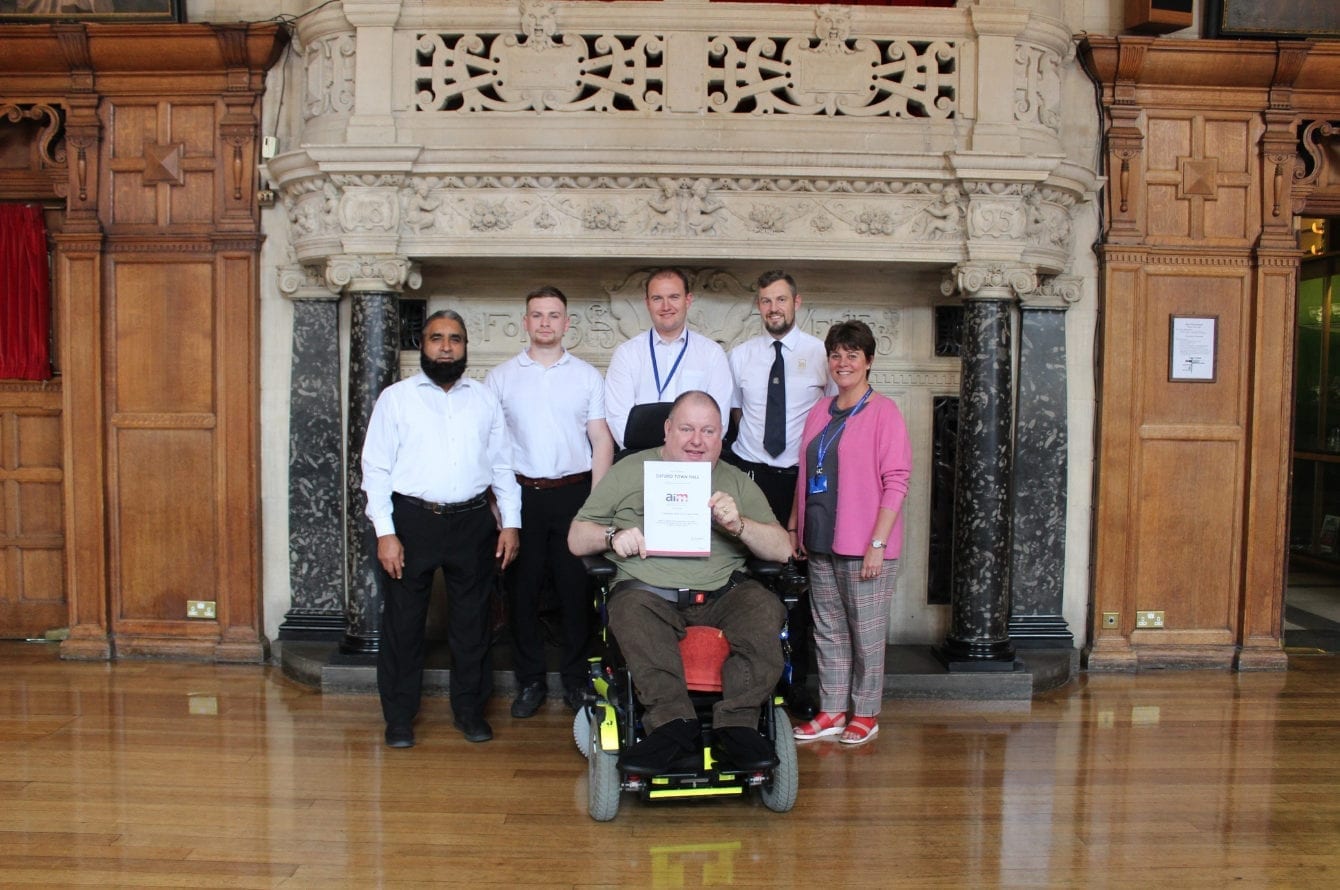 Oxford Town Hall has been recognised as delivering excellence in its events operations. 
The Town Hall has secured the MIA's (Meetings Industry Association) highly acclaimed AIM (Accredited in Meetings) accreditation.
AIM is the UK's nationally recognised standard for venues and service providers in the meetings, conferences and events industry and has 50 strict criteria that venues must meet to achieve accreditation.
The process includes: legal compliance, accessibility and quality checks of facilities, as well as customer service proposition and experience, ethical codes of conduct and best practice standards.
Oxford Town Hall is a Victorian Grade II listed building which hosts over 2,000 events throughout the year. It is located in the heart of Oxford and is the home to the Museum of Oxford and the Town Hall Café.
The Town Hall offers three function rooms and ten meeting rooms to be used for events. Community groups in Oxford are able to book rooms in the Town Hall, free of charge for two days a week.
Since it was first built in 1897, it has been used as a police station, a hospital during the First World War and a public library.
The MIA is the principal association supporting and growing the business meetings and events industry in the UK. It has 530 accredited members.
"It's fantastic testament to the highly experienced and dedicated team at the Town Hall that they have secured national AIM accreditation as it provides buyers a benchmark of the highest standard. It can sometimes be overwhelming as there are so many things to consider when planning an event from location to catering, photography, speakers, delegates and marketing. However, with its AIM accreditation, buyers can immediately feel confident they are working with dedicated and experienced professionals at the Town Hall."
Councillor Mary Clarkson, Cabinet Member for Culture and City Centre, Oxford City Council
"We're delighted that Oxford Town Hall is the latest venue to secure entry AIM accreditation. The iconic status acts as a guarantee to buyers that they're choosing a service provider that cares about best practice and actively strives to meet and exceed your expectations. With so many dedicated conference centres and hotels, sporting and academic venues to choose from nationwide, it offers a smart method to quality control your selections that could ultimately save you time, anxiety and reputational risk later down the line."
Jane Longhurst, Chief Executive, the MIA