Oxford Tube Announces New Timetable and Express Service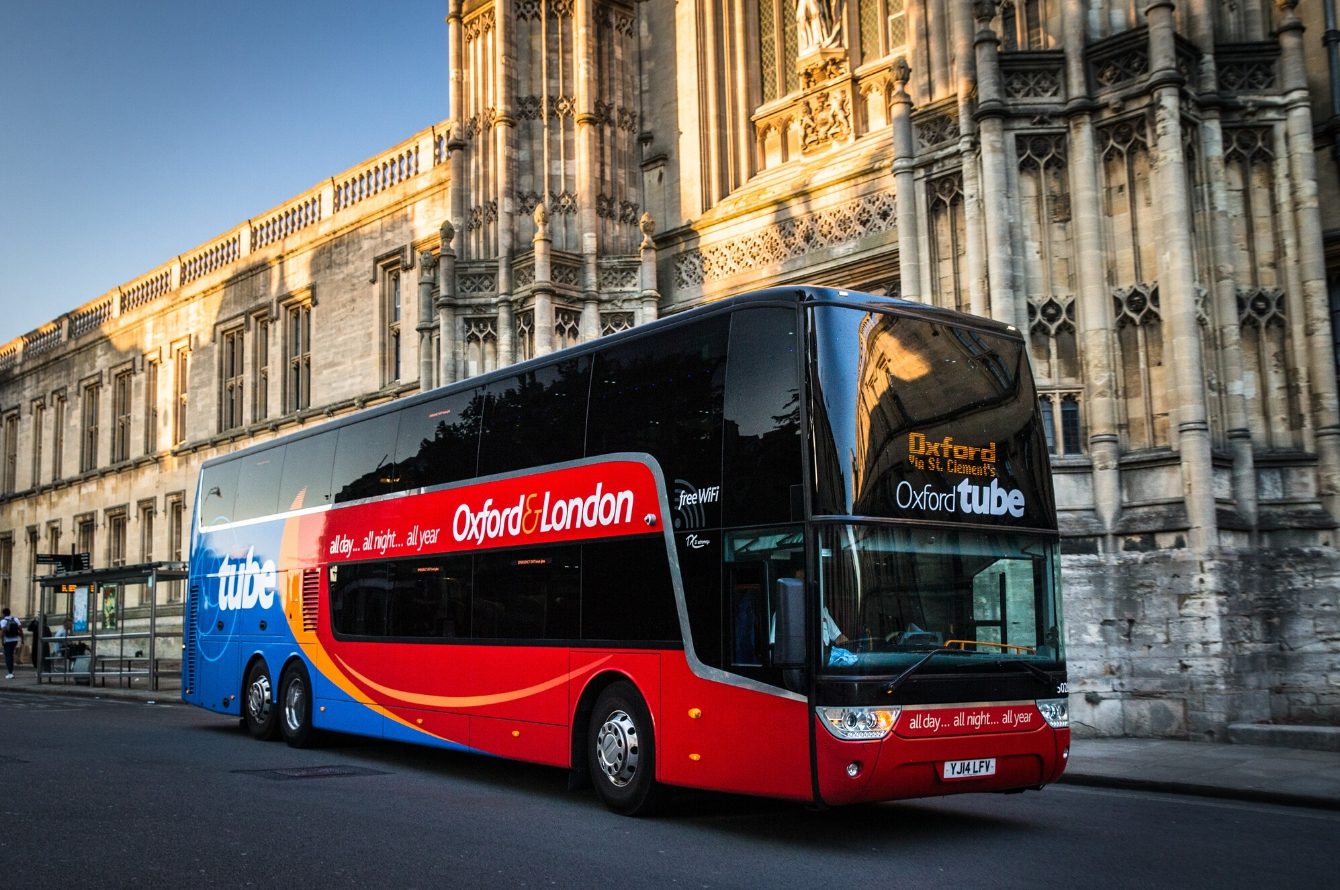 Introduction of 12 express journeys to Baker Street Monday to Friday, between Oxford and London in both directions
Significant increase in number of journeys – an extra 13,446 seats each week
Up to every 8-minute frequency on Saturdays leaving Oxford
Stagecoach, who operates the Oxford Tube, confirmed fares will remain unchanged
The Oxford Tube has announced a significantly improved timetable with increased frequency and a brand-new express service to Baker Street, from Monday 6th January 2020.
The changes will amount to an additional 13,446 seats between Oxford and London each week, while fares will remain the same.
Following changes to the access of London to Oxford coach services from the New Year, the Oxford Tube coach operator has reviewed its service and today announces the introduction of changes that will benefit its existing passengers, while offering new customers a reliable and accessible service into the capital, and back again.
Key changes to the timetable that will come into effect in January 2020, are:
17% increase[1] in number of journeys each week
An extended 10-minute operating frequency Monday to Friday in peaks
Up to 8-minute frequency on Saturdays, compared to 12-minute previously
Up to 12-minute frequency on Sundays, compared to 15-minute previously
Introduction of 12 Express journeys in each direction (Monday to Friday) that will run as an Express between Thornhill Park and Ride and Baker Street, stopping only at the request of passengers at White City (in both directions)
Customers can use both routes on the same ticket so they can travel to Baker Street and return to Oxford from Marble Arch or Notting Hill Gate.
The Oxford Tube service will continue to run 24 hours day with fares remaining unchanged.
Chris Coleman, Managing Director of the Oxford Tube said: "Following the recent changes to the availability of London to Oxford services we have recognised that frequency is a key priority for passengers looking to travel between the county and capital. This has been a significant factor in our considerations and has informed the changes we've made.
"We 're delighted to be able to provide our existing customers, and new ones, with more departure choices, increased frequency and a greater degree of flexibility. We provide great value for money for people wishing to travel to London and look forward to welcoming new passengers in the New as more people choose to travel with Oxford Tube."
ENDS
For more information please contact Stagecoach in Oxfordshire's PR team, Tracey Warmington, on stagecoach@fiveconsulting.co.uk or 07590 410387
About Stagecoach
For more information and timetables visit www.stagecoachbus.com
Stagecoach in Oxfordshire provides local bus services throughout Oxford City and Oxfordshire. It also operates the Oxford Tube coach service between Oxford and London.
About Oxford Tube
Oxford Tube is a coach service for travel between Oxford and London. The service runs up to every 12 minutes and operates 24 hours a day.
Coaches depart from Oxford City Centre, St Clements, Headington, Thornhill Park & Ride and Lewknor and stop at central points in London at Hillingdon, Shepherd's Bush, Notting Hill Gate, Marble Arch and Victoria, with easy connections to Underground stations.
Each coach offers free 4G Wi-Fi, USB Power Sockets, reclining seats and extra legroom.
Tickets can be purchased online, on the app or on the day of travel and can be combined with local travel on Stagecoach buses in Oxfordshire for exploring the local area.