Palace Adds Extra Horsepower To New Stables Exhibition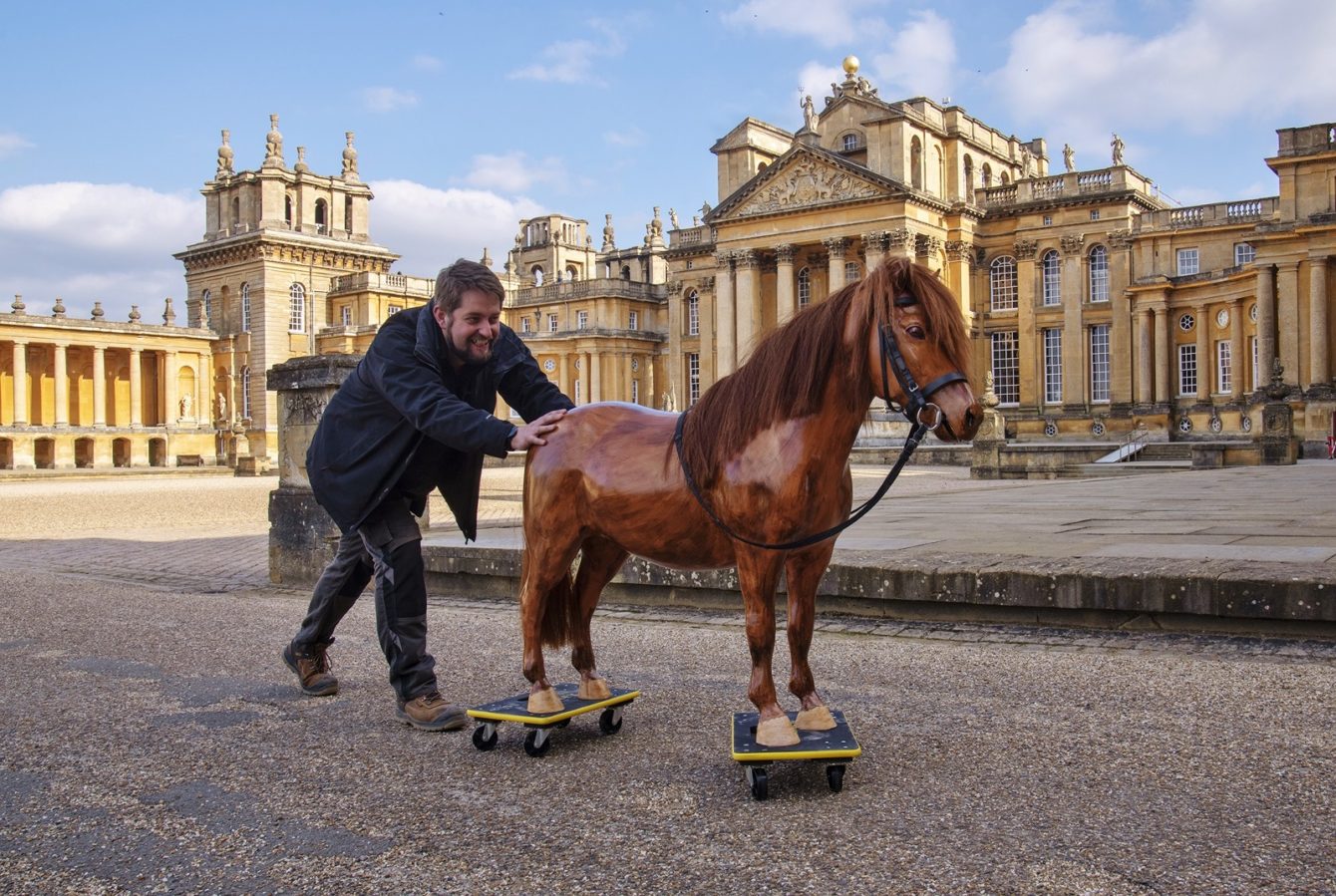 A model recreation of Winston Churchill's childhood pony is among a series of equestrian displays to feature in a major new exhibition in Blenheim Palace's historic stable block, which opens next month.
The pony, Rob Roy, was first ridden by a seven-year-old Churchill in April 1882, during a stay at Blenheim.
The future wartime leader was the grandson of the 7th Duke of Marlborough and was born at the Palace. He went on to become an expert rider and, aged 23, took part in the British army's last ever cavalry charge during the Battle of Omdurman in 1898.
Among the other features is a full-size shire horse made from willow and an ornate horse-drawn carriage.
Other displays include the Palace's original tack room, which is open to the public for the first time complete with the family's saddles and riding equipment, the stable office and an area where live horse displays can take place, as well as the chance to attempt to ride sides saddle.
The area will also highlight the key role the wider estate – including its ancient woodland, royal hunting lodge and 'Capability' Brown landscaped parkland – has played in Blenheim's continued success.
The exhibition is set within the Palace's ornate stable block and is part of a series of new features to open at the Oxfordshire UNESCO World Heritage Site next month as part of a £1.9m investment programme.
The Palace is also launching a brand new exhibition based on Churchill's lifelong association with Blenheim. As well as being his birthplace, it is where he proposed to his wife Clementine and spent much of his leisure time. He is also buried in a small churchyard on the edge of the estate.
A new art-themed restaurant and café is set to open as part of the new attractions, which will feature a touchless ordering app.
Issued on behalf of Blenheim Palace. For more information please contact Samantha Vaughan on 07469 129743 or SVaughan@blenheimpalace.com .
About Blenheim Palace
Home to the Dukes of Marlborough since 1705, Blenheim Palace was designated a UNESCO World Heritage Site in 1987.
Set in over 2,000 acres of 'Capability' Brown landscaped parkland and designed by
Vanbrugh in the Baroque style, it was financed by Queen Anne, on behalf of a grateful nation, following the first Duke of Marlborough's triumph over the French in the War of the Spanish Succession.