Residents to see how their views are helping shape the future of Blackbird Leys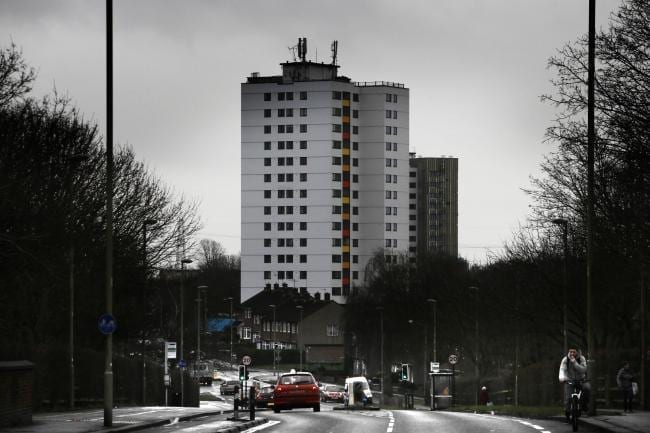 Residents will get to see how their views are helping to shape the future of Blackbird Leys at an event next week.
Over the last three months, Oxford City Council and Catalyst Housing Ltd have been asking Blackbird Leys residents for their views on a development that will deliver at least 250 new homes, including homes for social rent and shared ownership, as well as improved shops, community and public spaces in the heart of their community.
Letters were sent to more than 5,000 homes in Blackbird Leys, and residents have been able to have their say on the development at community events and pop-up stalls that have taken place across the neighbourhood.
Now residents will get to see how their views are helping shape the proposals during an event at the Jack Argent Room in Blackbird Leys Community Centre (OX4 6HU) between 5pm and 8pm on Tuesday 18 June.
Residents will also get to see the emerging plans at The Leys Festival later this month. A more detailed consultation on the proposals will follow.
The consultation began in March, when the City Council and Catalyst delivered surveys to more than 5,000 households in Blackbird Leys to ask residents how they would like to get involved in the consultation and be kept informed of the development.
Two consultation events were then held in April, giving residents the opportunity to meet the development team, learn more about the project, talk through their questions and give their ideas. More than 90 people attended the events.
On 10 and 11 May, more than 60 people attended community planning days in The Barn. Attendees shared what they thought would make Blackbird Leys an even better place to live, and then worked with project architects JTP to sketch out how their ideas could be incorporated into the project.
The project team have also knocked on doors in Knights Road, held pop-up stalls across Blackbird Leys, and visited local community groups, schools and sheltered housing schemes to get the views of local residents.
JTP will report back on the findings of all the consultation events, and how these ideas are helping to shape the proposals, at the event on 18 June and at the Leys Festival.
Blackbird Leys residents have been receiving regular updates about the project via email, Leys News and posters across the neighbourhood, which is how they requested to be kept informed in the March survey.
The project, on City Council-owned land, will take place over two sites. It will see Catalyst:
• Redevelop the district centre in Blackbird Leys Road (including the 'Top Shops'), which will bring new homes and improved shops, community facilities and public spaces in the heart of Blackbird Leys.
• Build a new housing development on land between Knights Road, the Kassam Stadium, Northfield School and Spindleberry Nature Park. The site has been allocated for housing since 2013.
The development will include homes for social rent and shared ownership. The City Council's policy is for 40 per cent of housing development to be for social rent and 10 per cent shared ownership.
The housing developments will be 'tenure blind', meaning the social and private housing should be indistinguishable from the outside.
The aim is to submit a planning application in 2020.
For more information about the Blackbird Leys redevelopment project, please visit: www.oxford.gov.uk/bblproject.
Councillor Linda Smith, Deputy Leader of Oxford City Council, said: "This project will build much-needed social housing, create new community facilities and help shape the future of Blackbird Leys, so it's been really important that local residents have their say on what it should look and feel like.
"I'm delighted that so many Blackbird Leys residents have given up their time to do just that, and I'm looking forward to seeing how architects JTP have taken that invaluable information on board to shape their designs."
Ian McDermott, CEO of Catalyst, said: "The team at Catalyst have thoroughly valued working with residents and other stakeholders in Blackbird Leys, and hearing first hand from them how their neighbourhood works and what's important to them.
"For us, a successful project depends on using the insight of people who live and work in the area, and delivering change that truly meets their needs and aspirations. We look forward to showing the community how the plans are developing and how their input is helping to shape them."