Stagecoach Customers Make 50 Million Contactless Journeys By Bus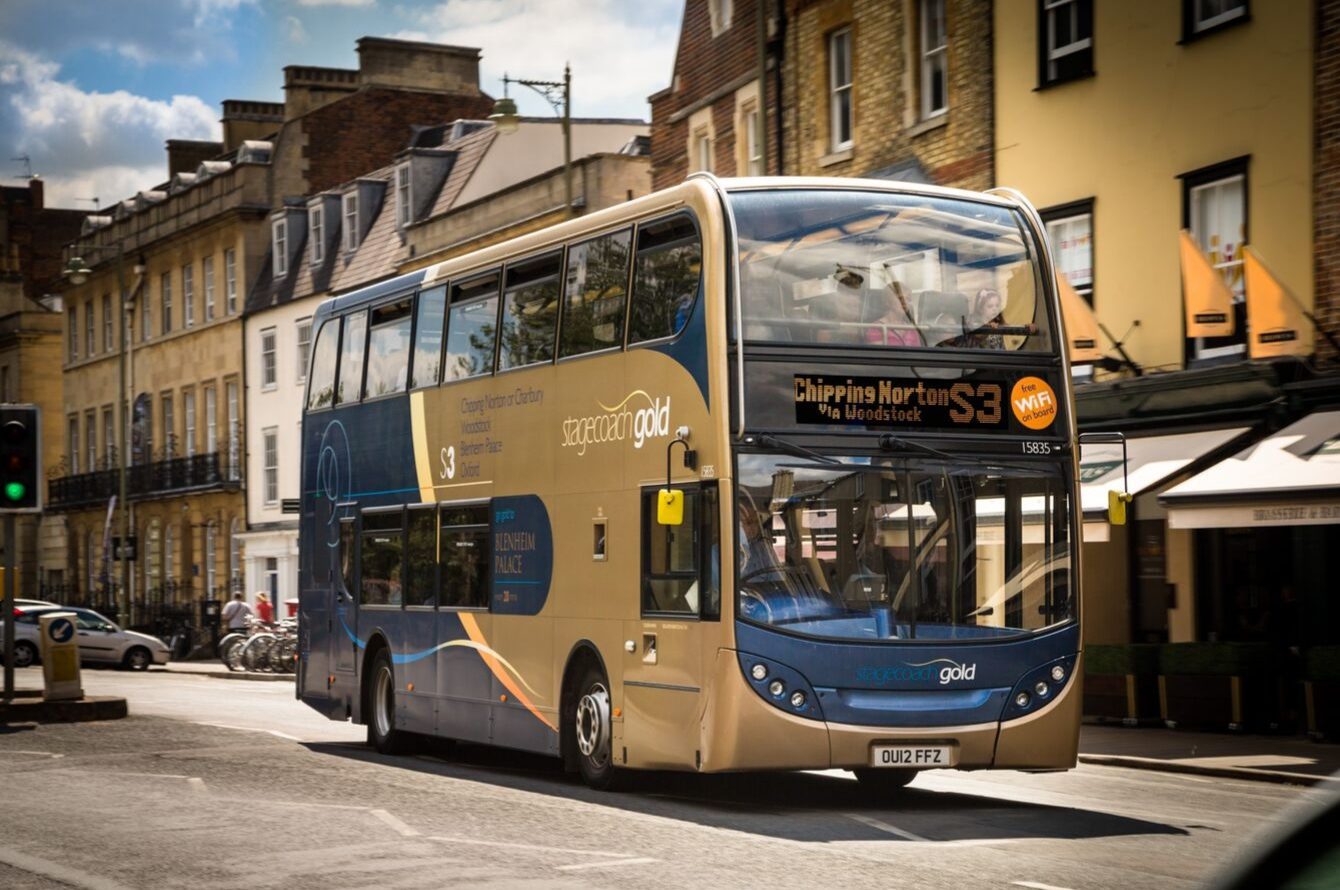 Contactless now accounts for around a third of bus revenue outside London
Transactions up 15% year-on-year as passengers respond to more convenient travel
Tap and go payment technology on Stagecoach fleet of 7,000 regional buses
Popularity of system sees switch from cash to contactless growing at 1% a month
Plans underway to offer capped daily and weekly contactless payments
Stagecoach customers have made 50 million contactless journeys by bus since the company introduced the new convenient payment method on its vehicles across the country.
Contactless covers Stagecoach's 7,000-vehicle fleet of regional buses in Scotland, England and Wales following the biggest roll-out of the technology by any bus operator in Britain.
The £12million Stagecoach programme allows all passengers to pay for their travel with a contactless credit or debit card, as well as Apple Pay and Google Pay devices.
A third of revenue on Stagecoach bus services outside London is now from contactless, making the company the single largest contactless merchant in Europe after Transport for London.
Contactless transactions are up 15% year-on-year as passengers respond to more convenient payment options for their travel – with nearly 30% growth in East Scotland in the past 12 months.
Around 50% of all Stagecoach bus revenue in Oxford is now made with the tap and go technology, with 43% in the East of England, around 40% in the West of England, and 37% in Manchester.
Stagecoach completed the company-wide rollout of contactless technology in November 2018 , with more buses at more than 100 depots fitted with the technology in 100 weeks.
The popularity of contactless is seeing the switch from cash to contactless growing at around 1% a month. Looking ahead, Stagecoach is working on plans to offer capped daily and weekly contactless payments to make travel even easier.
Stagecoach Chief Operating Officer Mark Threapleton said: "Our multi-million investment in making it easier for customers to use the bus is transforming not only how they pay but their perception of travelling by bus.
"Buses are the smart, convenient, good value and sustainable way to travel. The popularity of the technology is continuing to grow and we are looking at ways to use the contactless system to give customers even more reasons and confidence to choose the bus."
Stagecoach's contactless programme has been shortlisted for Best Use of Technology at the 2019 RouteOne awards, which will be announced on 2 October.
As well as contactless, more than two million StagecoachSmart cards are in circulation across Britain, with passengers making more than 330million smart transactions every year.
In addition, Stagecoach's smartphone app provides customers with journey planning, next-stop information and live bus tracking, as well as allowing passengers to buy and download bus tickets straight to their mobile phone.
Earlier this year, Stagecoach also announced more than £80million of more than 350 new greener buses for 2019-20 to deliver better connectivity and improved air quality for local communities.