Stagecoach in Oxfordshire Offers Free Oxford Tube Travel to London Marathon Runners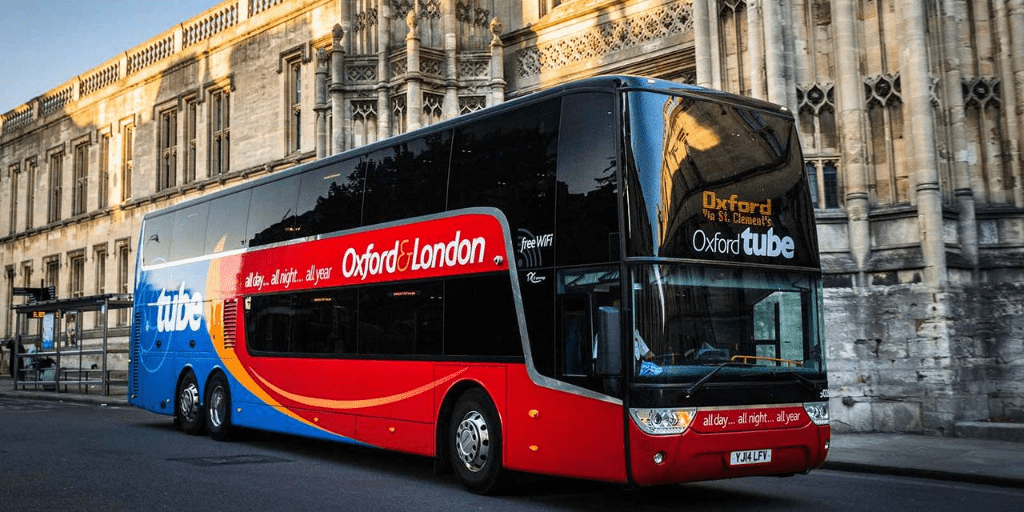 Oxford Tube, the 24-hour coach service travelling direct from Oxford to London, has announced it will offer free return travel to London Marathon runners on Saturday 2nd and Sunday 3rd October.
Marathon runners travelling from Oxford can do so for free by simply showing their race number, certificate, or badge to the Oxford Tube driver as they board the coach.
The Oxford Tube runs up to every 12-15 minutes, 24 hours a day, offering plenty of flexibility to those taking part in the marathon. Runners will also experience a comfortable journey with all Oxford Tube coaches benefiting from free 4G Wi-Fi, USB power sockets, individual tables, and footrests, which will be perfect for tired legs.
Rachel Geliamassi, Managing Director at Stagecoach West and Oxford Tube, comments: "The London Marathon is one of the world's most iconic running events and it's fantastic to have it back to full capacity for 2021. Everyone has their own reasons for running and after a tough year, it's even more important that we all do what we can to encourage people to reach their own personal goals. We at Stagecoach want to show our support for London Marathon runners in Oxfordshire, and what better way to do so than by providing them with an easy and comfortable way to get to and from London for free.
"We'd like to wish everyone from Oxfordshire all the best for the race – we'll certainly be watching!"
Oxford Tube advises London Marathon runners using its services to allow plenty of time to get to the start line. There are three assembly points for 2021 which are all accessible from Victoria Station via rail and London Underground services.
Free travel is only valid on 2nd and 3rd October to get to and from the race. Runners should check the TfL website before they travel.
-ENDS-
For further information or comment, please contact Beth Reynolds or Jade Middleditch at Energy PR, stagecoachwest@energypr.co.uk or call, 01993 823 011
About Stagecoach in Oxfordshire
Stagecoach in Oxfordshire is proud to serve communities throughout the county. Our team of over 550 people help to connect over 17.4 million passengers every year across a fleet of over 170 buses and coaches.
About Stagecoach
Stagecoach is one of Britain's leading public transport businesses, helping connect communities for 40 years.
Our team of 24,000 people and our 8,300 buses, coaches and trams are part of the fabric of daily life in England, Scotland and Wales.
We connect people with jobs, skills and training, bring customers to our high streets, connect tourists with visitor attractions, and draw families, friends and communities together.
Stagecoach is Britain's biggest bus and coach operator. We run Megabus, the market-leading value coach operator, and Scottish Citylink, which connects 200 locations across Scotland. In Sheffield, we also operate the Supertram light rail network.
We are proud to serve communities in major cities including London, Manchester, Liverpool, Newcastle, Hull, Sheffield, Oxford, and Cambridge, as well as rural locations from the Highlands and Islands of Scotland to Wales and south-west England.
Our impact is about far more than transport – we support the economy, help cut congestion on our roads, protect our environment and air quality, boost safety on our roads, and contribute to a healthier nation.