Experience Oxfordshire Announce Suspension of Public Facing Services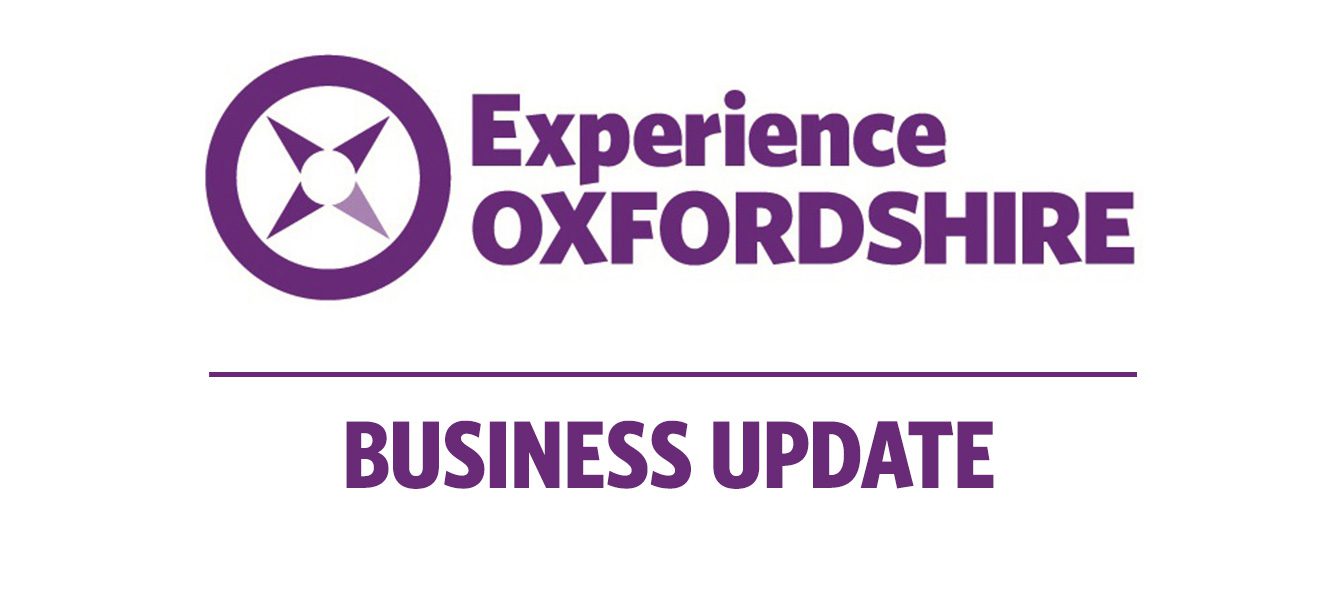 Experience Oxfordshire Press Release
For immediate release: 19/03/2020
Experience Oxfordshire, the Destination Management Organisation (DMO), for the County has today announced that they will be suspending public facing services from Monday 23rd March.
The services that will be suspended will be the opening of Oxford Visitor Information Centre on Broad Street and operation of Oxford Official Walking Tours.
This decision has been made on the back of Covid-19 advice from Government and alongside social distancing protocol to protect consumers and staff.
The services will be suspended indefinitely, and the organisation will be following Government advice on when is best to reinstate these services.
However, during this time Experience Oxfordshire remain committed to being able to help consumers and the visitor information centre email enquiry and telephone enquiry services will still be operating as well as the website and social media channels continuing to be updated.
Any customer that has an Oxford Official Walking Tour booked during the suspended period will be entitled to a full refund or option to re-book later in the year.
The online shop will also remain open during this time, however we are asking customers to check directly with venues on their opening hours before they book any tickets.
All other Experience Oxfordshire services will continue, with partners being able to call on the DMO for business advice and support at this challenging time as well as Experience Oxfordshire maintaining relationships with the media and travel trade, which will be so important when consumer confidence to travel returns. The marketing team will also be continuing to promote Oxfordshire as a must-see destination throughout this time of uncertainty so that the city and county remain a destination of choice going forward.
Speaking on the suspension of services and continuing support for business, Chief Executive of the Organisation, Hayley Beer-Gamage commented;
"It is with a heavy heart that the decision has been made to suspend these valuable and award-winning services. The team do a fantastic job on behalf of our partners and our destination. However, we must put the health, well-being and safety of all at the forefront when making these difficult decisions. This is very much a suspension of service and not a closure and we look forward to being able to continue to operate these services in the future.
The visitor economy has been hit extremely hard by Covid-19 and the team at Experience Oxfordshire are doing all we can to support partners during this difficult period. Our role as the Destination Management Organisation for Oxfordshire will be continuing during this period, with staff on hand to help support and advise businesses. We are lobbying for more support for the sector as current measures just are not enough and we will continue to promote the county and our partners during this time so that we can start to rebuild our valuable visitor economy.
We have always flown the flag for the importance of Oxfordshire's visitor economy and its value which is worth £2.3 billion a year and supports nearly 40,000 jobs across the County. It is vitally important that during this time our businesses, people and employees are supported so that we can all recover."
ENDS
For more information contact:
Antonio Ferrara
Phone: 01865 686433
Email: press@experienceoxfordshire.org / antonio.ferrara@experienceoxfordshire.org
NOTES TO THE EDITOR:
Experience Oxfordshire is the official Destination Management Organisation (DMO) for Oxfordshire. We are the trading arm of the parent charity, Experience Oxfordshire Charitable Trust, and are a not-for-profit partnership organisation that is committed to the promotion, management and development of Oxfordshire as a great destination to live, work, visit and do business.
www.experienceoxfordshire.org/partner
Visitor Information Centre Enquiries and Online Shop
Tel: 01865 686430
Email: info@experienceoxfordshire.org
Visit: www.experienceoxfordshire.org or www.experienceoxfordshire.org/shop
Oxford Official Walking Tours Enquiries:
Tel: +44 1865 686 442
Email: officialtours@experienceoxfordshire.org
Visit: www.oxfordofficialwalkingtours.org
Experience Oxfordshire Partnership Enquiries:
Tel: 01865 952670
Email: partnership@experienceoxfordshire.org or marketing@experienceoxfordshire.org
Visit: www.experienceoxfordshire.org/partner