The Oxford Tube has returned with a brand new app and fleet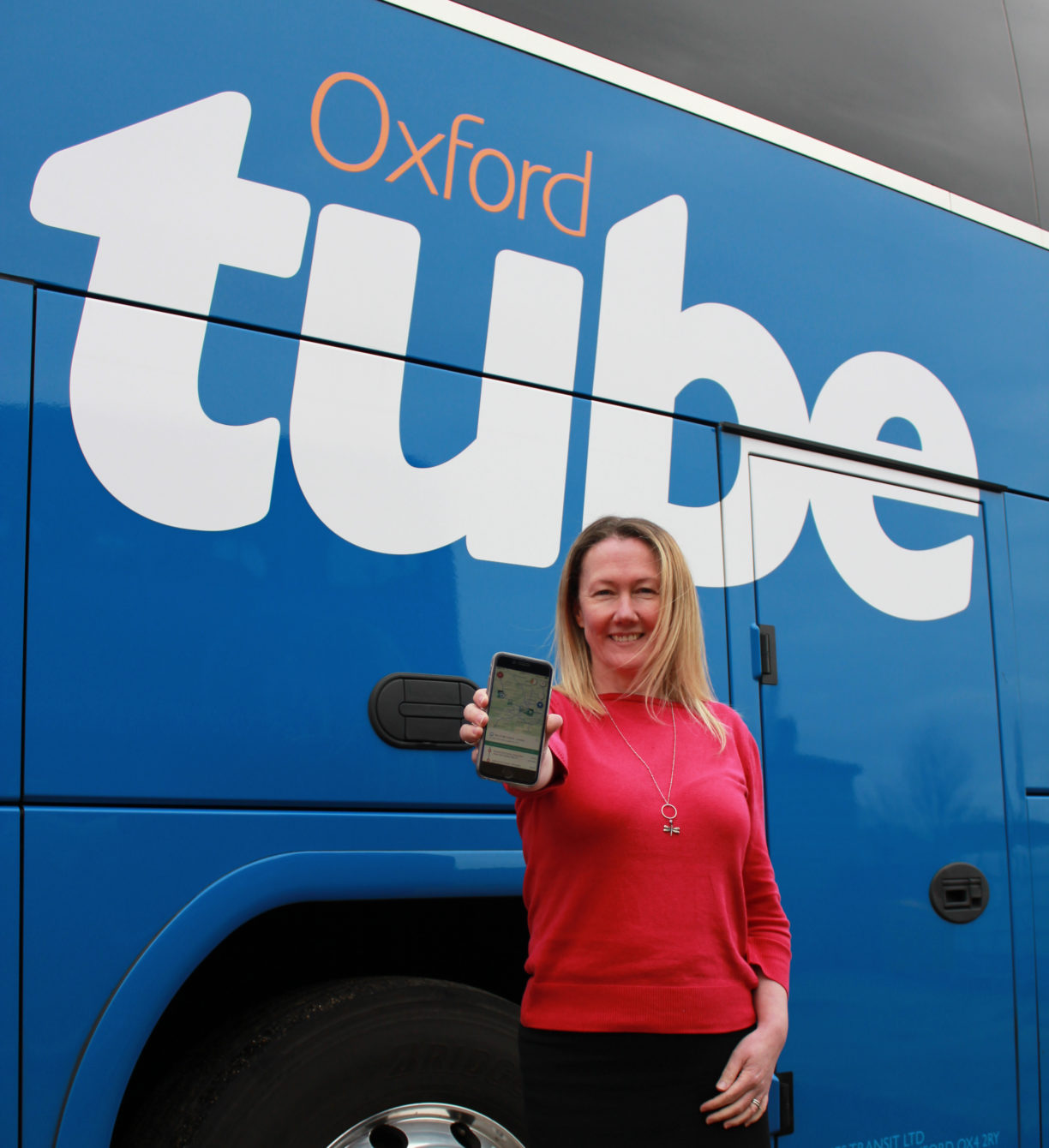 Brand new ticket app providing coach tracking and estimated arrival times
Complete fleet upgrade following £13m investment into new coaches
Oxford Tube service has returned to a 7 day operation
It's all systems go following the  Oxford Tube's return to service last week with a brand new ticket and journey planning app live in the app store, enabling even easier travel for new and returning passengers on board the service's entirely upgraded fleet.
Just launched, the new Oxford Tube app delivers a choice of tickets and enhanced features to help passengers plan, track and buy.
Designed to make travelling between Oxford and London hassle-free, the new app offers a simple journey-planning tool, which uses interactive maps and the smartphone's GPS system to help customers identify their nearest coach stop.
Passengers can also access live running times via their smartphone to check the status of their journey before catching the coach – giving them more time to finish what they are doing before leaving for the coach stop.
In addition, the app enables customers to pinpoint their location during their journey, helping them determine where they are on the route at any one time, how far they are from their destination and when to get off the coach. This will be of particular benefit to those who are not regular Oxford Tube coach users and are unfamiliar with the stops at either end of the route.
The new app replaces the original app, which served as a mobile ticket app only. It is available free of charge for Apple and Android mobile phones.
Whilst using the new app to track their next coach, customers can expect one of Oxford Tube's recent investments to arrive to take them to their destination. The entire coach fleet has now been replaced after the initial introduction to service was short lived at the end of last year. The new luxurious coaches provide customers with a host of new on board features including at seat wireless and USB charging, reading lights, individual trays and cup holders, free Wi-Fi, foot rests and 3 point seats belts.
Karen Coventry, Commercial Director at Stagecoach in Oxfordshire, which manages the Oxford Tube, said: "In today's fast-paced world, time is really precious.  Our new app will make travelling to the Capital, whether for work or for leisure, that much easier and give people back a little more time to get the most out of their day.
"Our new coaches also facilitate better use of time with wireless charging to stay connected to friends' en route and individual tables and USB ports for efficient working during a commute.
"Our aim is to continue to ensure the Oxford Tube is the preferred choice for travel between Oxford and London and the investment in these latest features enables us to deliver the best experience for our passengers."
Further information on the Oxford Tube app visit www.oxfordtube.com
ENDS