Welsh National Opera – Don Pasquale at Oxford Playhouse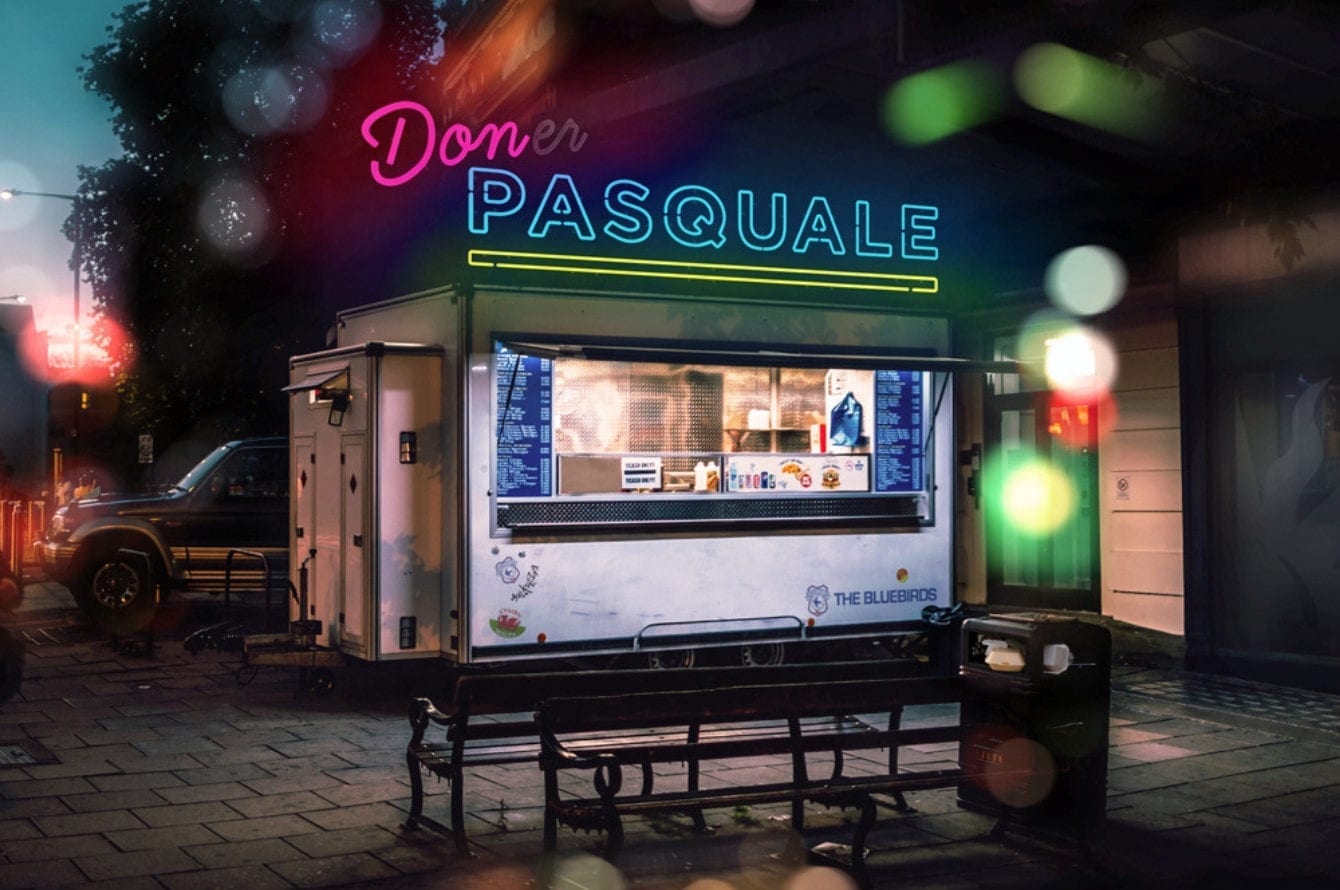 Following on from the success of Elena Langer's Rhondda Rips It Up! in 2018, Welsh National Opera serves up a tasty new production of Don Pasquale at Oxford Playhouse on Tuesday 18 June.
The exploits of a contemporary Don Pasquale take to the road in this riotous new staging of the classic comic opera. Set in and around Pasquale's doner kebab van, it's the story of an old bachelor's romantic delusions and the young lovers who outwit him. This contemporary production tells the story of a self-important man and the young sweethearts who outsmart him in this version for 2019.
Don Pasquale is the larger-than-life self-made patriarch who came to Cardiff in the 1970s to seek his fortune. He buys a kebab van and tenaciously builds his empire up; it now does a roaring trade on a Friday night. His nephew Ernesto, a wannabe singer/songwriter, has come to stay with him. But Don Pasquale doesn't think much of this poetry-writing millennial who doesn't pull his weight. Pasquale doesn't want to hand his kebab van over to his nephew when he dies, and decides to get married and produce heirs in order to cut his nephew out completely.
Pasquale's quest to find a wife shocks Ernesto into action, and he and his vegan girlfriend Norina and local geezer Malatesta conspire to trick the older man, to secure their future and drag him into the 21st Century. This is Don Pasquale like you've never seen or heard before.
Award-winning director Daisy Evans, musical director Stephen Higgins and designer Loren Elstein have ripped up the rule book and changed the design, narrative and libretto to bring Donizetti's opera bang up to date for a completely new audience as well as those who may already know and love the work. Elstein has created a witty set which transports you to downtown Cardiff and positions the piece very firmly in the present day.
Director and librettist Daisy Evans says
"This Don Pasquale is fresh, contemporary and unique. It has been reimagined for a modern audience, and sees current issues driving this classic comedy. Pasquale is proud of his kebab van and the years of service he has provided to late night revellers in Cardiff, but he's grown mean-minded and scared of modernisation. His nephew Ernesto and his girlfriend Norina stand for the future – calling for less plastic use, eco-conscious dining and stripped back design. The two sides are pitted against each other in a comedy that is bound to have you laughing as well as thinking."
Tickets for Don Pasquale at Oxford Playhouse start at £10 and are available from the Ticket Office on 01865 305305 or book online at www.oxfordplayhouse.com .