Cogges Manor Farm celebrates 10th anniversary as an independent charitable Trust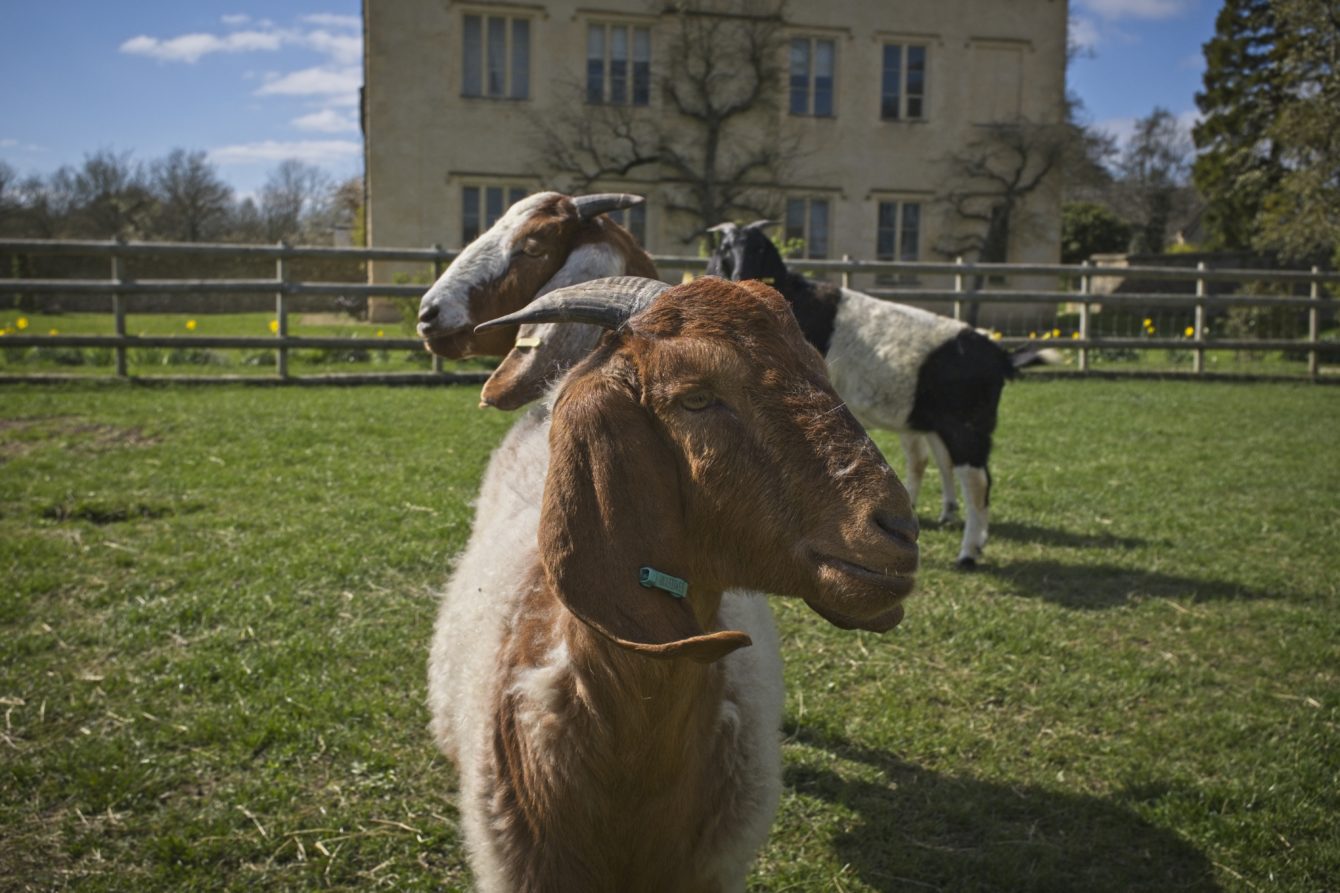 Cogges Manor Farm celebrates a significant milestone this month after ten years of being managed successfully as an independent charitable Trust. With support from the National Lottery Heritage Fund and many other generous funders, the Trust is launching new facilities and a new offer to improve the experience for visitors and volunteers, coinciding with the anniversary.
Located in the heart of Witney, Cogges Manor Farm is a hidden gem with over 1,000 years of history and offering visitors a unique glimpse into past rural life in the Cotswolds. Set against the stunning backdrop of a 13th century manor house and Grade II listed 18th century farm buildings, today Cogges is an award-winning visitor attraction for people of all ages to relax, learn and have fun.
Director Colin Shone said: "Cogges has a wonderfully rich history and with help from the National Lottery Heritage Fund and others, we've been able to reveal some of these stories in exciting new ways. It is particularly pleasing to be opening the manor house again, now extensively refurbished and with improved disabled access. And for the first time in many years, the first floor will also be open."
Visitors can look forward to:
 new research and storytelling of the 1,000 years of history
 new interpretation and audio visual displays in the Manor House
 a new guide book and map
 a new introductory film in the Stables
 a new history trail around the site.
Plus, it's hoped the extensive renovations and improved facilities across the site will encourage a wider range of people to enjoy Cogges. Practical changes include:
 resurfacing and landscaping the disabled car park
 a new toilet block by the popular Cogges Kitchen café
 a new bridge and path access from the main car park across the grazing fields
 refurbishment of the Manor House to include new disabled access, replastering and
redecoration, new heating and lighting
 reroofing of the Wheat Barn which is regularly used for weddings and other events.
Cogges and the wider community
Chair of Trustees Judy Niner said: "Cogges means different things to different people.- It offers people an oasis, a meeting-place and somewhere to share with friends and family and has been much-loved by the community of Witney and West Oxfordshire for generations.
The last decade has held challenges as we relaunched Cogges and put in place activities to ensure our income matched the cost of running the site. But 10 years on, with thanks to all our staff, volunteers, funders and visitors, as well as every National Lottery player, Cogges is taking another leap forward. We are thrilled and grateful to be able to celebrate our first decade with such a fantastic platform for the next.
The existing Cogges education programme for schools offers a unique, hands-on learning experience from Early Years Foundation Stage to Key Stage 2. The programme will grow to welcome 5,000 pupils per year by 2023. Cogges is also developing a range of learning opportunities to benefit all age groups. With Abie Walton, Cogges Creatives will be delivering a free drama project from September aimed at young people aged 14-17.
Cogges' landscape trainee programme for young people aged 17-24 (supported by the Witney Educational Foundation) is helping to pass on important heritage skills such as coppicing willow into stakes and binders for hedge laying, dry stone walling and making charcoal.
Cogges is also developing a programme of adult learning workshops, ranging from wood carving and weaving to growing your own veg and chicken keeping. And lastly, the breadth of volunteer opportunities continues to grow with roles in historical research, tour guides and nature walks alongside the wonderful work 160+ volunteers already do maintaining the site, caring for the animals, crafting, welcoming visitors and so much more.
Stuart McLeod, Director England – London & South at The National Lottery Heritage Fund, says: "We are thrilled to celebrate Cogges Manor Farm's 10th anniversary, a hidden Cotswolds gem with over 1,000 years of history and an award-winning visitor attraction. Thanks to money raised by National Lottery players, Cogges will roll out an ambitious project to improve accessibility, engage a wider range of people with its stories in exciting new ways as well as enhance the infrastructure and visitor experience."
To plan your visit to Cogges Manor Farm, first check out their website at cogges.org.uk
details:
Freya Hill Left. (11)
Esme Blackler (10)
Albie Hill (4)
Freya, Esme and Albie enjoying the new displays in the Manor House, including a 4 poster bed.
ENDS
Notes to editors
For further information please contact director Colin Shone director@cogges.org.uk or 01993 772602
About Cogges Manor Farm
The Farm is run by Cogges Heritage Trust, an independent charity, with a small staff and over 160 volunteers from the local community. The Trust receives no regular government or public funding but relies on the income it can generate from visitors, from grants we can secure and from the generous donations of people who want to ensure Cogges is preserved and accessible for the enjoyment of the local community and visitors from further afield.
ABOUT THE NATIONAL LOTTERY HERITAGE FUND
Using money raised by the National Lottery, we Inspire, lead and resource the UK's heritage to create positive and lasting change for people and communities, now and in the future. www.heritagefund.org.uk.
Follow @HeritageFundUK on Twitter, Facebook and Instagram and use
#NationalLotteryHeritageFund