Fairytale Farm near Chipping Norton in Oxfordshire is launching a brand new family Halloween event called 'Scarily Ever After'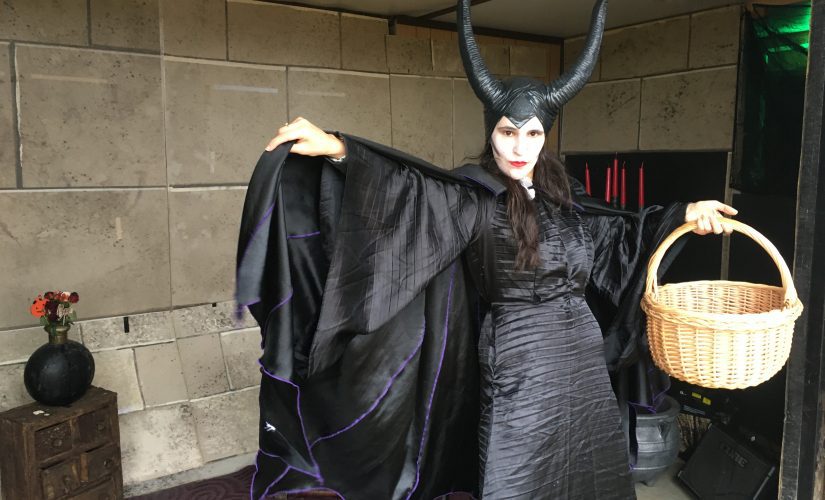 Fairytale Farm near Chipping Norton in Oxfordshire is launching a brand new family Halloween event called 'Scarily Ever After'.
Owner Nick Laister says: "There's always magic happening in the land of fairy tales, and there's no better time for little ones to solve a spooky Halloween mystery than the most magical month of the year, October! Venture down the Enchanted Walk to solve spooky riddles, visit the Pumpkin Patch to choose your free pumpkin and get carving in Jack's Yard. Don't forget to arrive in your best Halloween fancy dress for your chance to win a treat!"
Become a 'Fairytale Supernatural Sleuth' and solve a creepy mystery, aimed at the little ones. Nick explains: "Find clues along the Enchanted Walk and receive your trick or treat reward from the Enchanted Lair!"
Nick continues: "You can also visit our 'Pumpkin Patch', where every child can take away a free pumpkin, and they can then carve it in our carving area in Jack's Yard. You can't miss the carving marquee, it is right next to our new Pumpkin House. And visit our Activity Stable for free Halloween-themed crafts, which is great fun."
If visitors come dressed up for the occasion they will receive a free treat, and if they post a picture of themselves on Facebook, Instagram or Twitter, next to a well-known Fairytale Farm attraction, and share the post with Fairytale Farm, they will be entered into our prize draw to win a free family annual pass to the farm, valid for a year.
Nick adds: "You only need to buy standard entry tickets for this event; there are no special event tickets. Select tickets for any day between 23rd and 31st October and you will be going to our Halloween event!".
Nick explains that there is more than just Halloween if you visit Fairytale Farm this half-term: "All our usual attractions are open. Plus at weekends you can combine a visit to our Halloween event with a stroll through our magical illuminated gardens, which have been expanded for 2021 and are three times the length of previous years. There is no additional charge for the Illuminations."
ENDS
Information for Editors
Photographs can be provided on request.
More details on the event can be found here.
Fairytale Farm can be found on the A44 (Oxford to Chipping Norton road), just outside Chipping Norton. The address is Fairytale Farm, Southcombe, Chipping Norton, OX7 5QH. Tel: 01608 238014. Email: info@fairytalefarm.co.uk.
It is a farm park visitor attraction based around six zones: Jack's Yard; the Enchanted Walk; Fairy Dell; Huff & Puff Adventure Playground; Alfie & Friends Animal Zone; and Wilderness Walk.
Our website is www.fairytalefarm.co.uk. You can also find out more at our Facebook page: https://www.facebook.com/fairytalefarm/
Tickets can be bought online here: https://fairytalefarm.digitickets.co.uk/tickets
Nick Laister is available for interview. Arrange an interview on 07778 207036.
The farm is open every day except Christmas Day, Boxing Day and New Years Day.
Fairytale Farm is a member of Experience Oxfordshire, Cotswolds Tourism, Shakespeare's England, Tourism South East, Tourism For All and the National Farm Attractions Network.