From Oxfordshire to the Orne: Normandy 75th Anniversary exhibition comes to the Soldiers of Oxfordshire Museum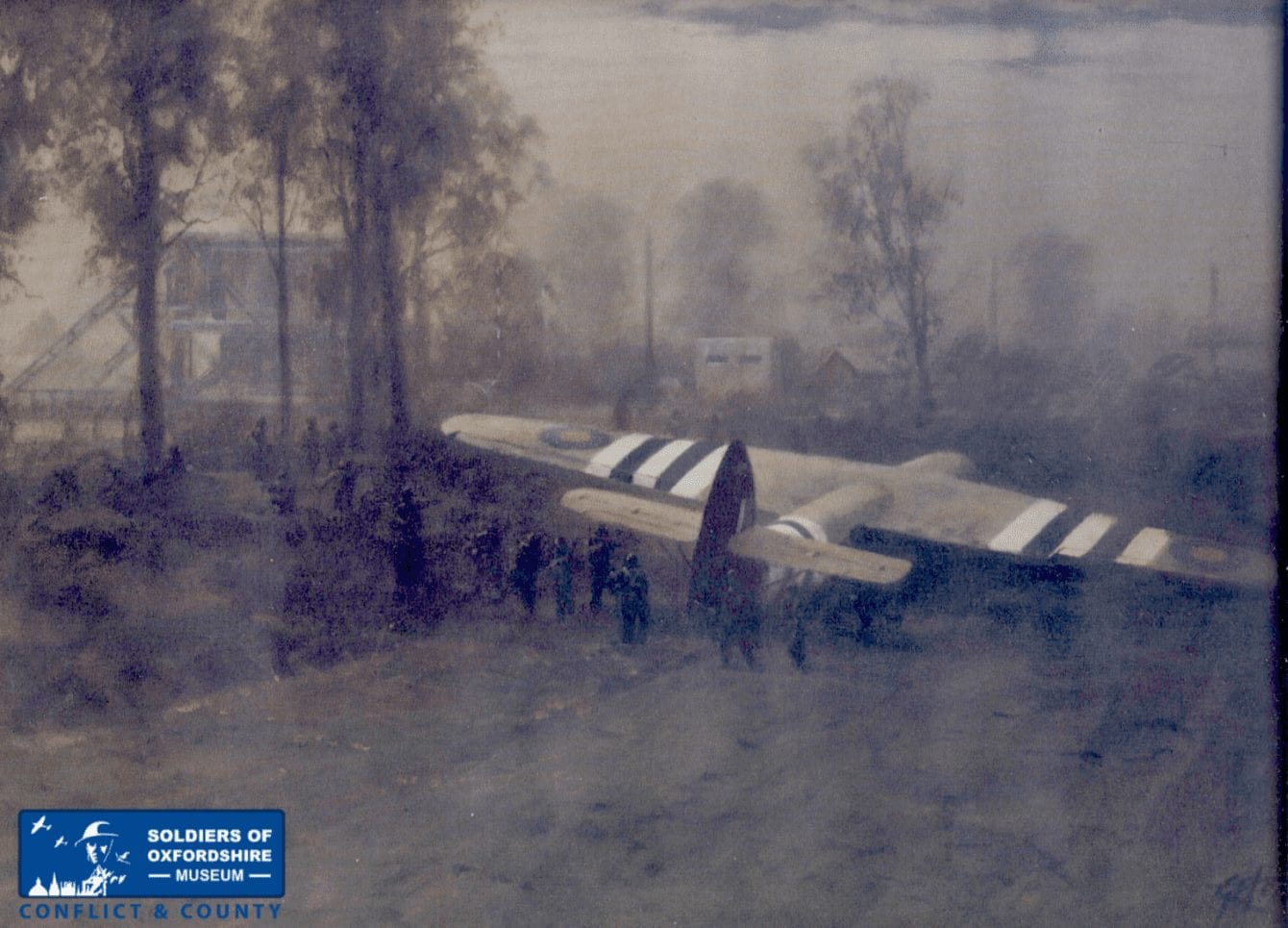 The new exhibition, Normandy 75: Oxfordshire to the Orne, will go on display at the Soldiers of Oxfordshire Museum from 7th August – 3rd November 2019. This exhibition will combine a travelling exhibition from the National Army Museum with stories that staff at the museum have collected from around Oxfordshire. These stories will be told through objects, a map of key locations, and quotes from Oxfordshire and Buckinghamshire-born soldiers who served on D Day and beyond.
The National Army Museum's touring exhibition marks the 75th anniversary of the Normandy Campaign. The exhibition will tell the courageous stories of soldiers who fought in Normandy and during D Day, and will detail the events that helped secure an allied victory.
To enhance the National Army Museum exhibition, staff at the museum have been working to collect stories of World War 2 from around Oxfordshire and Buckinghamshire.
Peggy Ainsworth, Collections Manager explains, 'In addition to our own regimental stories, we wanted to use this exhibition as a way to represent the local soldiers who contributed to the Normandy campaign. There have been many fascinating stories coming in from the public, which we will be telling through artefacts from our collection and information gained through our Stories of Conflict and County campaign launched last year.'
Soldiers from the Oxfordshire and Buckinghamshire Light Infantry were some of the first to set foot in Normandy on the 6th of June 1944, and were perhaps most famous for the capture of Pegasus Bridge in the early hours of the morning, prior to the beach landings. Visitors can put themselves in the shoes of these soldiers and sit inside a life-size reproduction of a Horsa Glider's compartment and listen to recorded interviews of D Day veterans.
The exhibition will run from the 7th August – 3rd November 2019 and will end with a special collecting day on the 2nd November. SOFO's 'We'll Meet Again' Collections Day will encourage members of the public to bring objects to the museum and tell their stories of Oxfordshire from the Second World War to the 1970's. Any objects donated or loaned on the day will be used to form our Second World War and Reminiscence displays.
The Soldiers of Oxfordshire Museum is open from Tuesday-Friday 10am-5pm, Saturday 11am-5pm and Sunday 2pm-5pm. The county's only military history museum is located in the grounds of the Oxfordshire Museum, Park Street, Woodstock.