JACK Radio Group Announces Advertising Fund Winners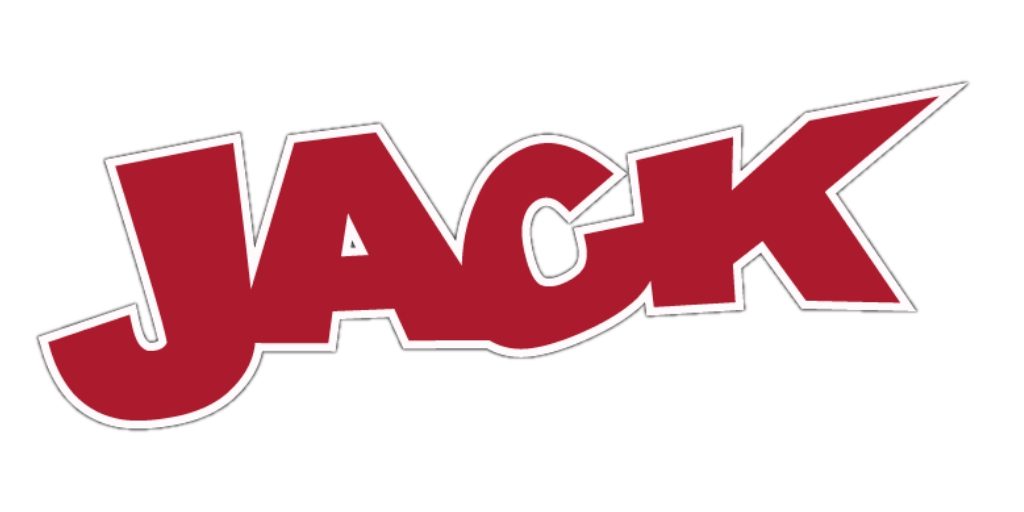 29 local organisations to be awarded advertising grants worth between £2.5k to £10k each, with campaigns to run across Oxfordshire radio stations JACKfm, JACK2 and JACK3 in June 2020
Oxfordshire-based radio group also increases fund to £150k due to overwhelming number of applications from local organisations
Advertising fund was created to reward local businesses and initiatives which have made a positive impact in Oxfordshire during the Covid-19 pandemic, or to support charities who have been adversely affected
2 June 2020, Oxford: Following the announcement of an £100k advertising grant earlier this month, created to reward organisations in Oxfordshire which have made a positive impact during the Covid-19 pandemic or to support charities which have been adversely affected, Oxfordshire-based radio brand JACK can today announce 29 worthy winners. Due to an overwhelming number of applications received, the JACK radio brand can also announce that the advertising fund has been increased to a staggering £150k.
The £150k advertising fund will see the winners receiving advertising campaigns worth between £2.5k and £10k each to promote their product or service, which will run across Oxfordshire radio stations JACKfm, JACK2 and JACK3 this June and July, reaching a combined audience of almost 100,000 listeners every single week.
The judging panel, which included representatives from JACK and an independent advisor, which was fulfilled by Experience Oxfordshire's CEO Hayley Beer-Gamage, were overwhelmed at the caliber of entries, selecting 29 eventual winners*. Standout entries included The Help Hub, which has supported those who are isolated or who have been struggling with mental health issues during the pandemic with the provision of free counselling; Just Ask Plumbing, which has been offering vulnerable customers guidance on self-fixing their plumbing issues via free video calls; Citizens Advice Oxford, which is a local charity providing free, independent advice to people facing issues that are having a negative impact on their life and which has seen demand increase threefold as a result of the pandemic; and Be Free Young Carers,  which offers support and companionship to young carers – an often-isolated category who have been hugely impacted by the pandemic – and which has had to act quickly to move its critical services online to be able to continue to lend the level of support needed.
Hayley Beer-Gamage, CEO of Experience Oxfordshire and an independent judge for JACK's advertising fund, said: "I was delighted to be a part of the judging team for the JACK advertising fund, which provides a valuable promotional opportunity for those who deserve the publicity for their service. It was staggering to hear of so many organisations across Oxfordshire who have been doing such an astounding job to find ways and means of supporting people at this time. The JACK team have created a great campaign that supports Oxfordshire businesses and communities during this extremely challenging time."
Hamish Law, Head of National Sales and Digital at JACK, said: "We are thrilled with the response that we've seen to JACK's advertising fund from local organisations and to have the opportunity to give something back to those who have made such a difference to people's lives during this difficult time."
The JACK radio brand remains one of the last remaining independent groups in British radio, arriving in the UK – in Oxfordshire – in 2007 and engaging with the local community through initiatives such as charity radiothons, and raising over £300k for good causes in three years.
To find out more about the JACK radio brand, visit jack.radio.
-ENDS-
For more information please contact Amy Grantham at Neon Brand Communications: 
t: 07738 102491
Notes to Editors
*JACK Advertising Grant Winners
Thomley
The Help Hub
Ethex
Didcot Railway Centre
Citizens' Advice Oxfordshire
Y.O.U. Underwear Ltd
Oxfordshire MIND
Oxfordshire Sexual Abuse & Rape Crisis Centre
SSNAP (Support for the Sick Newborn and their Parents)
RAW
Ronald McDonald House Charities – Oxford House
Sobell House Hospice Charity
Emmaus Oxford
Just Ask Plumbing Ltd
Cherwell Theatre Company
Oxfordshire Association for the Blind (OAB)
Be Free Young Carers
Synolos
Assisted Reading for Children (ARCh)
Maymessy CIC
Chadlington Brewery
Restore
The Core Zone
Oxford Pet Whisperers
Hedges Law
UK Spring Cleaners Ltd
Body Evo Ladies Only Fitness Studio
The Red Lion, Bloxham
Casa das Bolitas Ltd
About the JACK Brand
The JACK brand originated in Canada and quickly established itself as one of the most successful brands in North America, today attracting over 20 million listeners. The brand provides an unconventional package with localised, targeted music to give the listeners a fun, energising and connective experience. 
In 2007, Ian Walker, Donnach O'Driscoll and Clive Dickens brought the JACKfm brand to the UK, launching the station in Oxfordshire to much acclaim; it is today the most awarded local commercial radio station in UK radio history, having received over 40 industry commendations, including two for UK Radio Station of the Year. Also in Oxfordshire, the brand has a younger spin-off, JACK 2 Hits, while JACK 3 Chill launched on DAB in May 2017.
In September 2016, the team announced the arrival of Union JACK Radio, which shook up the media landscape with a unique proposition that sees every song played on air being voted for by the station's audience via the most extensive playlist ever in UK radio. Continuing to challenge the status quo, another new national digital station, JACK Radio, was added to the family in October 2018, playing music exclusively by female artists. 
About Experience Oxfordshire
Experience Oxfordshire is the official Destination Management Organisation (DMO) for Oxfordshire. We are the trading arm of the parent charity, Experience Oxfordshire Charitable Trust, and are a not-for-profit partnership organisation that is committed to the promotion, management and development of Oxfordshire as a great destination to live, work, visit and do business and improving growth and productivity across the visitor economy.