OXFORD BUS COMPANY INCREASE AIRLINE SERVICES TO HEATHROW AIRPORT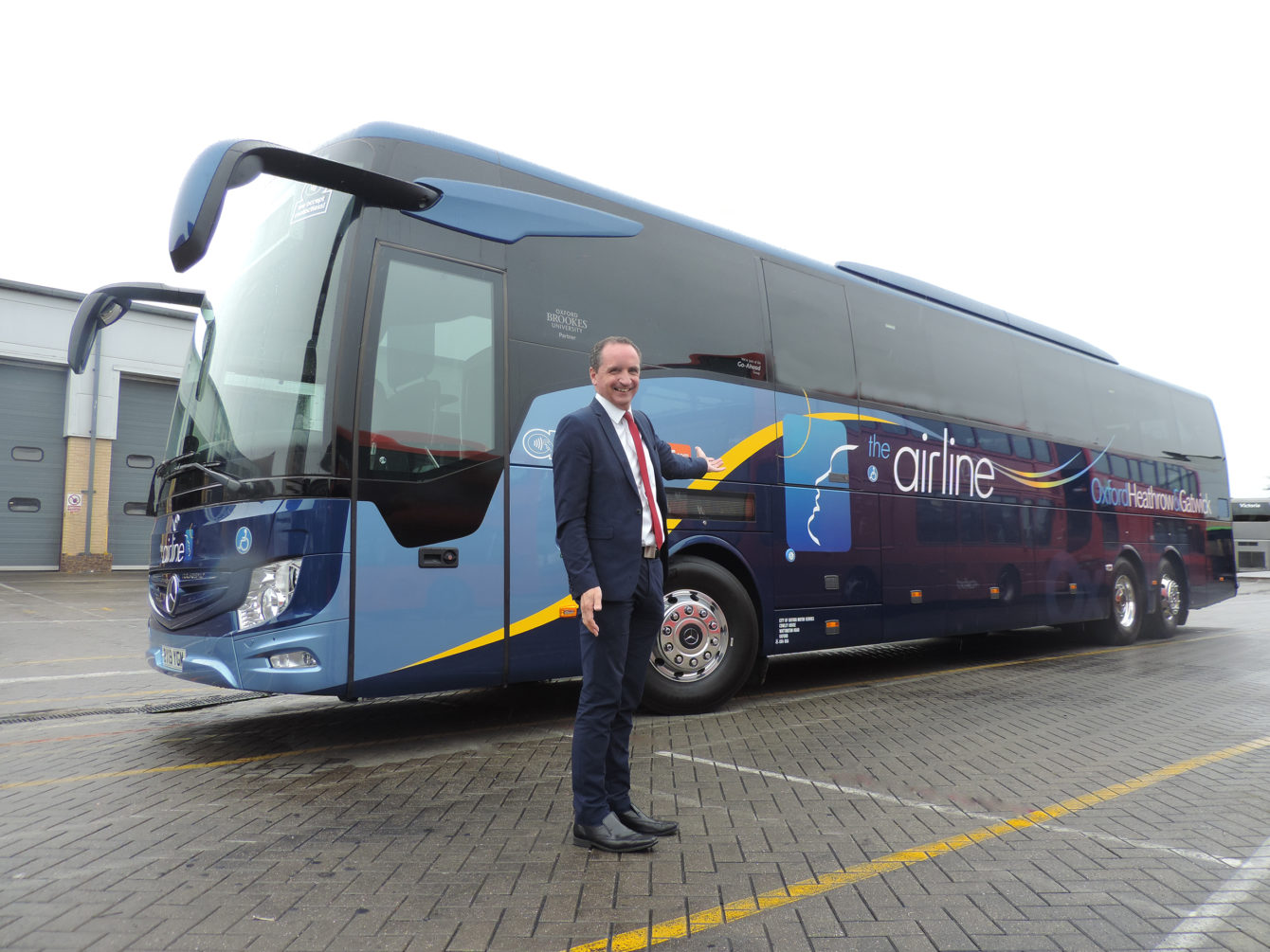 The Oxford Bus Company has announced it will increase the frequency of its Airline coach service to Heathrow Airport from Monday.
It coincides with the news of the UK's travel green list and the anticipated increase in air travel. Initially this will be focused on domestic flights and a small number of overseas destinations. Services between Oxford and Heathrow Airport will operate hourly daily from May 17. The service connects Oxford with Lewknor, High Wycombe and Heathrow Airport. The Airline service to Gatwick remains suspended. However, it is expected the service will return later this summer, as international travel continues to expand.
Phil Southall, Oxford Bus Company Managing Director, said: "This is another positive development and our first step in supporting people wishing to take international or domestic flights. Our Airline service is a key part of connectivity to Heathrow Airport and we look forward to welcoming back some of our of customers. We are in continued talks with our airport partners and are confident of re-introducing the Gatwick service as the number of countries on the green list grows."
Customers are asked to check the website for full details of the timetable and to pay for tickets using contactless payments or the app. Enhanced cleaning regimes on all vehicles are being maintained and carefully monitored. With social distancing measures also reduced by government the capacity of Airline coaches will be close to normal for customers.
The Airline Flyer ticket which provides one ticket for an entire local bus and coach journey to and from Heathrow Airport also remains available. The ticket is designed to encourage passengers to take a bus to connect to the Airline coach service. It means when passengers buy an Airline Flyer ticket their local bus journey on an Oxford Bus Company or Thames Travel bus is free. It applies to single, day, next day return or period return Airline coach tickets.
Coaches include at seat trays to accommodate laptops and tablets, plus USB charging points and power-sockets. There are also monitors on-board, with sat-nav displays to enable passengers to check progress on their journey, just as they would when on an aeroplane. The coaches also boast free Wi-Fi, wheel-chair access and much improved luggage capacity for passengers' suitcases and bags.
Ends
Greig Box Turnbull
Director
Fortitude Communications
T: 03301 331 074
M: 07749 346 073