Oxford Bus Company Launches Airline Flyer Ticket For Improved Connectivity to Airports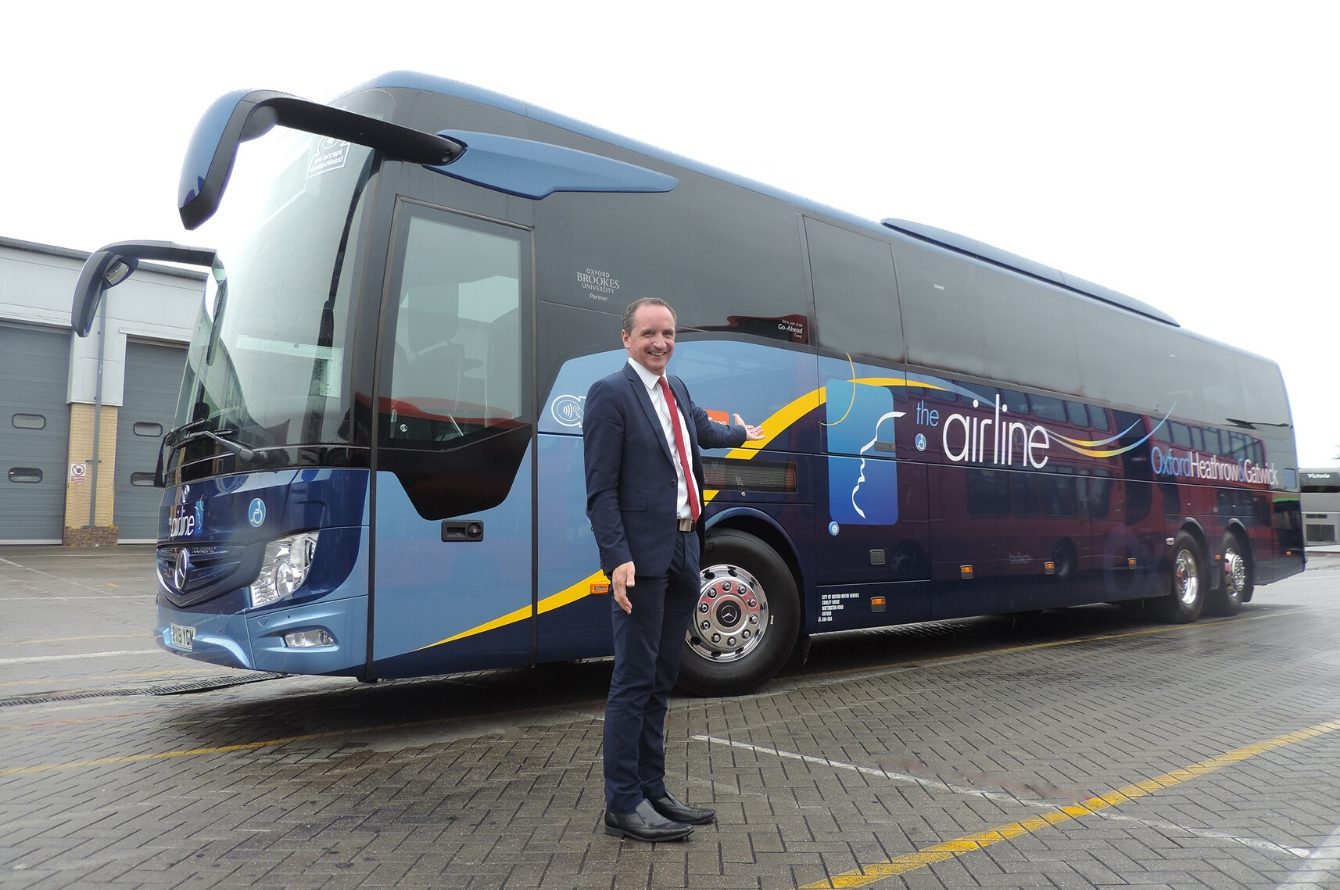 The Oxford Bus Company have launched a new super ticket for passengers travelling on its Airline coach service, to include free local bus travel.
The Airline Flyer ticket means one ticket can cover the entire local bus and coach journey to and from Heathrow and Gatwick airports. The ticket is designed to encourage passengers to take a bus to connect to the Airline coach service.
It means when passengers buy an Airline Flyer ticket their local bus journey on an Oxford Bus Company or Thames Travel bus is free. It applies to single, day, next day return or period return Airline coach tickets.
Last summer Oxford Bus Company invested £3.5m in a new range of luxury Mercedes Tourismo coaches for the popular Airline service. The new Airline coaches are fitted with the latest green technology and are ultra-low Euro 6 rated for emissions.
Phil Southall, Oxford Bus Company Managing Director said: "Our new Airline Flyer ticket has been introduced following passenger feedback. This joined up ticket will help improve connectivity and make our Airline service more accessible. It means passengers do not need to drive to a Park&Ride or be dropped off by car. Tickets are available either on a bus, online, in our travel shop or via the app.
"Our Airline service is an important part of the transport and economic infrastructure of Oxford. It provides a link between Oxford and the rest of the world and this new ticket represents the next step in our strategy to continually improve connectivity and make bus travel accessible."
Oxford Bus Company has been providing local coach travel to Heathrow and Gatwick airports for 35 years. The Airline Flyer ticket means anyone who does not live directly on the Airline route can now be connected via the local bus network to stops including Gloucester Green, the High Street, Brookes University, Headington shops, or Thornhill.
"The Airline service provides a reliable, comfortable and great value for money way for people to travel to and from Gatwick and Heathrow," said Mr Southall. "Now thanks to the Airline Flyer ticket the value we are offering is even better."
The Airline coaches include at seat trays to accommodate laptops and tablets, plus USB charging points and power-sockets. There are also monitors on-board, with sat-nav displays to enable passengers to check progress on their journey, just as they would when on an aeroplane. The coaches also boast free Wi-Fi, wheel-chair access and much improved luggage capacity for passengers' suitcases and bags.