Oxfordshire Bucks National Trend with Increase in Visitor Spend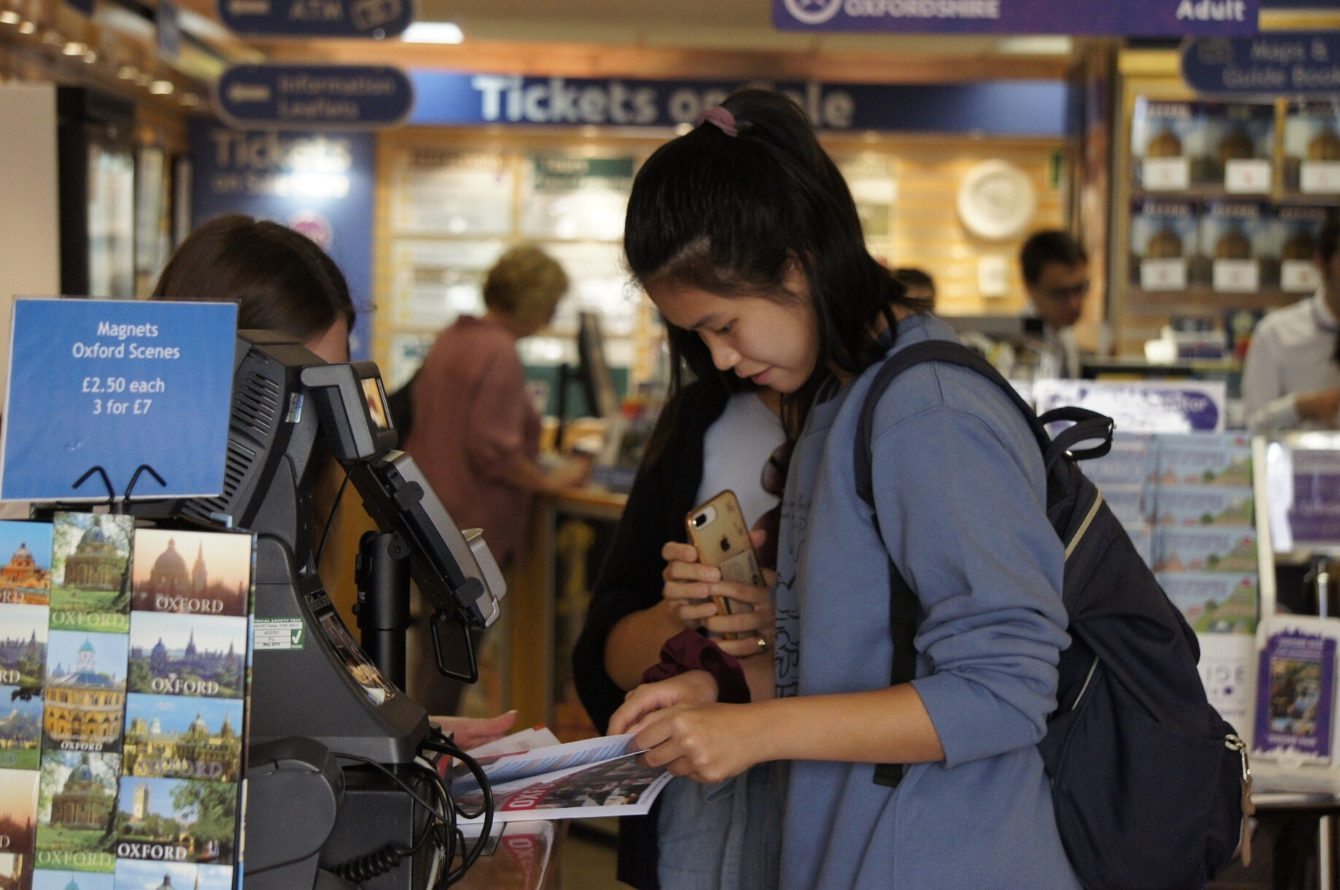 This year's Economic Impact Report for Tourism in Oxfordshire, a report commissioned by Experience Oxfordshire, shows the county bucking the national trend with a significant increase in visitor spend in 2018. The study shows an impressive increase in spend of 5.1%, taking the value of the visitor economy in Oxfordshire to £2.28 billion, meeting the county's target of 5% growth despite a predicted national increase of less than 1% growth.  This was boosted by an increase of 1% in overseas visits to Oxfordshire, versus a national decrease of 3% compared to 2017.
The report shows that the County welcomed almost 32 million visitors during 2018 which supported nearly 39,000 jobs across Oxfordshire – accounting for 11% of all employment and which has resulted in the creation of an estimated additional 1,800 jobs compared to the previous year.
The study demonstrates both an increase in domestic and overseas day trips and overnight stays and increased spend in both day visits and overnight visits, with an average of more than £158 million now being spent in the county each month by visitors.
The strategic importance of encouraging visitors to stay overnight in Oxfordshire is also clear from the report: While 28.9 million day-trips last year brought £1.26 billion to the county, over £960 million was spent in Oxfordshire as a result of just 2.8 million staying trips.
The impact assessment clearly highlights the particular importance of the overseas markets to Oxfordshire with the average length of stay being longer and the spend per visit for an overseas visitor being an average of £457 per trip compared to £194 per trip for domestic visitors.
The main reason visitors come to Oxfordshire is for holidays (53%), followed by visiting friends and relatives (22%) and business (19%). The largest proportion of visitor spend was on food and drink (33%), followed by shopping (23%), travel (22%), accommodation (12%) and attractions and entertainment (10%).
The report shows that the visitor economy is extremely important across the whole of Oxfordshire; with the largest proportion of visitor spending taking place in Oxford (37%) and the largest number of visits to North Oxfordshire (26%) with Oxford City closely followed with 25% of the total visits.
Chief Executive of Experience Oxfordshire, Hayley Beer-Gamage commenting on the report said:
"These results clearly show the increasing importance of the Visitor Economy to Oxfordshire and we are delighted that we have exceeded our target for increased visitor spend, against a challenging national picture. This is the fifth consecutive year of growth in the county's visitor economy sector, with an increase in value of over 5.1% to £2.28 billion in the last year.
These latest results support our own destination ambition for Oxfordshire of increasing the length of stay and attracting more overnight international visitors to Oxfordshire and the increase in international overnight visits in particular is testament to work that we are undertaking in the overseas markets. Experience Oxfordshire work hard to ensure that we are attracting the most productive type of tourism that enables sustainable growth across the visitor economy that best balances the sector's impact and contribution to the county".
Councillor Ian Hudspeth, Leader of Oxfordshire County Council, said:
"I am delighted the value of the visitor economy continues to grow across Oxfordshire and the County Council recognise the significant contribution and work of Experience Oxfordshire in supporting and developing destination management across Oxfordshire. The County Council has a strong interest in tourism, ranging from encouraging people to get married in beautiful Oxfordshire, through to developing sustainable transport options such as park and ride so people can spend quality time in our historic towns and city."
Commenting on the report, Councillor Susan Brown, Leader of Oxford City Council and Economic Development and Partnerships portfolio holder, said:
"These are a positive set of results and we are encouraged to see that Oxford is still a destination of choice for a significant number of visitors. The visitor economy is a vital part of our local economy with more than 15,400 of our local residents dependent on it for employment, up 3% on last year, and contributing more than £900 million to the city's economy. I'm encouraged by the increase in day visitor spend in Oxford in particular, up by approximately 8.3% to over £300m. With 25% of that spend on shopping, and a further 39% on food & drink, our visitors are a critical part of maintaining a thriving city-centre. Going forward we will be working with Experience Oxfordshire to be promoting more overnight visits to the City as we see this as a key area for growth and sustainability".
Councillor Barry Wood, Leader of Cherwell District Council, said:
"Here in Cherwell our doors are always open to welcome tourists and those who come here to do business. We are a growing and prosperous district, and the report bears out what we know: more people are attracted to our district as a great place to visit for business or pleasure. In the past year we've seen the value of Cherwell's visitor economy grow to over £453 million and with our investment in new ventures such as the Castle Quay Waterfront development in Banbury, the district's appeal is only set to continue."
ENDS
For more information contact:
Antonio Ferrara
Phone: 01865 686433
Email: antonio.ferrara@experienceoxfordshire.org / press@experienceoxfordshire.org
Experience Oxfordshire is the official Destination Management Organisation (DMO) for Oxfordshire. We are the trading arm of the parent charity, the Experience Oxfordshire Charitable Trust, and are a not-for-profit partnership organisation that is committed to the promotion, management and development of Oxfordshire as a great destination to live, work, visit and do business.
www.experienceoxfordshire.org/partner
The Economic Impact Study commissioned by Experience Oxfordshire examines the volume and value of tourism to the local economy, with further regard for employment generated as a result of this tourism. It assesses these factors using the Cambridge Economic Impact Model, which utilises information from regional data, and national tourism surveys. A full copy of the report can be found here:
http://www.experienceoxfordshire.org/partner/partner-benefits/research-and-insights/