Pitt Rivers Museum collaborate on Sovereign Nation: an international exchange between Haida artist Gwaai Edenshaw from Haida Gwaii, Canada and Anna Glynn and Robin Colyer from Flintlock Theatre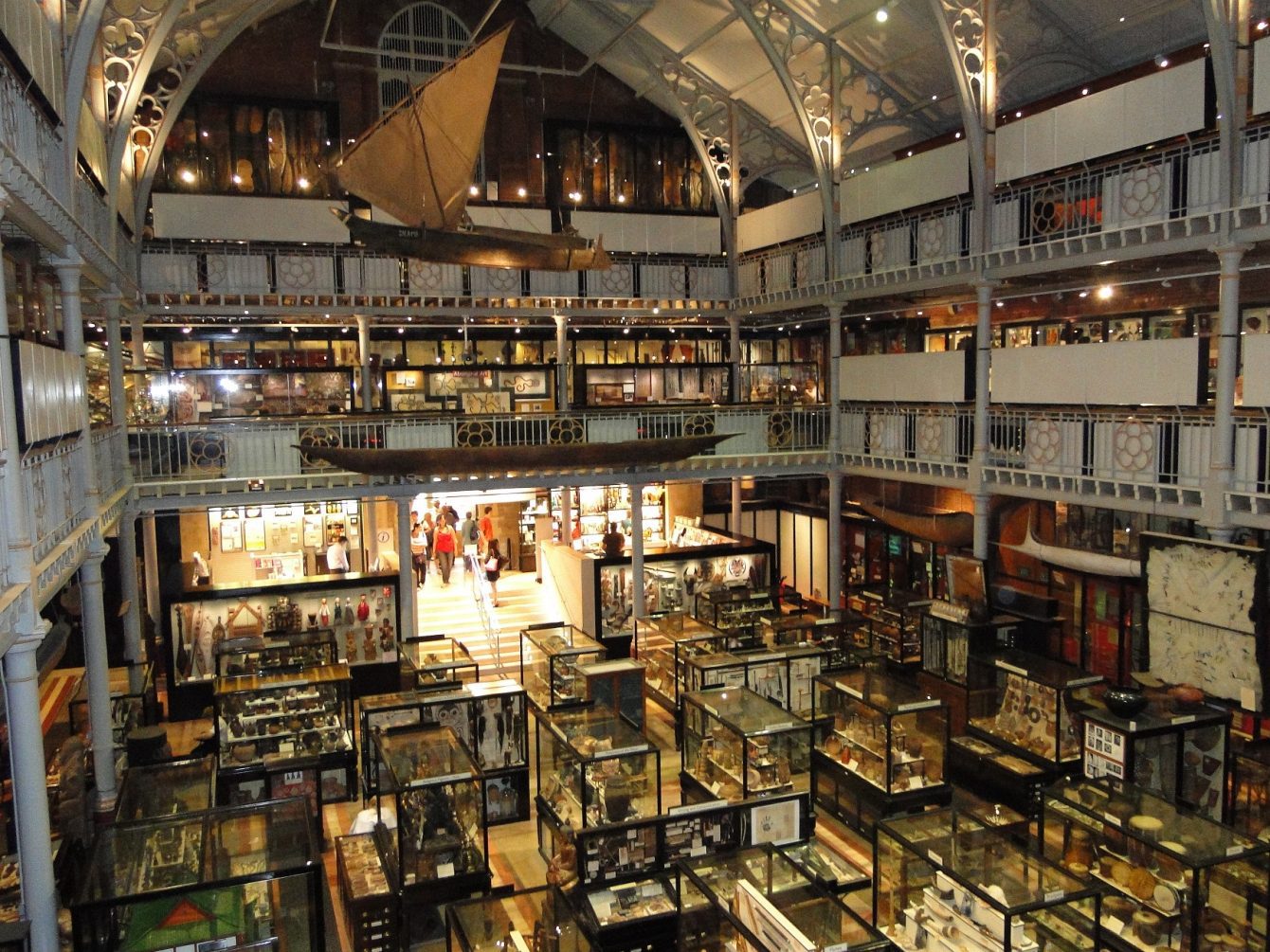 The Pitt Rivers Museum are delighted to announce our collaboration with Oxford company Flintlock Theatre in support of their international exchange with Gwaai Edenshaw: a renowned indigenous Haida artist from the Haida Gwaii archipelago off the west coast of Canada.
Supported by the New Conversations fund (provided by Farnham Maltings, the High Commission of Canada in the U.K and the British Council) and Arts Council England, the exchange centres on the Pitt Rivers Museum's Star House Pole, which was purchased from the Haida people in 1901. In July 2019, Anna and Robin from Flintlock will visit the original site of the Star House Pole in the village of Old Masset and in March 2020, Gwaai will visit Oxford. During their visits, the artists will work with local people to explore Canada's and the UK's shared relationship to colonialism including, a weekend of workshops in Oxford for students from all six city state schools. Throughout the exchange, the artists will record their experiences via a series of short films that will be on display at the Pitt Rivers later in the year.
The project was one of nine selected from over 100 applications. Janice Charette, High Commissioner of Canada in the UK, announced "Canada is proud to support these artistic collaborations between our country and the UK and we are especially pleased to be able to give some of these arts organisations their first chance to share their work internationally."
Gavin Stride, Director of the Maltings, said: "Our involvement in this programme is made possible through support and investment of Arts Council of England. We received more than 100 applications for this unique program and narrowing them down was a true challenge. Those selected demonstrate clear objectives and a curiosity to explore new ideas and ways of working. The hope is that this initial support will lead to long term partnerships."
Mariya Afzal, Country Director, British Council in Canada, said: "We are pleased to witness the beginnings of many new and timely conversations between UK and Canada. The selected projects highlight the value, importance and need for cultural exchanges which speak to the British Council's mandate for creating opportunities, building connections and engendering trust."
Andy McLellan, Head of Learning and Participation at Pitt Rivers Museum, said: "This is a wonderful opportunity to take a longstanding collaboration between the Haida Nation and the Pitt Rivers Museum and develop it in a new direction. It will create unique learning opportunities for Oxford teenagers led by Flintlock Theatre and Gwaai Edenshaw, a world-class artist and film-maker."
Flintlock Theatre said "We are beyond excited to work internationally for the very first time, and on a project as fascinating as Sovereign Nation. It's a real privilege to work with an artist of Gwaai's stature and to do that with the support of a great institution like the Pitt Rivers Museum. We're looking forward to returning to Oxford to share all we've learned with people locally via the really varied programme of activity that's in the works."
Pitt Rivers Museum Press Contact: Louise Hancock, Marketing & Media Officer, louise.hancock@prm.ox.ac.uk, 01865 613017