Popular Antiques and Vintage Fair returns to Historic Stonor Park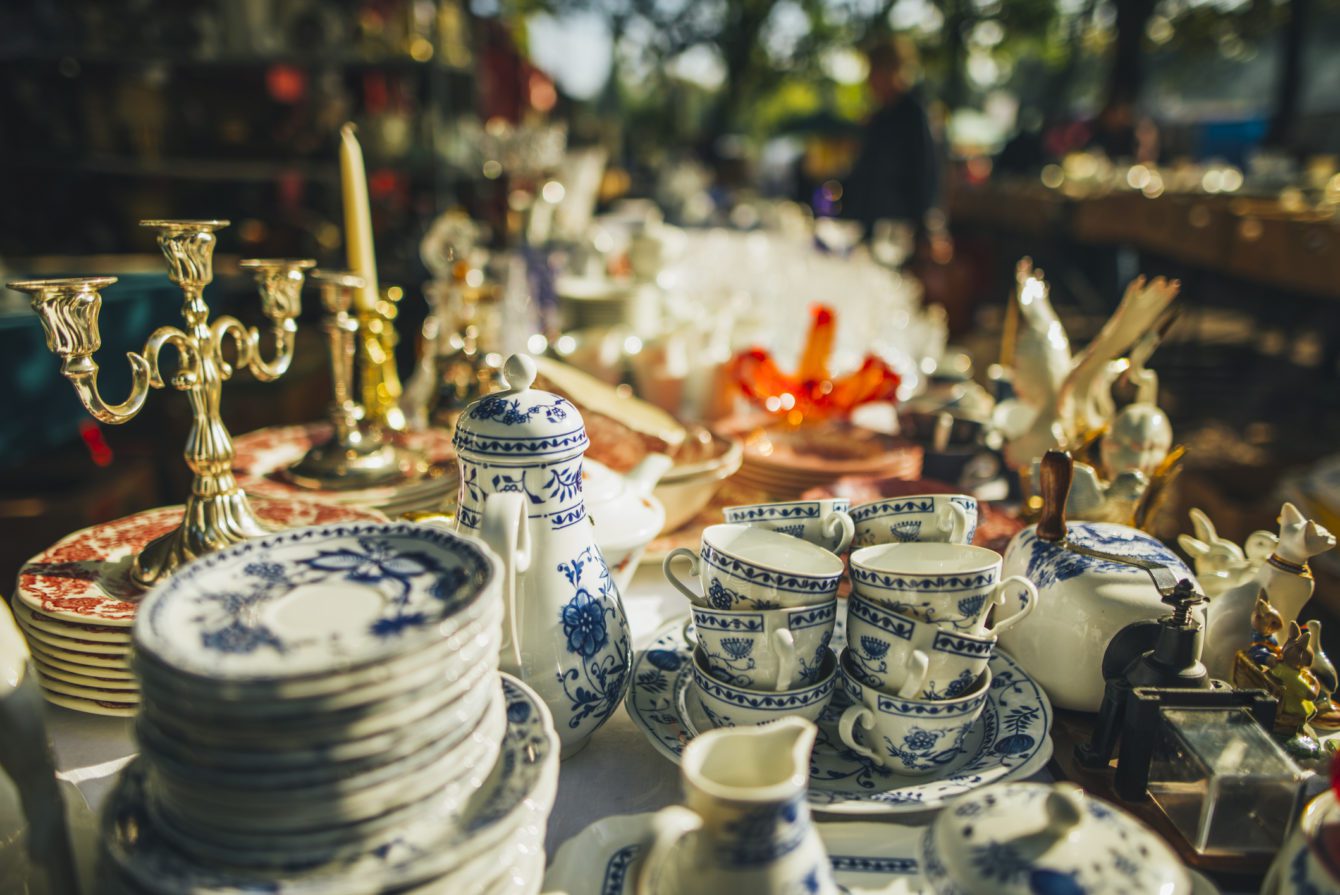 Back by popular demand, The Great Antique & Vintage Car Boot Fair will be returning on Sunday 26th September to Stonor Park, near Henley-on-Thames in Oxfordshire.
Opening at 9am for Early bird buyers who are keen to identify their favourite items, the fair is well known for its high standard of antique and vintage wares. With more than 150 quality sellers, there's plenty of valuables and collectors' items to browse and purchase.
Along with live music throughout the day, street food will be available to visitors, including the Stonors' own gourmet venison burgers and sausages and the new outdoor pizza eatery, The Rumble Hut. The estate's adventure playground, Tumblestone Hollow, will also be open for selected ticket holders, making it the ultimate weekend day out for families.
William and Ailsa Stonor, custodians of Stonor Park said of the fair: "Being able to host one of our most popular events again is fantastic. Stonor Park has a rich and long history of its own so seeing the grounds fill with all sorts of interesting and remarkable objects is really great to see.
"When the Antiques Roadshow episodes broadcast earlier this year, they showcased some of the most fantastic items from local people including a genuine LS Lowry painting and a rare artefact that survived the attack on Pearl Harbor, so we can't wait to see what appears on the day.
"Whether you're just browsing the stands for inspiration, rooting around for a hidden treasure, or finding a new home for your quality antiques and vintage belongings, the event has something for everyone, and with the addition of Tumblestone Hollow for the first time in the event's history, it's set to be a fun family-friendly day in the beautiful surroundings of the parkland."
Dogs will be allowed into the fair and parkland if they're kept on a lead.
For Early bird buyers entry is 9am and tickets cost £15, 10am entry costs £10, which includes access to the adventure playground Tumblestone Hollow, or a standard ticket costs £5. Sellers are permitted entry from 8am with seller tickets starting from £15.
Tickets for sellers and buyers must be purchased in advance, via the website. To book visit: https://www.stonor.com/events/antique__vintage/
ENDS
For more information contact Harriet Slinger rachel@silverpearcommunications.co.uk – 07495 745898.
Editor's Notes
The house has been the home of the Stonor family for the last 850 years, making it one of the oldest family residences in the UK. The historic building, with its 250 acres of sweeping grounds and beautiful gardens, was constructed on the site of an ancient stone circle, which dates back to the late Neolithic age.
Stonor Park offers a complete day out for families, including Stonor House and Gardens, new state-of-the-art adventure playground Tumblestone Hollow, a restored WWII air raid shelter and walking trails along The Chilterns Way and Shakespeare Way that run through the park. The area is perfect for cyclists, who can find a free, onsite cycle repair station at Stonor Park.
Tickets must be booked online in advance and safety measures adhered to.
The book 'The Legend of Tumblestone Hollow', by Amy Sparkes and illustrated by Steve Pearce, costs £5.99 and is available at the Stonor Park visitor centre or can be ordered from Amazon.
Accessibility: The house is a collection of medieval buildings on different levels, which can make it unsuitable for wheelchairs. However, everyone's disability is individual and there are chairs at intervals for visitors to rest. The parks and grounds are suitable for wheelchairs and pushchairs.