Sculptor Creates Life-size Churchill Waxwork for new Exhibition at Blenheim Palace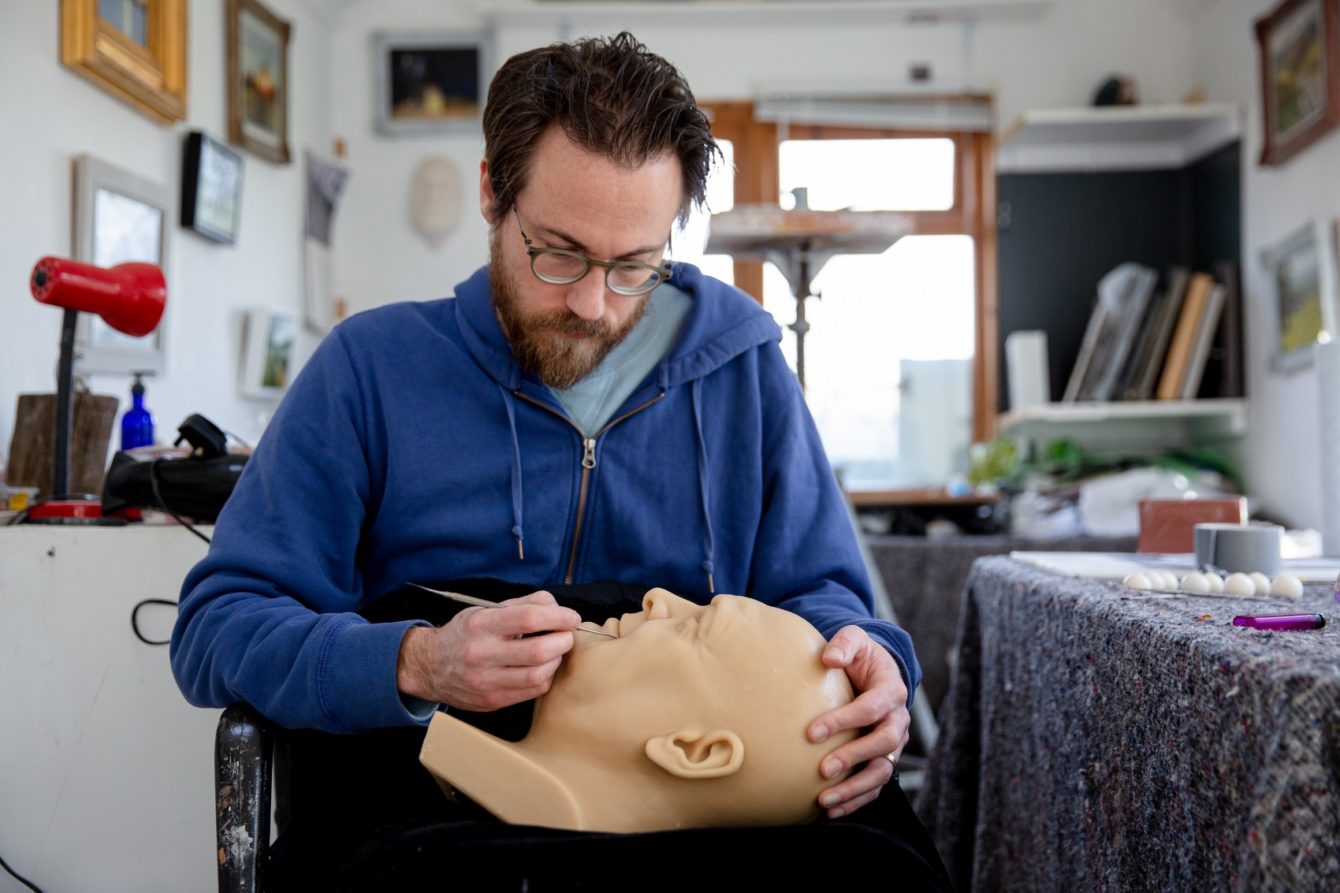 Sculptor Jethro Crabb is creating a life-size waxwork of Winston Churchill as part of a major new exhibition on the wartime leader.
Once finished, the figure will take pride of place in a new exhibition dedicated to Churchill's lifelong association with his beloved birthplace, Blenheim Palace in Oxfordshire, which is set to open in May.
Churchill returned to Blenheim often throughout his long life; attending parties, painting and spending time with his cousin and close friend 'Sunny', 9th Duke of Marlborough.
As well as being his birthplace, it's where he proposed to his beloved wife Clementine. Blenheim Palace was also one of his favourite places to relax, and its rich military history provided huge inspiration for Churchill's own political career.
In addition to Churchill, the Surrey Hills-based artist has created waxwork figures of US President Joe Biden and Donald Trump for the National Presidential Waxwork Museum in America.
In order to make the completed figure as authentic as possible, designers are working with Churchill's original tailor, hat, glasses and shoemakers to create bespoke items made to his own measurements.
"Assembling the figure, hyper-realistic wax portrait and hands and dressing it in the appropriate clothes is the moment when everything comes together for the first time," said Jethro.
"It is my aim to create a figure so realistic that there is moment when it gives the illusion that it might almost come alive," he added.
Initially carved out of clay, the head is then covered in silicone to make a mould, which is filled with a special formula of wax.
Jethro then uses a set of metal tools to thoroughly clean the head. The next stage is for individual hairs to be inserted, and the face carefully coloured to match, before the lifesize figure is assembled.
The waxwork is part of the new attraction that is being designed and built by ME&C Creative, whose clients include the Mary Rose Museum, London Zoo and Legoland.
It is one of a series of exciting new features set to open at the Oxfordshire UNESCO World Heritage Site later this year as part of a £1.9m investment programme.
In addition to the Churchill exhibition, Blenheim is creating an immersive and interactive experience, in the Palace's historic stable block to showcase the importance of horses at Blenheim down through the centuries.
An art-themed restaurant and café is being constructed as part of the new attractions, which will feature a touchless ordering app.
Issued on behalf of Blenheim Palace. For more information please contact Samantha Vaughan on 07469 129743 or SVaughan@blenheimpalace.com .
About Blenheim Palace
Home to the Dukes of Marlborough since 1705, Blenheim Palace was designated a UNESCO World Heritage Site in 1987.
Set in over 2,000 acres of 'Capability' Brown landscaped parkland and designed by
Vanbrugh in the Baroque style, it was financed by Queen Anne, on behalf of a grateful nation, following the first Duke of Marlborough's triumph over the French in the War of the Spanish Succession.