Bicester Heritage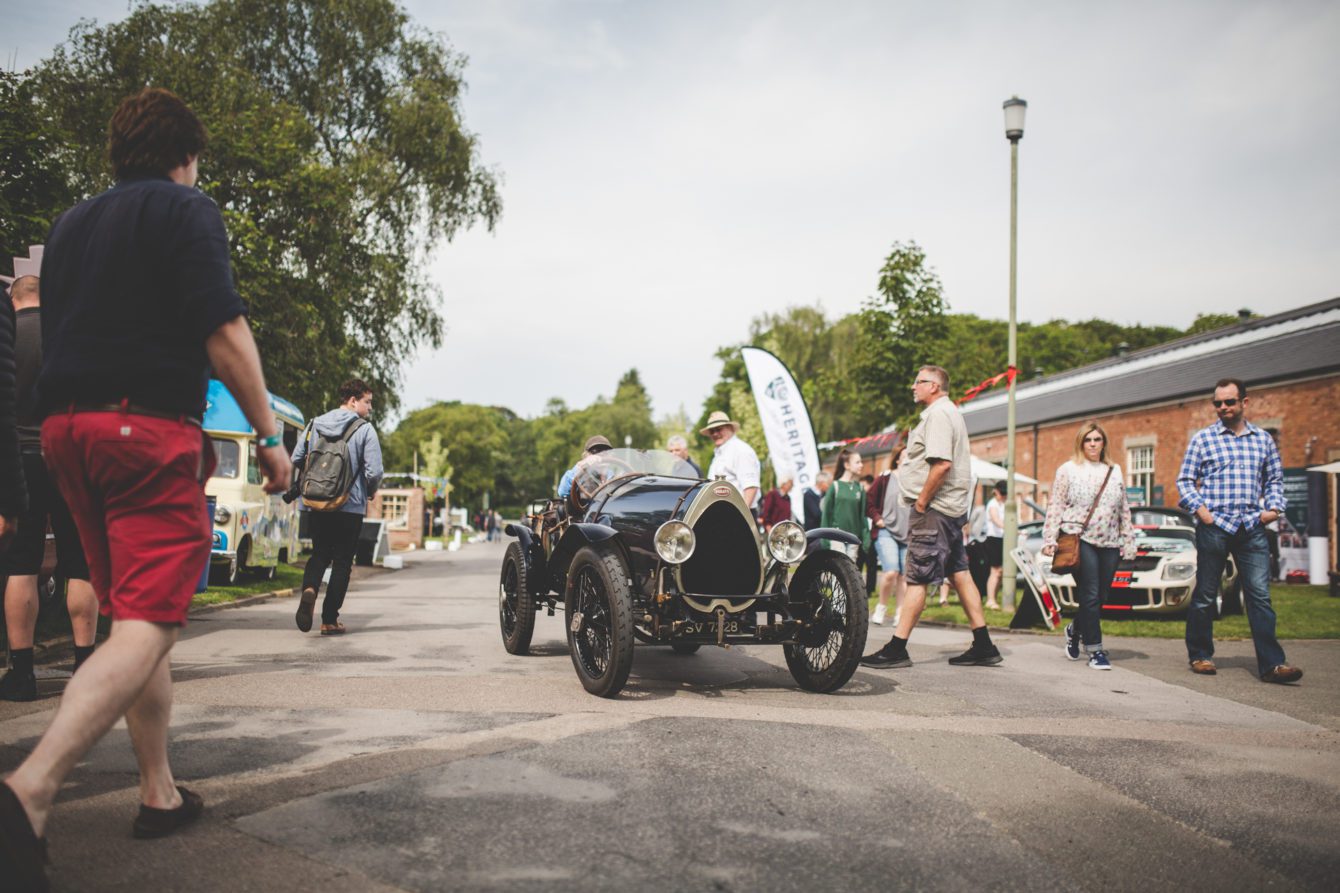 The Station Armoury, Building 123, Buckingham Road,
Bicester, Oxfordshire OX26 5HA United Kingdom
01869 327928
Bicester Heritage is home to the nationally known, laid-back Sunday Scramble open day event and more. Their unique and beautiful site makes the perfect venue for these relaxed, informal motoring events, creating a time-warp atmosphere unlike any other location. The Sunday Scramble takes place in January, April and October.
Set to return for the 2nd year in 2020, there will also be the Super Scramble in June. This event is an extension of the Sunday Scramble with added dynamic activity with specially curated collections of historic vehicles, the test track is brought to life with cars demonstrating for the crowds and visiting aircraft on the historic airfield.
Visitors to their events are welcome to perambulate the tree-lined avenues of the Technical Site, discovering the recently restored 1920s and '30s buildings, drinking in the inherent history and evocative setting that is the former RAF Bicester airfield. With plenty of action, the sound of rare historic cars and aircraft often fills the air, adding to the excitement of these motoring meetings.
In addition to the Scramble events, Bicester Heritage is also the venue for other well-known events, such as Bonhams MPH auctions and Build It Live. With such a large amount of well-drained open space on hand and 50,000 ft2 of covered events space in one of our WW2 C Type hangars, Bicester Heritage is available for event, film and photography location and test track hire. Their delighted to be the chosen location for The Imitation Game, Darkest Hour and Warner Brothers' Pennyworth.
Driving experiences for all can be enjoyed on site: under 17s can experience driving lessons with Young Driver; for older thrill-seekers single seater driving experiences plus two seater racing car passenger rides can be enjoyed with SWB Motorsport as well as military vehicles on our 4 x 4 area; classic cars and iconic movie cars can also be driven on track with Car Chase Heroes.
Historical walking tours of the former RAF Bicester can be arranged by appointment and guests are most welcome to enjoy the on-site café afterwards for barista-style coffee, teas and delicious cakes or a light lunch. To arrange please contact the main office via email at hq@bicesterheritage.co.uk.
For historic motoring, Bicester Heritage is now the industry focus for the future alongside creating a revolution in historic vehicle ownership. The unique location is the UK's only centre for historic motoring excellence and is the national centre for a £5.5bn per annum industry that employs over 34,000 skilled people. Founded in 2013 Bicester Heritage has gone from a standing start to a home for 40 specialist businesses, and growing, with a collective turnover of over £40m, making it the largest player in the industry and set to grow exponentially with a global reach.
The unique ecosystem of businesses based at a beautiful 444-acre former WW2 RAF Bomber Training Station acts as 'marina-like' cluster, promoting skills and expertise, employment, qualified customer footfall, shared business incubation and aggregate growth. Collectively, Bicester Heritage is all about driving the future of the past.
The former RAF Bicester site, on which Bicester Heritage is now based, is of national historic importance. Neglected for the best part of 40 years, it was added to Historic England's 'At Risk Register' in 2008 and designated the most 'at risk' of all Defence Estates in the UK.
Since Bicester Heritage's tenure, the site is now held as a national exemplar of constructive conservation by Historic England. The time-warp base is truly unmatched in evocative character, with even the paint colours being correct to 1930s British Standards. An active airfield and test track complete its dynamic operation.
Opening Hours:
9:00am – 5:00pm by appoitment
Event opening times vary – more infomormation
There were no results found.
+ Google Map
Facilities
b
c
c
d
d
d
f
p
p
s
t
w
What's nearby?