Stonor Park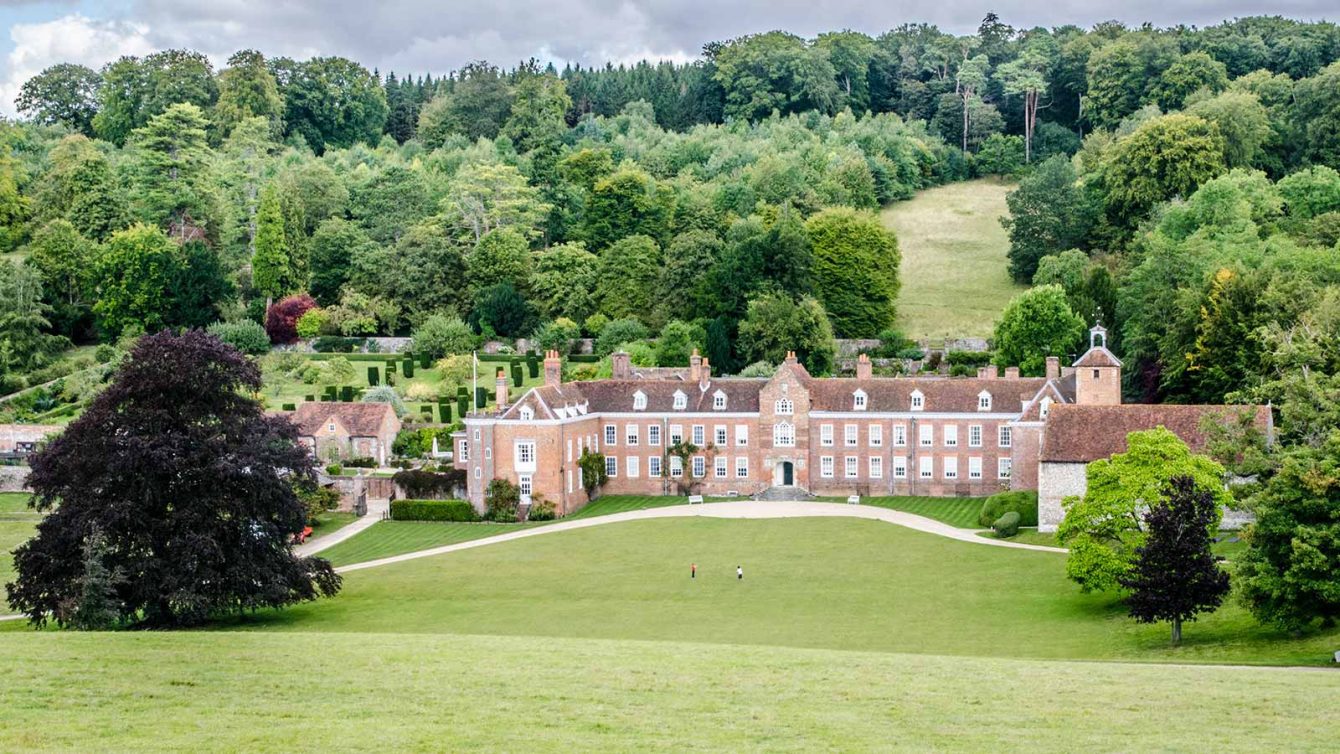 Stonor




Henley-on-Thames

,

Oxfordshire

RG9 6HF

United Kingdom
01491 638587
www.stonor.com
Family home of Lord and Lady Camoys and the Stonor family for over 800 years with a 13th Century chapel with earlier origins, built on the site of a pagan stone circle. The house was built in the late 12th Century and developed until the mid 18th Century. It contains many family portraits, notable paintings and drawings, bronzes, sculptures and tapestries. A sanctuary for St Edmund Campion in 1581, an exhibition features his life. Tranquil hillside gardens.
Walking & Cycling
The Stonor Valley offers a beautiful park landscape with a wide selection of walks and cycle path to explore.
Footpath & Walking:
Shakespeare's Way; this path starts from Shakespeare's birthplace in Stratford-upon-Avon and leads all the way to The Globe Theatre in London.
Chiltern Way; this walk circles the Chiltern hills and leads you through four counties.
Cycling Routes:
The Henley Loop; this 26 mile loop encompasses the whole of Stonor Valley.
Stonor to Christmas Common; this route leads you through Queens Wood and along the Bridleway.
Park & Gardens
The picturesque parkland of Stonor is embedded in a valley within the heart of the Chiltern Hills. Visitors have the possibility to explore three different garden landscapes;
The 17th century Pleasure Garden; this garden landscape consists of Renaissance ponds, fountains as well as a secluded Japanese style hideaway.
The Old Kitchen Garden features beautiful plum trees in spring and a variety of May-flowering irises, peonies and heritage roses in summer.
The Arboretum is the perfect place for a relaxed stroll, enjoy the cherry-blossoms in fall or explore the variety of mature and young trees along the hazelnut avenue.
Wonder Woods
A true wonderland for kids!  Wonder Woods at Stonor offers a fun play area for younger as well as older children. There are so many different attractions to choose from:
A wibbly wobble dish
A seesaw and slide
A 9m Pyramid Tower
A tree house
A 50 metre zip line
….and many more to explore
Pantry Café
The Pantry Café is situated in the 13th Century Hall. The café serves light lunches, sandwiches, ice-cream as well as an assortment of soft drinks, cordials, wines and beers.
Visitor Centre & The Chilterns Pit Stop Café
The friendly staff at the new visitor centre will welcome you on arrival with tickets, information and a welcome map. At the same location you will find the Pit Stop Café, which serves a delicious hot chocolate, as well as a selection of other beverages, sandwiches, ice-cream and soup.
Gift Shop
The gift shop is located next to the 13th century hall, in the oldest part of the house. The shop offers a selection of local produce and craft ware, including Stonor honey, guidebooks, postcards, Stonor tea-towels, calico bags, gifts, fragrant candles, soaps and potpourri.
Opening details
Sundays & Bank Holiday Mondays (27 March to 25 September inclusive)
Wednesdays (June, July, August and September)
Thursdays (June, July and August)
Saturdays (August only)
The Gardens, Chapel and Pantry open at 12.00pm and the House and Gift Shop open at 1.30pm. Last entry to the house is 4.30pm. The House, Gardens and Park close at 5.30pm.
Groups (minimum 20, maximum 55) are welcome by appointment all year on any day and any time. See Group Visits for more information.
The Chapel is open to the public for Mass as follows: At 10.30am every Sunday and Holy Days of Obligation.
As the house is a collection of medieval buildings behind a Georgian facade, it is not suitable for wheelchairs as even the ground floor is not on one level. However, everyone's disability is individual and there are chairs at intervals for a visitor to rest. To see the first floor there are flights of stairs – one up and another down.
Prices
Prices (per person) for 2016:
House, Gardens, Chapel – Adults: £10.00, Children (5-16) £5.00, Under 5's Free.
Gardens – Adults £5.00, Children (5-16) £2.50, Under 5's Free.
Season Tickets (per annum) – Adult £25.00, Couple £45.00, Children £12.50, Concessions £20.00 (senior citizens 65 + and full time students), Family (2 children) £65.00, Family (3 children) £75.00.
Pre-booked Group Visits – Adults: £11.00, Child (5-16) £5.50.
Credit cards are accepted throughout the house.
What's nearby?