Visitors Invited to Take a bow and hit the Bullseye at Blenheim Palace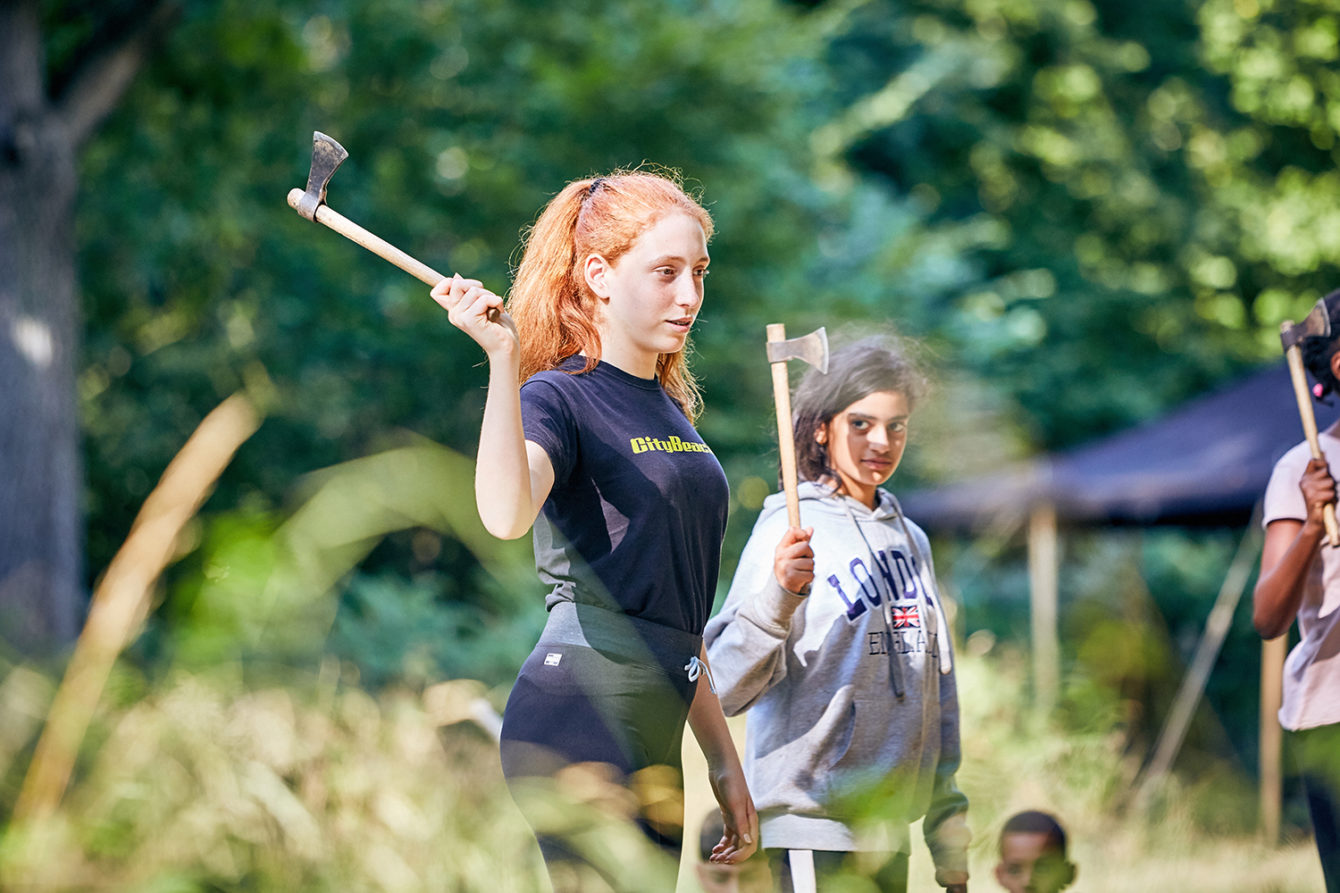 Visitors of all ages are being encouraged to channel their inner Robin Hood and let off some steam with axe throwing and archery sessions at Blenheim Palace.
Set in the historic surroundings of the magnificent 18th century Oxfordshire UNESCO World Heritage Site the public are being given the chance to try their hand at some ancient target practice.
Running daily throughout the summer, the sessions are being organised under the watchful eye of The Bushcraft Company whose expert guides will be providing specialist tuition.
On the hour sessions will be split between both archery and tomahawk throwing, giving people of all ages the opportunity to experience both activities during their visit.
"We've introduced a series of outdoor activities as part of our summer programme and where better to hone your archery skills than against the backdrop of one of the country's most magnificent palaces," said Blenheim Palace's Head Guide Sylvain Richard.
"Originally it was mainly aimed at youngsters, however it's also proving to be extremely popular with older visitors and so we are encouraging everyone to join in. I had a go, along with some of the other guides, and we loved it!
"The current Palace was actually built as a monument to the first Duke of Marlborough's military successes in the 18th century.
"However, Blenheim is also the site of Woodstock Palace, which is believed to have played host to no fewer than 16 British monarchs over its 700-year history, with everyone from Ethelred the Unready to Henry VIII having spent time there.
"It was also the scene of famous jousts, with the Earl of Pembroke being killed there during a tournament on 30th December 1389 at the age of just 17 so current visitors are following in a long line of martial sporting activities," he added.
The sessions are running with limited participants to ensure all activities are exciting, educational and safe).
Issued on behalf of Blenheim Palace. For more information please contact Samantha Vaughan on 07469 129743 or SVaughan@blenheimpalace.com or Niamh O'Sullivan at NO'Sullivan@blenheimpalace.com.
About Blenheim Palace 
Home to the Dukes of Marlborough since 1705, Blenheim Palace was designated a UNESCO World Heritage Site in 1987.
Set in over 2,000 acres of 'Capability' Brown landscaped parkland and designed by Vanbrugh in the Baroque style, it was financed by Queen Anne, on behalf of a grateful nation, following the first Duke of Marlborough's triumph over the French in the War of the Spanish Succession.