£9m Project to Save Finest View in England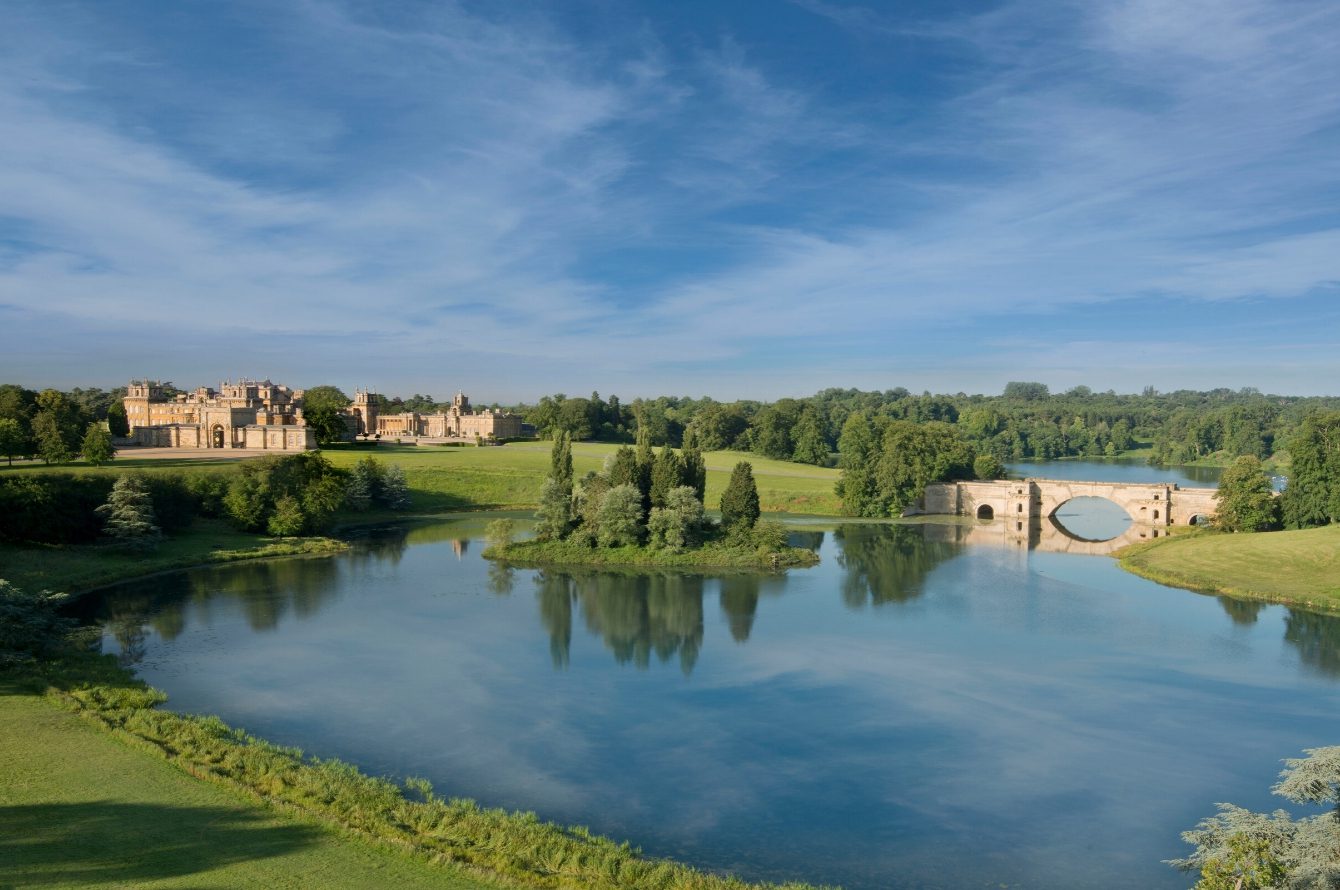 A massive civil engineering project to help save the 'finest view in England' is set to get under way at Blenheim Palace later this year.
The multi-million pound project will see more than 300,000 cubic metres of silt – enough to fill Wembley Stadium – removed from the Oxfordshire UNESCO World Heritage Site's iconic Queen Pool lake.
Due to begin in April it's believed to be one of the largest, and most complex operations, ever undertaken at a British stately home and is expected to take up to two years to complete.
Dubbed the finest view in England by Winston Churchill's father, the vista across the lake and over the Vanbrugh-designed Grand Bridge to the 18th century Baroque Palace is under serious threat of disappearing.
Decades of silt have meant both the Queen Pool and main lake have become so shallow they are at risk of drying out completely.
"The original water depth was over two metres; however today across more than 70% of the lake it is less than 30cms," said Estates Director Roy Cox.
"Unless this dredging goes ahead the lake will have effectively disappeared within the next five years and this stunning and historic landscape will have been lost forever. 
"In addition to its unique importance from a heritage perspective, the Queen Pool and the rest of the lake system is a Site of Special Scientific Interest and provides a vital habitat for a huge range of wildlife ranging from water voles and otters to bats and wading birds.
"The dredging will also have a positive impact on the wider environment and improve wildlife habitats beyond the Estate," he added.
As well as restoring the lakes to their original 18th century condition, the works will also reveal areas of the Grand Bridge that have been underwater since they were flooded by Lancelot 'Capability' Brown.
Submerged rooms within the bridge will become temporarily accessible again and many archaeological features – including the original layout of a canal system that pre-dated the bridge – may become visible for the first time in centuries.
"The dredging will allow us, for the first time in more than 200 years to properly investigate the mysterious rooms and open spaces which Vanbrugh created inside the bridge and try to discover what their intended uses actually were.
 "We will also be working with archaeologists to find out what artefacts and remains have been deposited in the silt over the centuries.
"The plan is to provide access and interpretation for visitors so they will be able to have their own unique glimpse beneath the surface of this historic landscape," he added.
The dredging and repairs to the Grand Bridge are part of a seven-year programme of restoration at Blenheim that will also see major conservation work of the Palace.