A Bus Driver Who Served City Routes for 50 Years is Enjoying Taking His Foot Off the Gas in Retirement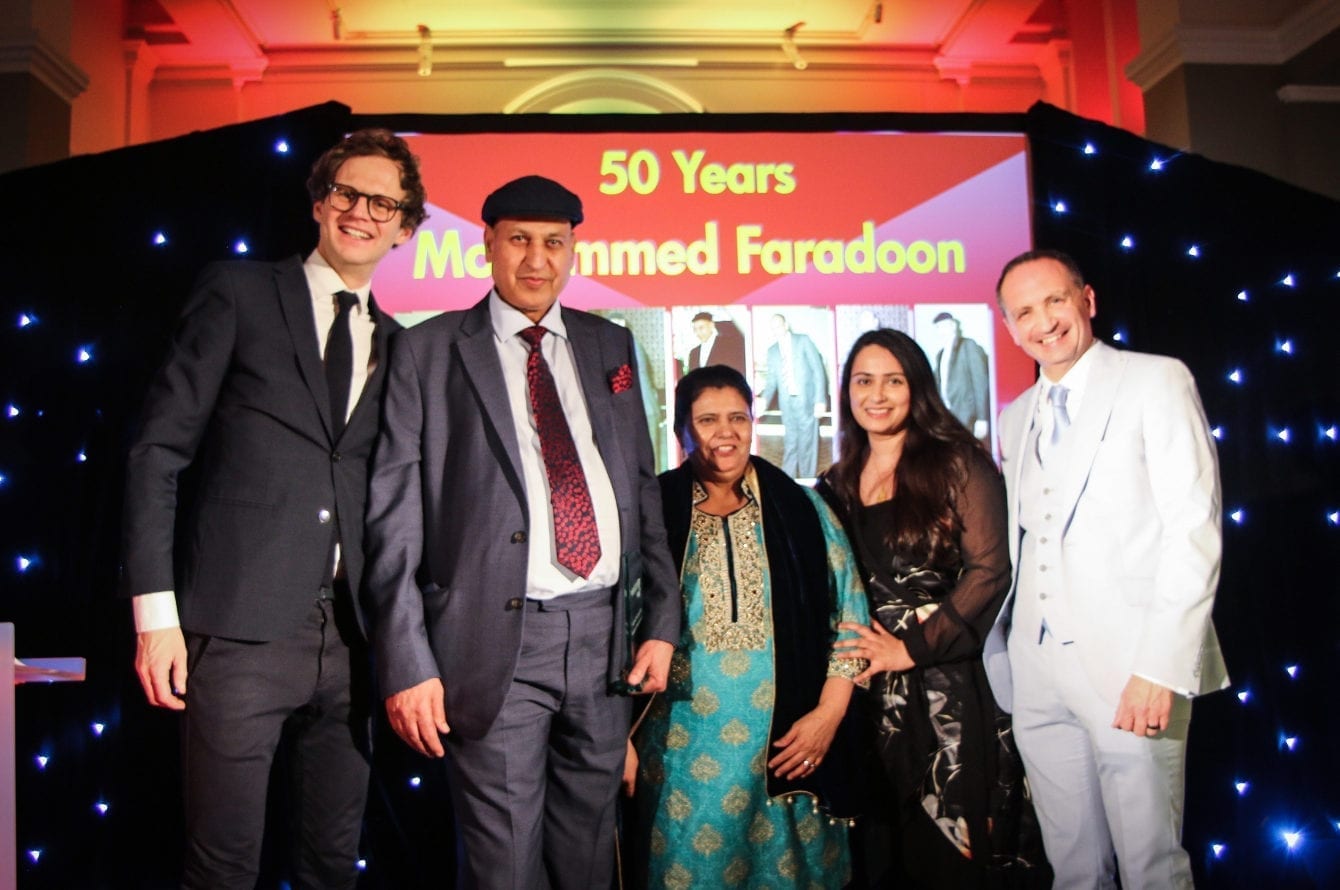 Mohammed Faradoon's career with Oxford Bus Company began on January 8, 1968, when Harold Wilson was prime minister and Hello Goodbye by the Beatles was Number One in the charts.
In a career spanning six decades, the 69-year-old worked as a conductor, drove a ground-breaking electric bus in the 1990s and counted Morse author Colin Dexter as a regular passenger.
Mr Faradoon was presented with a special Long Service Award at the Oxford Bus Company's Really Amazing Awards night at the Ashmolean earlier this month.
"I loved every minute of it," said the grandfather-of-four, who got the job as a teenager thanks to a friend who lived two doors down in Leckford Road, North Oxford.
"I had a friend who was a conductor.
"He was one of four brothers who used to work on the buses and he was a bit of a father figure to me. He said 'why don't you come on the buses', so I joined up and started as a conductor, and I stayed there ever since!
"In February 1970 I got my PSV [public service vehicle] licence and became a driver – and I never looked back.
"Initially I was on what they called the 'spare sheet', taking on a route if a driver didn't turn up, and then I was on the 2 route, which is now the 8/9, and for a couple of years I was on the electric buses that went between the station, science park and John Radcliffe.
"But most of my time has been on the Park & Ride 300 service between Redbridge and Pear Tree."
He added: "Colin Dexter used to be a regular passenger. He'd get on near the roundabout on the Banbury Road and would always say hello."
Mr Faradoon, who lives in Clive Road, Cowley, saw the demise of conductors in the mid-1970s and the rise of modern technology in the bus company's fleet.
He said: "It was good having a conductor on board because you always had someone to talk to, but things move on and you just have to get on with the job.
"The electric buses [of the 1990s] used to have a charger at the railway station and they would last about two or three hours.
"Every time you went back to the station you had to charge them for 15 minutes. They were a bit slow. Nowadays buses are very different, they're like toys!
"The best bus I've driven was the [Bristol] VR which we had in 1972 and 1973.
"Everything is automatic these days but it was a manual so you could pick up speed when you wanted and pull away quicker."
Mr Faradoon, whose retirement route involves taking his grand-daughter to school and going to mosque, via a little bit of gardening, said he was proud to spend 50 years with the same employer.
He said: "There were lots of people who had been at the Oxford Bus Company for a long time, but I'm not sure many lasted 50 years.
"The management have always been very good to me. I've known them a long time and I always made friends with them.
"There were no downsides to the job. I always loved it – you met different people every day."
Phil Southall, Oxford Bus Company Managing Director, said: "Mohammed has experienced so much history and development in the bus industry.
"We're fortunate to have so many loyal and hard-working staff and Mohammed richly deserved his Long Service Award.
"We all wish Mohammed a wonderful and long retirement with his family and he'll always be welcome back at the Oxford Bus Company at our various social functions."