Annie Sloan at Blenheim Palace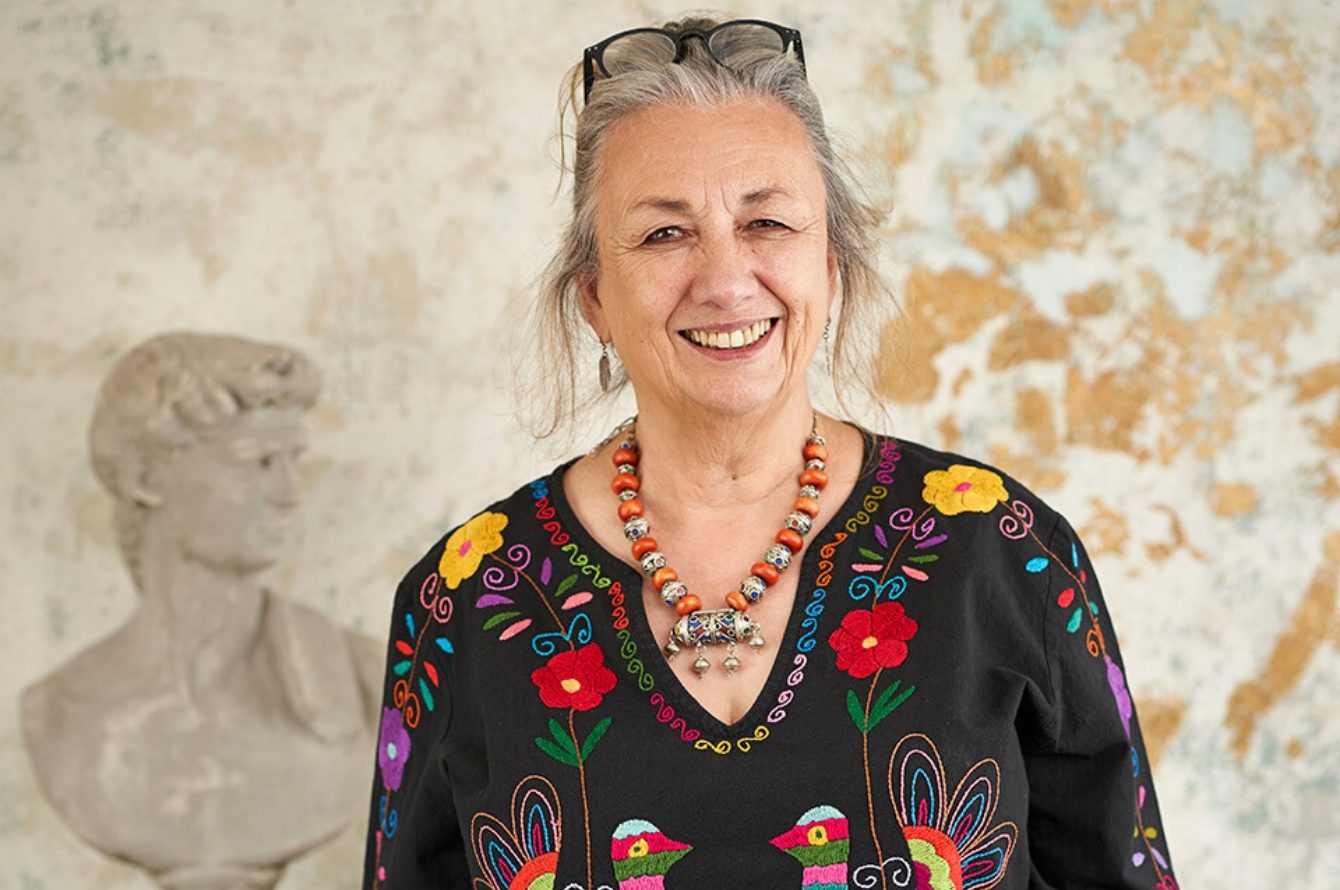 On Wednesday 25 March, join Annie Sloan, the world's leading authority of paint, colour and technique for a special talk 'Painting and the Charleston Connection' followed by Let's Misbehave Afternoon Tea at Blenheim Palace.
Revolutionising decorative painting with the creation of the now-iconic Chalk Paint™, Annie's contagious enthusiasm, passion and expertise has unlocked creative potential all over the world.
Annie joined with the Charleston Trust to create unique range of Chalk Paint™ and will be talking to guests about how she made her career-long dream of collaboration become a reality.
Visitors will travel back in time to the roaring twenties with the new exhibition; Let's
Misbehave: Blenheim Palace in the 1920's then enjoy the insightful talk in the Indian Room followed by a themed afternoon tea in the Orangery Restaurant.
"I am delighted to be giving a talk and demo at Blenheim Palace about a subject that I am so passionate about – and a decade that has been so inspirational to my work," said Annie.
"Researching the Bloomsbury Group of artists, which led to the collaboration with the Charleston Trust to create a unique range of Chalk Paint™ colours, was a dream come true,
"The Palace was at the heart of the 1920s decadence, parties, intellectualism and art which makes it a fabulously inspirational destination for me to give this talk," she added.
Annie's talk will be followed by a Twenties themed Afternoon Tea which will bring to life the delicious elements of the decadent decade and all-time favourite dishes.
These include savoury bites of Chicken Croquettes, inspired by the Ybor City cigar factory workers' strike, and the Oxford Savoury – crayfish and cod roe butter on toast.
Sweet treats include boozy cakes, custard and rhubarb; all of which became popular in the age of decadence.
Guests can indulge on a selection of cakes and pastries, such as a pineapple "Upside down" cake, a Lime financier, Rhubarb and custard delice, a Rose and white chocolate pistachio macaron, and the Black Forest tart.
To celebrate the age of wild, boozy parties, mixologists at the Palace have created the "Gin Rickey cocktail", a heady concoction made with Oxford Toad Gin. A perfect match to sip whilst enjoying the afternoon tea, the cocktail also made an appearance in Scott Fitzgerald's 1925 classic The Great Gatsby.
Annie will also be offering a one-off special demo in the Marlborough Room on 28 February, 11am. She will be conducting a workshop, Q&A and Book Signing from the incomparable environs of Blenheim Palace. Learn Chalk Paint® basics, tax Annie with your upcycling dilemmas, and have your workbooks signed by the lady herself!
What:              Annie Sloan; Painting and the Charleston Connection Talk & Tea at Blenheim Palace
When:             25 March, 2.30pm
Why Visit:      Enjoy an insightful talk from the world's leading authority of paint, colour and technique followed by a decadent 1920's afternoon tea at Blenheim Palace.
Admission:    Adult £28.00
Website:         blenheimpalace.com/letsmisbehave for full details and booking.