Bespoke Events London at Blenheim Palace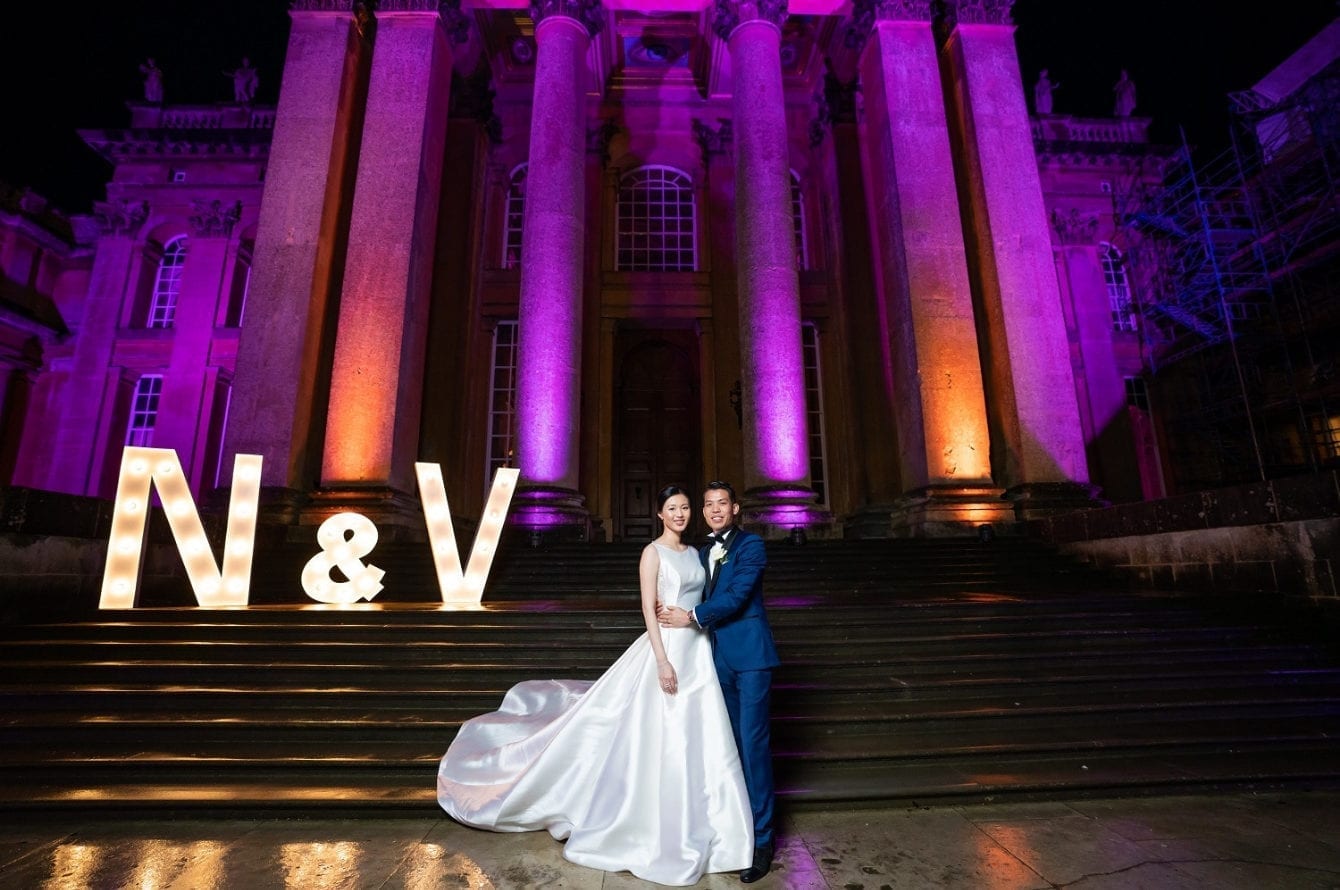 Blenheim Palace played host to an incredible wedding in March designed exclusively by Bespoke Events London for Vicki and Nicholas.
Bespoke Events London is a full service event design and production company. For 11 years they have been designing and producing events in some of the world's most amazing locations.
Offering a complete end to end service, developing concepts from scratch, using their in-house graphic designers and senior event management staff, through to a fully serviced production warehouse, they're able to achieve ground breaking designs.
"We have been working at the amazing Blenheim Palace for over nine years and during this time we have achieved some real career highlights," said Sam Haslam, Sales Director Bespoke Events London.
"When Vicki and Nicholas came to our studio in London and we began work on the design concept for their special day from scratch.
"We came up with the initial flow of the day, use of the different rooms at the Palace and then we ensured each room was used to its maximum capability, taking into account guest numbers, event timings and time of day.
"To illustrate this we created a bespoke, hand pleated draped structure to shorten the space in the Orangery so we were able to use it for both the ceremony and the drinks reception, without compromising the beauty of the room or the occasion.
"We then collaborated with Mary Jane Vaughn on a truly unique wedding breakfast floral and lighting concept to ensure that the colour palette used was a complete one off!
"The floral designs were complemented and highlighted exactly with our specialist lighting techniques which we reserve exclusively for use at Blenheim Palace.
"We then let our imagination run wild with Nicholas and Vicki and brought in some very fun elements that fit in exactly with the style of a Blenheim Palace wedding.
"These elements included; horse and carriage rides, fireworks, exterior lighting show and world class entertainment. We were able to weave in a number of personal elements for the couple and the family which makes our job the most fun and rewarding," added Sam.
Described as one of the best venues they have ever seen Vicki and Nicholas' favourite part of the day were the ceremony itself and the fireworks.
They made full use of the venue utilising the Long Library, Great Hall, Saloon, Marlborough Room, The Orangery and the magnificent Water Terraces.