Blenheim Donates 600 Thermal Lunchboxes to Oxford Food Hub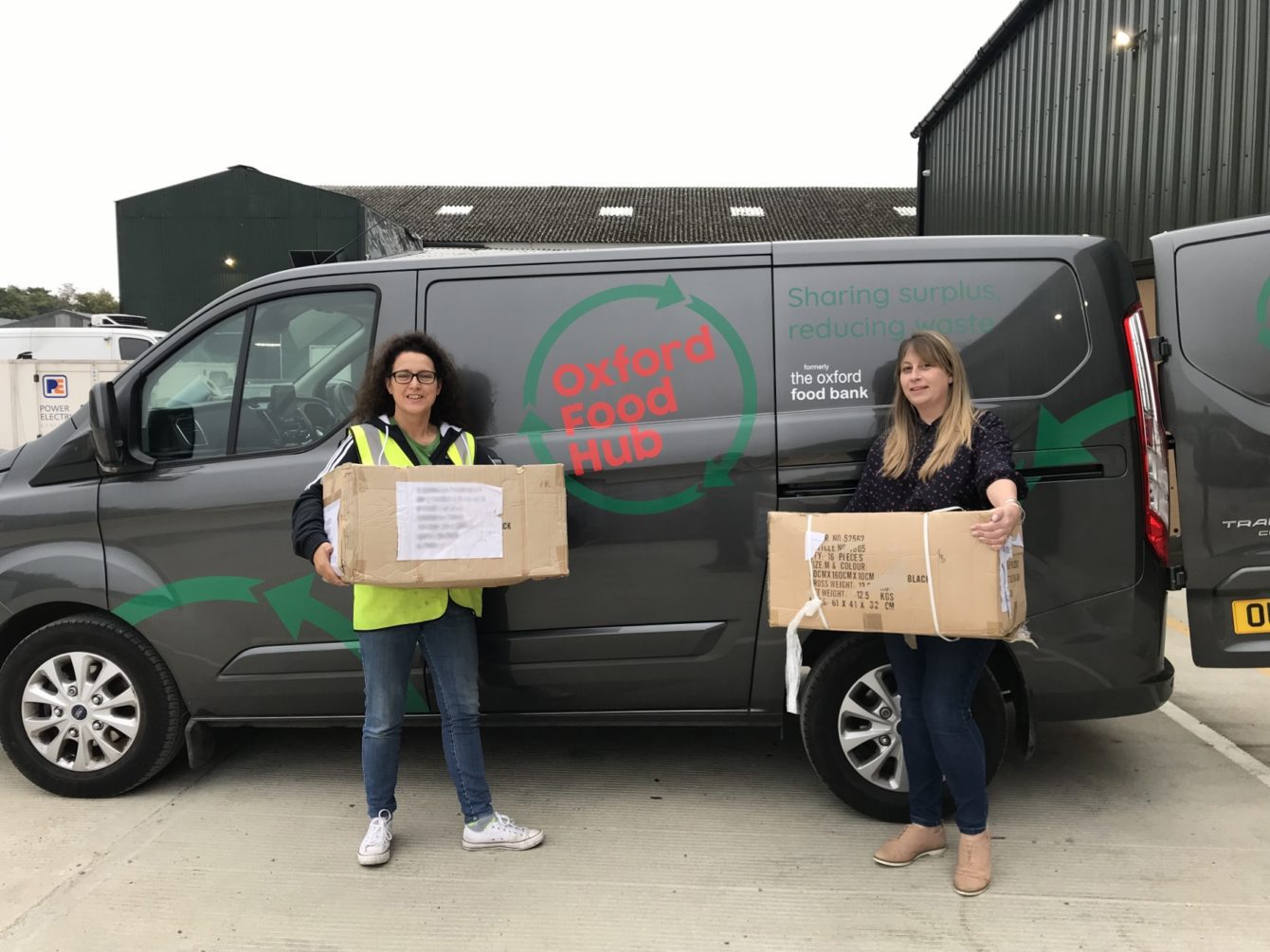 Blenheim has donated 600 thermal lunchboxes from its Palace gift shop to the Oxford Food Hub.
The lunchboxes, which were surplus stock, were handed over to the charity by Blenheim's Retail and Warehouse teams.
They will be used to deliver individual meals to various community organisations, groups and schools across the county.
"We're delighted the Oxford Food Hub has been able to make good use of the lunchboxes and they will now be able to play a small part in helping to provide vital meals for those in need," said Blenheim's Head of Retail, Judy Bendall.
"As an estate we are committed to minimising waste and prioritising sustainability in the fight against climate change," she added.
The Oxford Food Hub supplies more than 150 Oxfordshire based charities and community groups.
These include the Kitchen Collective, which has delivered over 20,000 meals in the past year, largely to disabled and elderly people, those with dementia, and children at risk.
Cherwell Larder which supports over 450 people a week, many of them children, with food parcels in the Cherwell district and Oxford Community Action which focuses on BAME communities, supporting around 400 families a week.
"We'd like to say thank you to Amanda, Laura and the team at Blenheim for their donation," said Oxford Food Hub's Administrator and Outreach Coordinator Spencer Lawes.
"We have plenty of ideas of how the sandwich bags will be used, most likely in many of the schools we work with across Oxfordshire," he added.
Oxford Food Hub is at the centre of surplus food redistribution in Oxfordshire. Last year it supplied over 600 tonnes of produce, the equivalent of £1.5 million worth of food, to local charities and community groups.
Volunteers collect surplus food from wholesalers, supermarkets and other organisations and distribute it to charities and community organisations.
Oxford Food Hub was originally founded as Oxford Food Bank in 2009. In 2018 Oxford Food Bank received the Queen's Award for Voluntary Service, the highest award given to volunteer-led charities.
As part of its 10 Goals' strategy, Blenheim is committed to more than double its contribution to local charities within 10 years.
Issued on behalf of Blenheim. For more information please contact Samantha Vaughan on 07469 129743 or SVaughan@blenheimpalace.com or Niamh O'Sullivan at NO'Sullivan@blenheimpalace.com.
About Blenheim
Our vision is to be the lifeblood of the local economy, to enhance the lives of the people of Oxfordshire, to share this magnificent Palace and to conserve and protect it for future
generations.  
For more than three hundred years, we have been privileged to serve as custodians of
somewhere special.  
Through the centuries many things have changed, but three things have stayed constant; a duty to preserve our legacy, a responsibility to continually evolve and a need to sustain a strong connection with the community.