Blenheim Estate Offering "Dream" Role for Shepherd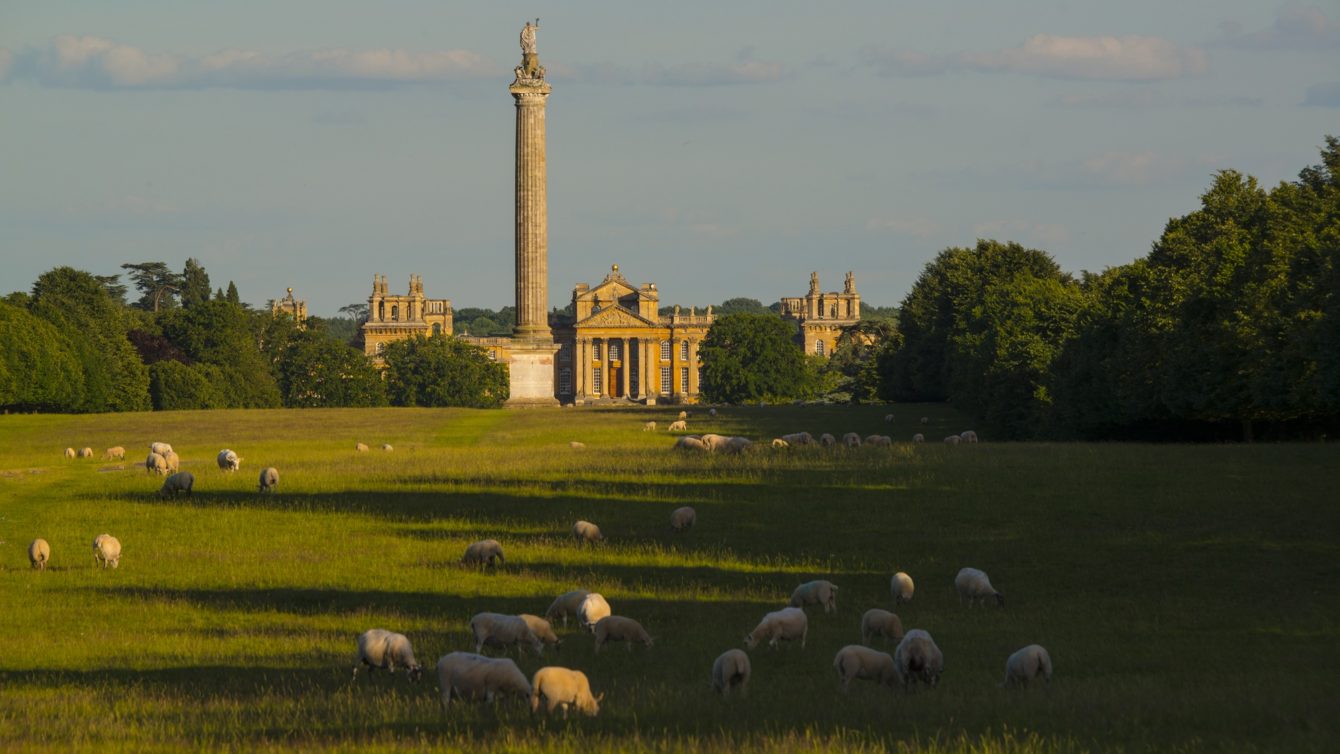 The Blenheim Estate is looking to recruit a shepherd to help care for its 1,000-strong flock of sheep, as well as its collection of rare breed British white cattle.
The successful candidate will live and work on the 12,000-acre estate in the heart of Oxfordshire with its mix of farmland, ancient woodland, landscaped parkland, lakes and formal gardens.
Reporting directly to the Oxfordshire estate's farm manager, the role includes day to day management of the flock, ensuring the welfare and safety of all livestock alongside the mentoring of an apprentice. In addition to the shepherding duties, the applicant will also be expected to support other members of team including forestry, and game as needed and there will be lots of opportunity to be innovative and contribute their own ideas to the estate's wider land strategy.
The new lead stockperson will work alongside Farm Manager and shepherd Charles Gerring, who has been looking after the estate for more than 28 years.
"Blenheim is renowned as a UNESCO World Heritage Site and is also a Site of Special Scientific Interest," said Charles. "Its ancient woodlands are home to some of the oldest oak trees in Europe and it supports a huge variety of native wildlife. The entire estate team is also committed to not only conserving and protecting what is already here, but also looking at innovative ways to further improve the quality and the diversity of the land for the benefit of generations to come. In many ways this really is a dream role as it offers the successful candidate an opportunity to make a difference; working as part of a dedicated group of people to nurture and develop the estate's unique natural capital," he added.
In addition to the sheep, the role will also include overseeing the care and calving of the estate's resident herd of British white cattle, which roam freely within the ancient oak woodlands, trampling down bracken and undergrowth to clear spaces for acorns to germinate and grow.
The reintroduction of the cattle is just part of the Blenheim Estate's wider Land Strategy plan which looks at innovative ways to protect, utilise and open up access to the 12,000-acre estate over the coming decades.
All applicants will need to have substantial experience and their own sheepdogs. The successful candidate will also be able to live on the estate in a three-bedroom cottage.
Closing date for applications is 30th July 2021.
**ENDS*** 
Please contact Rachel Leach | RLeach@blenheimestate.com | or Drew Cunliffe | drew@flamingo-marketing.co.uk | for more information.
About Blenheim Estate Land:
At Blenheim Estate Land we know that our land is precious and finite, but cared for properly its benefits can be limitless. Yet today there are fresh challenges like climate change, an aging population and increasing urbanisation. So our approach – spanning a number of projects – needs to be as sophisticated, enduring and holistic as those issues we face. By adopting new methods of valuing our natural capital we can view our land resources as part of an ecosystem. An ecosystem whose benefits extend to the air we all breathe, the green transport solutions that connect our communities, the physical and mental health we enjoy, and the quality of the food we consume. At the pinnacle of our ambitions is the goal to become the first estate to demonstrate carbon-negative land management. Ultimately, these projects form part of Blenheim's Strategic Purpose; to be the lifeblood of the local economy, to enhance the lives of local people, and to share and protect this place. At Blenheim Estate we believe the bounty from our land is more than the annual harvest, it's the fundamental source of continued prosperity, renewal and wellbeing. Always growing our legacy.