Blenheim Palace Offers Half Price Entry For Sustainable Travellers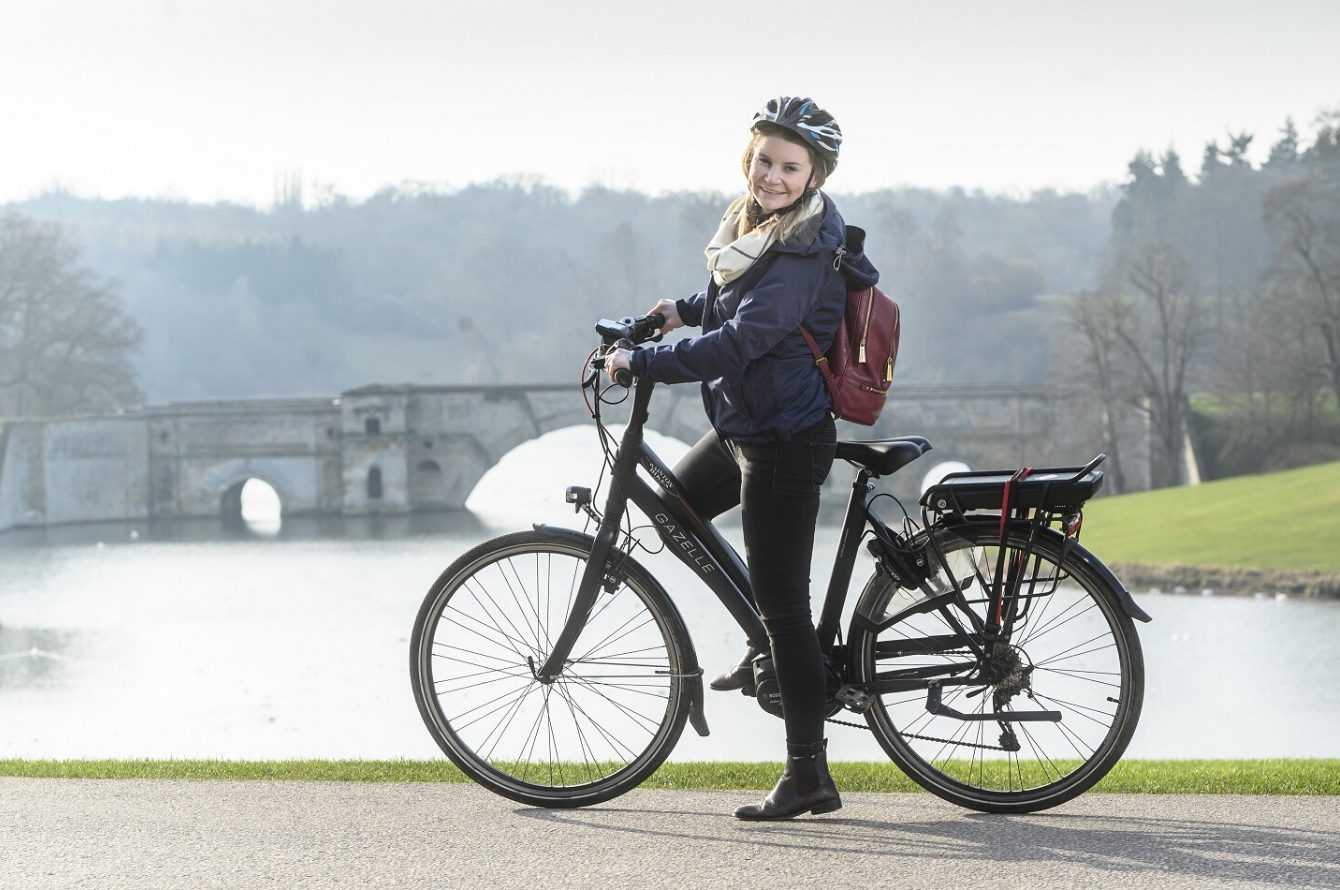 Visitors to Britain's greatest palace will save 50% off the admission if they travel to the Oxfordshire UNESCO World Heritage Site using sustainable transport.
The offer, which is valid from 14th February to 31st March, is open to anyone who arrives either via public transport, by bike or in a fully electric vehicle*.
The aim is to help raise awareness of Blenheim's commitment to responsible tourism and environmental issues and to encourage visitors to consider greener alternative transport options.
Woodstock and Bladon residents will be able to take advantage of this discount if they present their walking permits when purchasing tickets.
"Our aim is to be leading the way when it comes to green issues among the UK's visitor attractions," said Blenheim Palace CEO Dominic Hare.
"We have seen a steady growth in visitors making use of public transport links, cycling or simply walking over recent years.
"Currently around four per cent of our annual visitors claim a 30% discount for sustainable transport with a slightly higher percentage arriving on foot.
"By increasing the discount to half price and also opening it up to a wider audience we're hoping to not only encourage our regular visitors to switch their modes of transport but to incentivise a new audience to visit us as well.
"If we are able to demonstrate a clear enthusiasm for the initiative it will also help us to persuade more transport providers to support and to promote it," he added.
The initiative is being supported by Oxford Bus Company, Stagecoach, GRW, Chiltern Railway, Good Journey and Bainton Bikes who will be promoting it to their customers.
Visitors can plan their journey to Blenheim Palace by train, bus or bike at goodjourney.org.uk/blenheim.
Blenheim is also trailing an incentive scheme for its own staff for those who travel to and from work in a carbon friendly way; walk, bike, bus or car-share.
*Hybrid vehicles will not be eligible and neither will be visitors arriving on foot as there is a risk this would wrongly encourage people to drive and then try to park in Woodstock and surrounding areas.
For more information and to arrange interviews, filming and picture opportunities please contact: Melodie Manners | melodie@flamingo-marketing.co.uk | 07815 709548 or 01637 873379.
About Blenheim's Commitment to Sustainability
As well as encouraging more sustainable means of transport among its staff and visitors, Blenheim is implementing wide-ranging energy saving programmes across the Estate and investing extensively in photovoltaic panels, bio-mass boilers and hydroelectric turbines in order to achieve its aim of becoming a net generator of green energy within 10 years.
Blenheim has also taken delivery of electric vans alongside a growing fleet of electric cars, introduced a recycling compactor on site and announced plans to phase out single use plastics.
Eighty per cent of all food sold on site comes from within a 50-mile radius and more than 60 per cent of Blenheim's total spend is done within 20 miles of the Estate.
In 2019 Blenheim Palace received the Gold Award from Green Tourism for being among the UK's most environmentally aware visitor attractions.
Blenheim Palace has been awarded the 2020 Good Journey Mark for welcoming car-free visitors.