Blenheim Palace Unveils New Seasonal Menu For Groups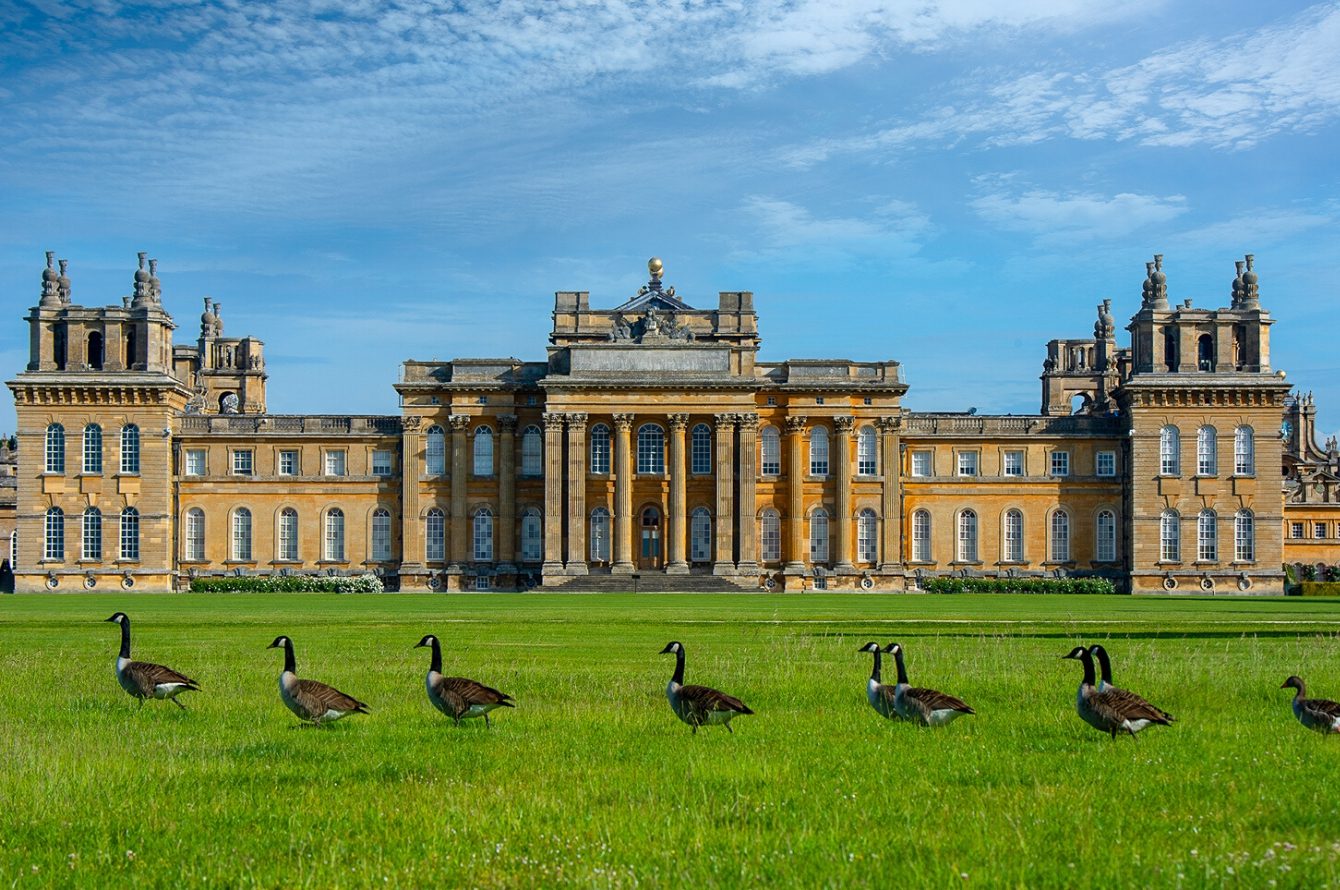 Blenheim Palace has launched a new seasonal menu for group visitors, created by its onsite catering partner Searcys.
The new menus offer Group Visitors a delicious taster of the very best of the Blenheim Palace experience with seasonal, locally sourced choices from a set two-or-three course lunch menu.
Visitors can also opt for a traditional Afternoon Tea, a cold-buffet style lunch or simply a morning coffee and patisserie.
The Summer menu features Cotswold gin-cured salmon, twice-baked Oxford blue cheese souffle with heritage tomato salad and new season potatoes as well as Rectory Farm strawberries with pouring cream – or winter warmers include ham hock terrine with piccalilli and sourdough, Blenheim Estate lamb shepherd's pie, with cheddar mash and wilted greens followed by Bramley apple and raisin crumble with custard.
All menus can cater for vegetarian, vegan and gluten free options.
"The new menu has been created to offer a fantastic range of choices for all group visitors to the Palace. Sourcing locally and seasonally has inspired many of the options on the new menu," said Alun Roberts, Executive Chef for Searcys at Blenheim Palace.
"When catering for Group Visitors I wanted to design a menu that reflected the very best of Oxford and the Cotswolds to enhance the visit and showcase the amazing quality of produce the area has to offer," he added.
Group Visitors are able to pre book their own dedicated dining space, the magnificent Indian Room which seats up to 45 people. The Indian Room is decorated with a rare 19th Century hand-painted French wallpaper, depicting a tiger hunt. The 19 panels were originally commissioned by the 5th Duke of Marlborough in 1826 and were proudly restored to their former glory in 2017.
"The Indian Room is such a wonderful space for our group visitors to enjoy their lunch, Afternoon Tea or morning coffee," said Cathy Penry, Group Sales Executive Blenheim Palace.
"The dining area is a tranquil space which is perfect for groups to enjoy a Specialist Talk or a  delicious lunch or afternoon tea before taking a self-guided State Rooms Tour," she added.
The Indian Room overlooks the Water Terraces, which were designed by Achille Duchene in 1925 and are reminiscent, on a smaller scale, of the Parterre d'Eau at Versailles.
Searcys is one of the oldest event caterers in the country and was recently awarded top 3 Star Food Made Good certificate from The Sustainable Restaurant Association.
Alongside the new Groups Catering Menu, Blenheim Palace offers Specialist Talks which give a fascinating in-depth look at popular subjects of interest throughout 300 years of history and heritage at the Palace.
Talks for 2020 include:
Winston Churchill at Blenheim
Military Marlboroughs (focus on pre-20th Century Duke's and warfare)
The Palace at War (focus on WWI & WWII)
Ladies of Blenheim – The Women Who Shaped "Britain's Greatest Palace"
Christmas at Blenheim: Family stories
Life Below Stairs – Private Service at Blenheim Palace
Park & Gardens (from Henry I to Achille Duchene via Henry Wise and Capability Brown)
The Blenheim Collection
Conservation and Sustainability
For more information about Group Visits and Booking Options visit blenheimpalace.com.