Brave the 'Road to Colditz' in SOFO Museum's upcoming online event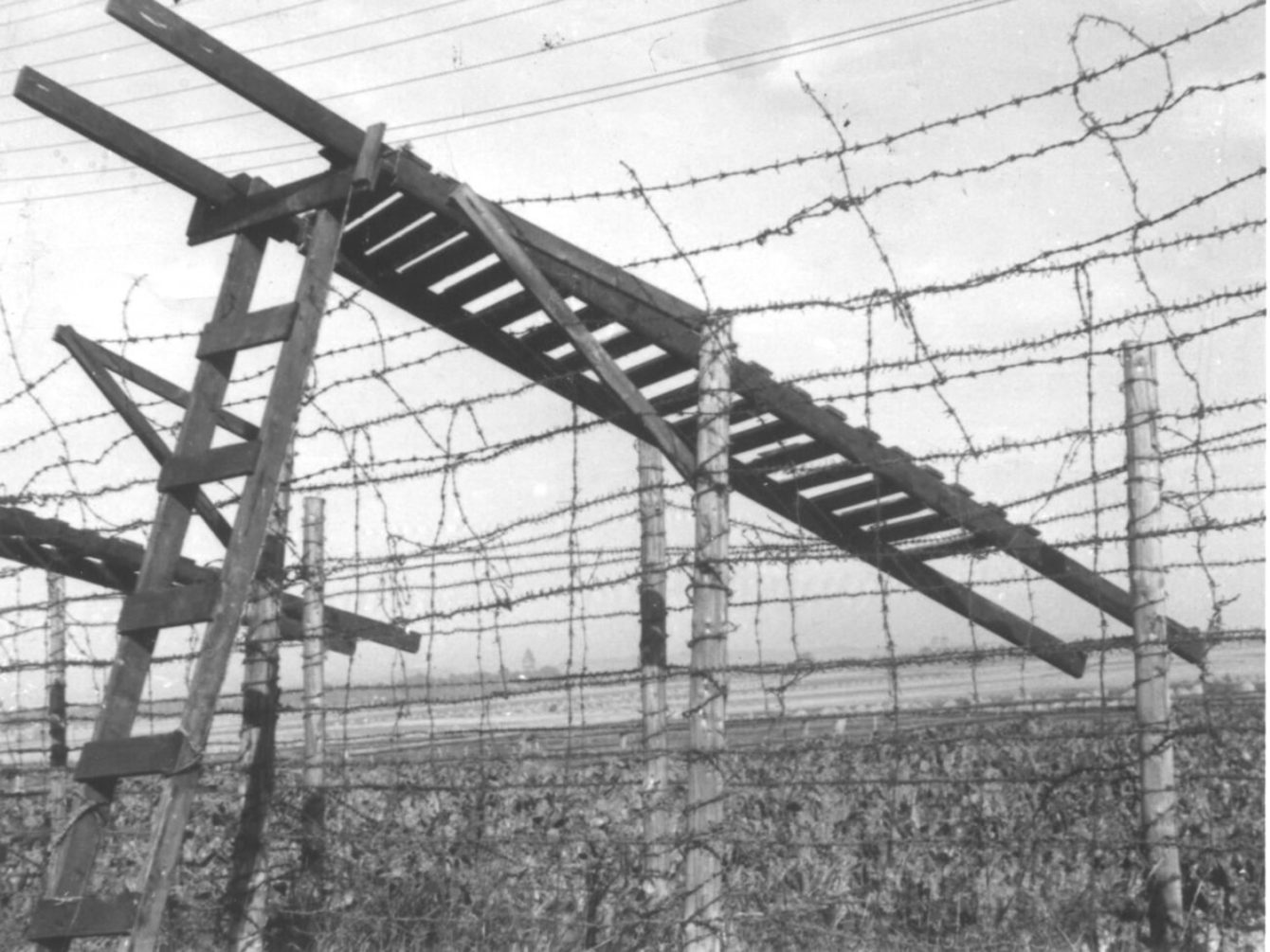 An Online talk streaming at 7pm on Tuesday 23rd November 2021 with a live Q&A with speakers Stuart Rolt and Thomas Hamilton-Baillie.
Two sons tell of their fathers' hair-raising wartime experiences and numerous escapes as prisoners of war in Germany, including the infamous Colditz Castle
Free to view on the museum website, no registration required, but donations to support the museum and future events are welcomed.
The online talk to be streamed from the Soldiers of Oxfordshire Museum (SOFO) website at 7pm on 23 November 2021 will tell the story of two prisoners of war, Tony Rolt and Jock Hamilton-Baillie.
Two men captured during the Fall of France in 1940 who, after several escape attempts from other POW camps, found themselves at Colditz – the infamous castle reserved for those prisoners identified as serial escapers, the most troublesome to the Nazis.
Their stories will be told by their two sons, Stuart Rolt and Thomas Hamilton-Baillie, as they recount their fathers' hair-raising wartime experiences as prisoners of war in Germany throughout World War 2.
Tony Rolt MC was a racing driver both before and after his service in the Rifle Brigade during the Second World War, awarded for bravery during the Battle of Calais just before the Dunkirk evacuation, he would be awarded again for his numerous escape attempts – perhaps most famously coming up with a plan to escape Colditz via a scratch-built glider.
John 'Jock' Hamilton-Baillie was an officer with the Royal Engineers in France from the first week of the war, part of a division that was ultimately surrounded and forced to surrender to the German general, Erwin Rommel. Like Rolt, Jock was awarded for numerous escape attempts, including schemes to both tunnel under and climb over the defences of various camps.
The two men's sons will provide an in-depth look at the planning and execution of a number of real escape attempts their fathers were involved in, the risks they ran, the penalties for failure, the privations suffered, and what imprisonment at Colditz itself was really like.
The live event can be watched freely on the museum website, no ticket or pre-registration required, but donations to support the museum's work conserving the county's military heritage, as well as running events like this one, are encouraged.
Watch online at: www.sofo.org.uk/whats-on/roadtocolditz/
Past talks available at: www.sofo.org.uk/whats-on/
ENDS
About the Soldiers of Oxfordshire (SOFO) Museum
Soldiers of Oxfordshire Museum, Park Street, Woodstock, OX20 1SN
www.sofo.org.uk
frontofhouse@sofo.org.uk
01993 810 210
SOFO Museum first opened during the summer of 2014, tucked away in the beautiful gardens in the grounds of The Oxfordshire Museum and Woodstock Library, and just on the doorstep of Blenheim
Palace.
More than a local military museum, SOFO is a museum that everyone can enjoy, from kids to parents and grandparents. We tell stories of how conflict has affected the county and its people, from soldiers serving on the front lines to ordinary people living on the Home Front.
On top of a range of ever-changing displays and events, our permanent exhibits explore topics that you'll find surprising and moving in equal measure, such as raw accounts of the liberation of Bergen-Belsen from both camp survivors and Oxfordshire soldiers.
Battles of the Oxfordshire and Buckinghamshire Light Infantry puts you on-board a Horsa Glider as it prepares to land in Normandy in the early hours of D-Day 1944, while Secret War explores the world of spies and espionage and lets you try your hand at sending and decoding secret messages.
SOFO holds a collection of over 3,500 objects and 7,500 archive items from two county regiments, the Queens Own Oxfordshire Hussars (QOOH) and the Oxfordshire and Buckinghamshire Light Infantry. These are our starting point for reflecting on the county's rich and diverse military heritage.