Bus operators increase on-board capacity to welcome passengers back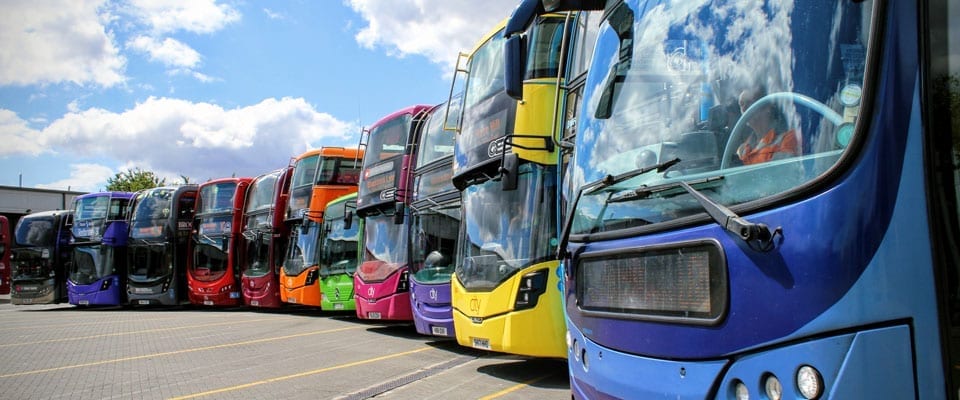 Leading Oxfordshire bus operators have increased on-board capacity of vehicles following the government's easing of social distancing rules.
Capacities on all Oxford Bus Company, Thames Travel and City Sightseeing Oxford services have increased. All forward facing seating will now be available for passengers, meaning as demand for travel increases buses will be able to transport more people. The changes were made in line with revised government guidance regarding social distancing on buses.
The operators are experiencing a steady increase in bus use in the county. Both Park & Ride and City Sightseeing Oxford services enjoyed a busy Bank Holiday Weekend as people enjoyed the good weather. Some Thames Travel services are experiencing 80% of normal passenger numbers and usage of Oxford Bus Company's city services are steadily increasing.
They recently released a 'Back to Bus' video to help welcome people back on board and re-build confidence. A new and improved travel app followed to help make travel easier for passengers.
Rigorous daily high-grade cleaning regimes continue across the operators' fleet of vehicles. It includes additional cleaning of touch points during the day with anti-viral cleaning products and anti-viral fogging overnight.
Phil Southall, Oxford Bus Company, Thames Travel and City Sightseeing Oxford Managing Director, said: "We are pleased to be able to welcome more of our customers back on board with the further easing of restrictions. The easing of restrictions has enabled us to increase the capacity of our vehicles and we are seeing a gradual increase in passenger numbers.
"Technology has been a big part of our improvements; it has helped us manage capacity and people plan routes. Our vehicles are safe to travel on and we are looking forward to continuing to welcoming more people back."
The 'Back to Bus' video hosted on the company website and YouTube details all the key information and various improvements to services for customers.
Ends
Greig Box Turnbull
Director
Fortitude Communications
T: 03301 331 074
M: 07749 346 073