Developer Expects Surge in Enquiries for new Energy-Saving Homes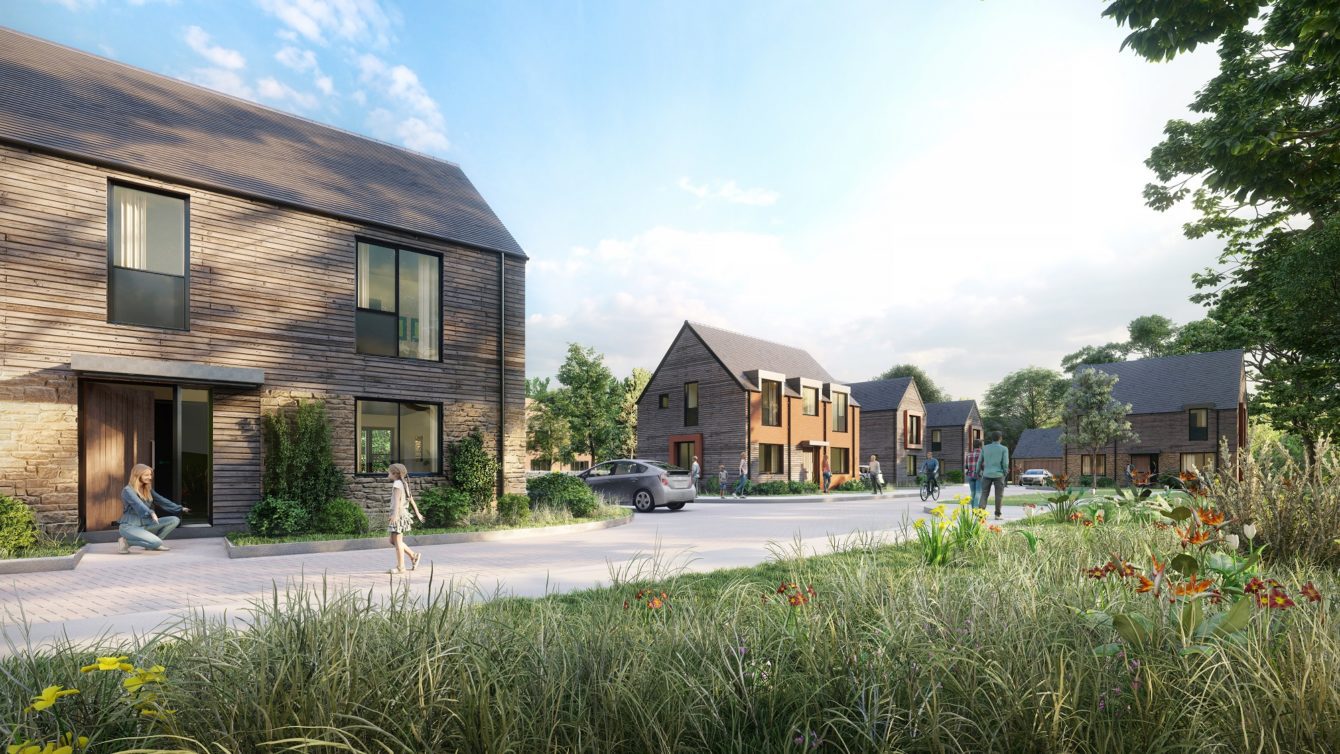 Pye Homes is anticipating high levels of enquiries for the new energy-efficient homes at its Church Farm development in Radley because of growing concerns about fuel supplies.
Church Farm, which will eventually include 240 properties, is on land previously owned by Radley College and aims to encourage a 'greener way of living'.
Reflecting Pye's commitment to sustainability, none of the new homes have fossil fuel boilers, instead utilising more environmentally friendly heating solutions including solar panels and air source heat pumps.
A significant portion of the homes will have an EPC rating of A, giving every homeowner a greater level of comfort, with the potential to significantly reduce energy consumption and heating costs.
"The world is in a state of climate emergency, we need to ensure places are designed today to meet tomorrow's needs, not to focus on yesterday's accepted standards," said Pye Homes Blenheim's MD Graham Flint.
"Over the coming years residents will expect so much more from their homes in terms of performance and levels of comfort, and we believe residents will look to and move further towards zero carbon living.
"The community at Church Farm is not only a different way of building, it's also nurturing a greener way of living; something all of us need to adopt to help protect future generations," he added.
The site will include 84 affordable homes; 21 of which will be shared ownership and the remaining 63 will form part of an affordable rent scheme, with 156 properties available to buy on the open market.
Indicative prices for two-bedroom homes start at £380,000, three-bedroom homes from £490,000 and four-bedroom properties from £675,000.
Issued on behalf of Pye Homes Blenheim. For more information please contact: James Falconbridge at JFalconbridge@blenheimestate.com, or Drew Cunliffe at drew@flamingo-marketing.co.uk.
Pye Homes Blenheim
Formed in 1927 and based in Oxford, Pye Homes Blenheim has built up a wealth of experience with successful developments in many counties including Oxfordshire, Berkshire, Warwickshire, Gloucestershire and West Sussex.
The company is currently also building new homes at Hanborough Gate and Park View.
Radley College
Radley College is an independent boys' boarding school, which was founded in 1847. The school is set on an 800-acre estate close to Oxford.
Specialising in creating an environment where boys will be happy, grow in self-confidence, thrive academically, and make the most of the many opportunities offered, the mix of both modern and traditional buildings are an important part of the Radley values.