Discover things that go bump in the night in Oxford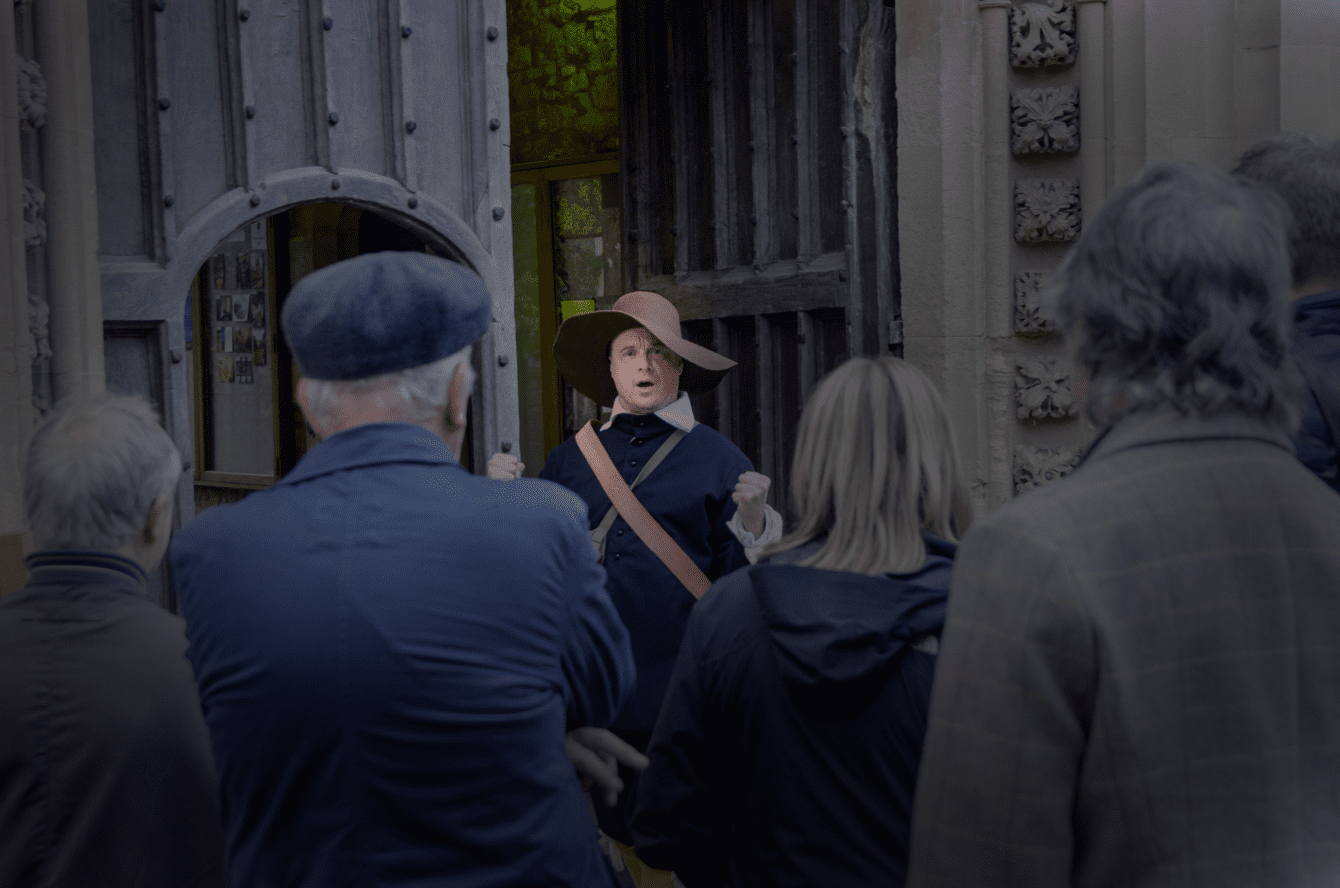 Visitors to Oxford can now experience the spooky secrets of the city via a newly launched ghost walking tour.
The Oxford Ghost Tour is a unique interactive experience delivered by a professional actor in an authentic cavalier outfit. Launched by City Sightseeing Oxford, owned by Oxford Bus Company, the tour will take visitors through the most haunted and historic parts of Oxford city centre.
Designed to appeal to both residents and tourists the tour guide, a soldier from the civil war, will tell stories of gruesome deaths, hauntings and executions amid Oxford's eerie narrow streets.
The Oxford Ghost Tour has been launched as part of an on-going initiative by City Sightseeing Oxford to encourage people to visit the city and enjoy their outing. Tours start at the City Sightseeing Oxford Visitor Information Point and end at Magdalen Street. The tour launched on Thursday 21 October and
will take place every Friday, Saturday and Sunday at 5.30pm. Additional tours will also run during the school half-term holiday on October 27 and 28 on the lead up to halloween. Private tours can also be booked.
Jane Marshall, Head of Tourism at City Sightseeing Oxford, said: "We are proud to be offering this exciting new tour and providing people with another interesting and engaging way to explore Oxford."
Phil Southall, Managing Director of Oxford Bus Company, said: "The visitor economy is so important to the overall economic health of the city and a key part of our strategy is to introduce new products and services to encourage people to visit Oxford and enjoy it. It also forms part of our diversification strategy to create new revenue streams that help us continue to bounce back."
The City Sightseeing Oxford open-top bus tour takes in the city's famous sites, covering the Oxford Castle, Christ Church College, Magdalen Bridge, Sheldonian Theatre, and Ashmolean Museum. Carfax Tower is the highest building in Oxford City Centre and provides stunning views of the city and the surrounding countryside.
Ends