Excitement Grows for Blenheim Palace's Flower Show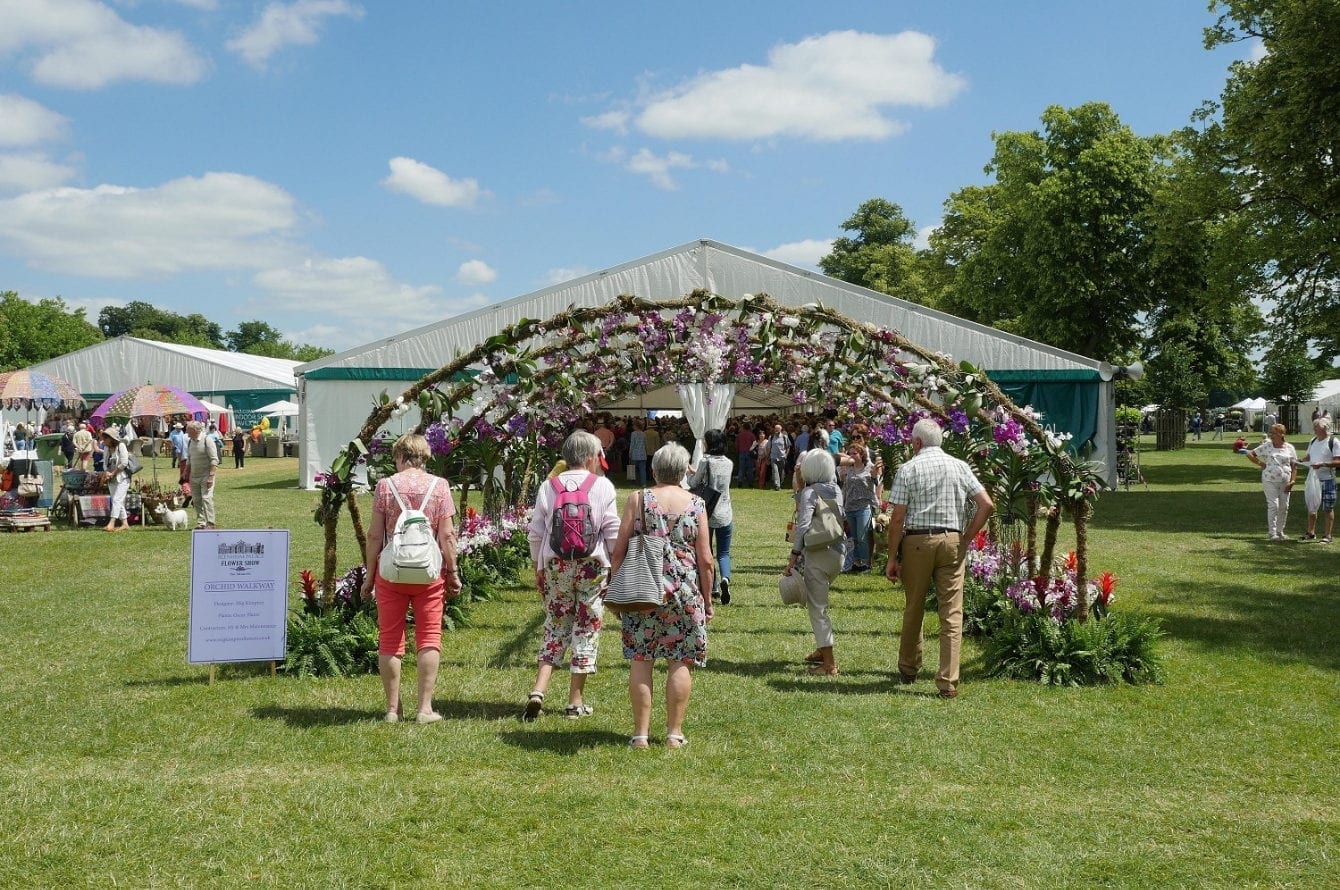 Excitement is growing ahead of this year's prestigious Blenheim Palace Flower Show, June 21st – 23rd, as the full line up of Garden Talks and Expert Panels is announced.
Now in its seventh year, the hugely popular Flower Show will this year be officially opened by TV presenter George Clarke at 10am on Friday 21st June.
Famed for featuring on shows like The Home Show, The Restoration Man and George Clarke's Amazing Spaces, the celebrity architect and writer will also be taking a look around the show and will be available for two question and answer sessions in the Garden Talks Theatre taking place at 11am and 1.30pm.
"I am thrilled to be opening the Blenheim Palace Flower Show in June this year. From the innovative circus theme to the incredible gardening experts that will be giving talks on stage there is just so much to look forward to," said George.
"I am a big fan of gardening, and love Blenheim Palace it is my first time to Blenheim Palace and I'm excited to see the Formal Gardens and 'amazing space' of the Palace itself," he added.
George will be Joined by multi-award-winning Floral Designer and Show Manager, Mig Kimpton for a weekend full of expert gardening talks.
As part of the spectacular event members of the National Association of Flower Arrangement Societies will be making circus inspired floral designs using a variety of cut flowers.
For the first time visitors will be able to explore 10 new Plant Borders, created and curated on site by independent gardeners each with their own theme showcasing what can be achieved in a planted border, the perfect inspiration for all gardeners.
The horticultural show features over 300 exhibitors located around a Grand Floral Pavilion, which is situated on the South Lawn of the picturesque Palace, the birthplace of Sir Winston Churchill.
Visitors can enjoy Garden Talks with experts and enthusiasts, fabulous food and drink as well as an outdoor Plant Village and live entertainment throughout the weekend.
At the heart of the show will be the 20,000 square foot Grand Floral Pavilion featuring more than 30 floral displays and a large selection of flowers and plants from the UK's finest plantsmen.
Garden Talks and Expert Panels' Programme
Friday 21st June
11am: George Clarke Q&A with Mig Kimpton
12pm: James Gillies
1.30pm: George Clarke Q&A with Mig Kimpton
2.30pm: James Gillies
Saturday 22nd June
11am: Ellen Mary
12pm: Rochard Fishbourne
1.30pm: Ellen Mary
2.30pm: Richard Fishbourne
Sunday 23rd June
11am: Geoff Hodge
12pm: Jacqueline Aviolet
1.30pm: Geoff Hodge
2.30pm: Jacqueline Aviolet
Admission to the show includes entry to the Park and Gardens so visitors can also make a day of it exploring Blenheim Palace's Formal Gardens and 2,000 acres of 'Capability' Brown Parkland.
What: Blenheim Palace Flower Show
When: Friday 21st June – Sunday 23rd June 2019
Why Visit: Discover an unmissable horticultural event set in the stunning grounds of Blenheim Palace.
Admission: Park & Gardens Ticket required: Adult £16 Concession £13, Child £7.40, Family (2 Adults & 2 Children) £43.
Website: blenheimflowershow.co.uk
#blenheimpalaceflowershow
Blenheim Palace Flower Show, Woodstock, Oxford, OX20 1PP