Experience Oxfordshire Ambassador Dinner 2018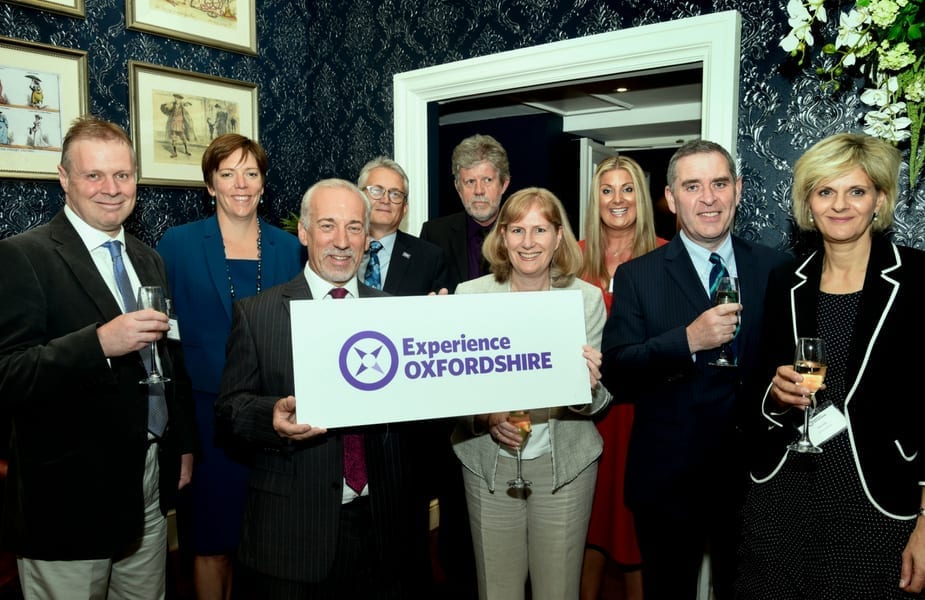 On 12th June, Experience Oxfordshire Ambassadors gathered at the stunning Macdonald Randolph Hotel for their annual Ambassador dinner.
This was an opportunity for those businesses across the County that invest in and support the DMO to both network and find out about the work that Experience Oxfordshire have been undertaking as well as debating important issues. Simon Drake, the General Manager of the Macdonald Randolph Hotel, said "We are delighted to again be the hosts of this prestigious dinner that has become an important event in the DMO calendar. It was a great opportunity to meet the other Ambassadors and explore areas of collaboration".
Hayley Beer-Gamage, Chief Executive of Experience Oxfordshire commented, "It was a fantastic evening and great to see all of our Ambassadors come together. The DMO simply wouldn't exist without the support of this group of influential individuals and businesses and it was a great way to thank them and discuss future opportunities and challenges. The setting was great and the team at the Macdonald Randolph Hotel did an outstanding job on the hospitality."
NOTES TO THE EDITOR:
For more information contact:
Experience Oxfordshire Press Team
Phone: 01865 686435
Email: press@experienceoxfordshire.org
Experience Oxfordshire is the official Destination Management Organisation (DMO) for Oxfordshire. We are the trading arm of the parent charity, the Experience Oxfordshire Charitable Trust, and are a not-for-profit partnership organisation that is committed to the promotion, management and development of Oxfordshire as a great destination to live, work, visit and do business.