Experience Oxfordshire and Oxford Official Walking Tours receive the Globally Recognised 'Safe Travels' stamp from the World Travel & Tourism Council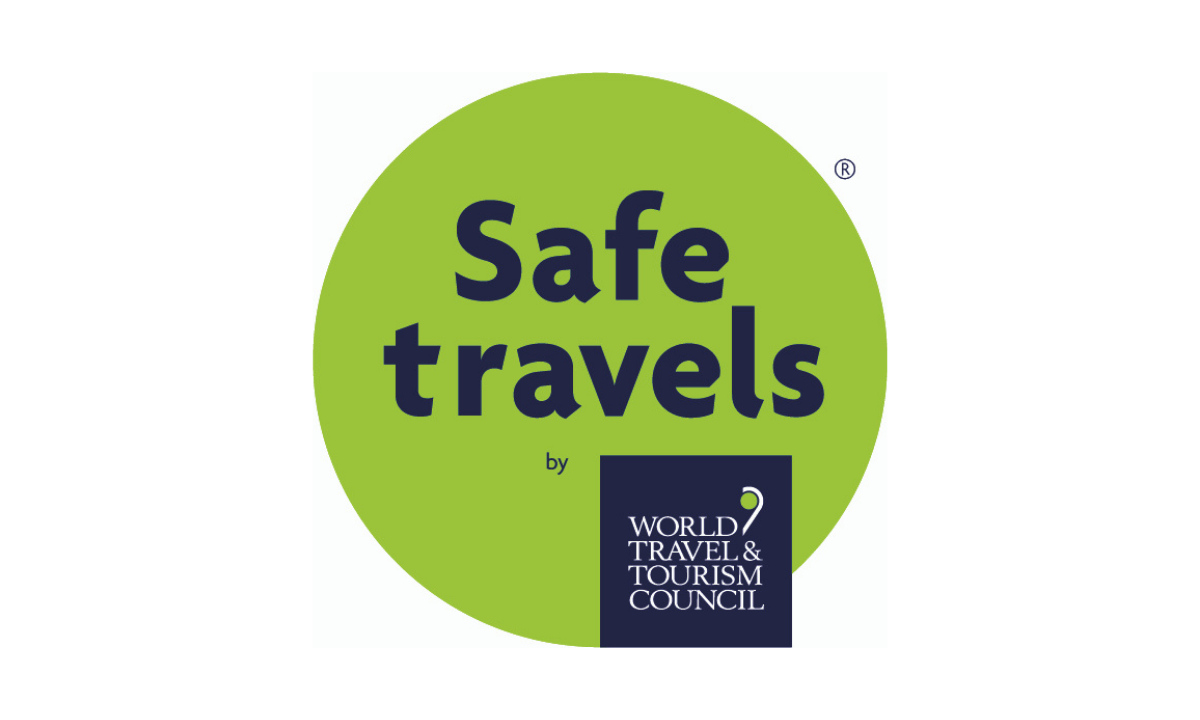 Experience Oxfordshire, the Destination Management Organisation (DMO) for Oxfordshire alongside Oxford Official Walking Tours (which are operated by the DMO) have both been issued with the 'Safe Travels' stamp form the World Travel and Tourism Council (WTTC)
This follows the announcement from VisitBritain earlier in the week that tourism businesses in the UK registered to the 'We're Good To Go' industry standard scheme can now be automatically issued with the international 'Safe Travels' stamp from the World Travel & Tourism Council.
The 'We're Good To Go' scheme, launched last year by VisitEngland in partnership with the tourism boards of Northern Ireland, Scotland and Wales, has been recognised by WTTC as meeting its international global standardised health and hygiene protocols and for its role in supporting the recovery of the UK tourism sector.
The WTTC stamp enables travellers to recognise destinations around the world which have adopted global standardised protocols – so they can experience 'Safe Travels.'
VisitBritain is coordinating the Safe Travels stamp issue in the UK, on behalf of the WTTC, for businesses registered to its 'We're Good To Go' scheme, with those who welcome international visitors particularly encouraged to apply.
On receiving the 'Safe Travels' stamp Hayley Beer-Gamage, Chief Executive of Experience Oxfordshire said:
"We are delighted that Experience Oxfordshire has received the 'Safe Travels' stamp as this shows our commitment as a DMO to encouraging high standards of health and hygiene protocols across our destination and this will help instill consumer confidence to return, when it is safe to do so. Having Oxford Official Walking Tours also receive the stamp recognises that we want to continue to deliver great and safe experiences to our visitors that return to us from the local area, across the UK and Internationally."
"VisitEngland should be commended for the development of the 'We're Good To Go' scheme and to see it evolve to receive global recognition is a real achievement. We will be continuing to endorse the scheme locally and hope more businesses across Oxfordshire become part of this great initiative to help welcome visitors and locals back, instill consumer confidence and help the visitor economy recover".
VisitBritain CEO Sally Balcombe said:
"We are delighted that businesses certified to We're Good To Go can also automatically register for WTTC's global Safe Travels stamp, recognising the standard of protocols and processes we have in place in the UK. This is also testament to the hard work and commitment of tens of thousands of businesses right across the country who have adapted and innovated to safely meet new ways of working and are already 'good to go'.
"This international stamp sitting alongside our We're Good To Go mark also serves to reinforce that 'ring of confidence' for visitors that UK tourism businesses, attractions and destinations have clear processes in place to welcome them back safely as travel restrictions can be lifted.
"Our priority is to support the industry through crisis to recovery and beyond and this is a timely boost for businesses as well as for future inbound visitors, reassuring them that they can plan their trips to the UK with confidence, once we can travel again, and have a great experience when they get here."  
WTTC President and CEO Gloria Guevara said:
"We are pleased to see VisitBritain, the tourism agency for one of the world's most popular destinations, implementing enhanced health and safety measures that are in line with our global protocols, to ensure safe travel, and we are delighted to recognise its efforts through the WTTC Safe Travels stamp.
"The globally recognised stamp enables both business and leisure travellers to distinguish destinations around the world which have adopted health and hygiene global standardised protocols – so they can experience 'Safe Travels', and VisitBritain's adoption will help to restore consumer confidence."
Businesses that are 'We're Good To Go' registered in the UK can log into their online account to download the Safe Travels stamp.  Any business not already part of 'We're Good To Go' can still apply to the scheme through the usual process and indicate within that application their wish to use the additional global WTTC stamp.
Currently over 500 business across Oxfordshire and more than 44,000 businesses across the UK are registered on to the 'We're Good To Go' industry standard demonstrating they are adhering to the latest Government and public health guidance, have carried out a COVID-19 risk assessment and have the required processes in place to aid social distancing and cleanliness, reassuring customers, staff and local residents.
The protocols for WTTC's global Safe Travels stamp were designed with the World Health Organisation and the Centers for Disease Control and Prevention guidelines' and developed alongside leading industry associations and international organisations.
***ENDS***

For more information contact:
Anne-Marie Hicks
Email: press@experienceoxfordshire.org /anne-marie.hicks@experienceoxfordshire.org
Call: 01865 686433
NOTES TO THE EDITOR:
Experience Oxfordshire is the official Destination Management Organisation (DMO) for Oxfordshire. We are the trading arm of the parent charity, Experience Oxfordshire Charitable Trust, and are a not-for-profit partnership organisation that is committed to the promotion, management and development of Oxfordshire as a great destination to live, work, visit and do business whilst improving growth and productivity across the visitor economy. The DMO provides essential business advice and support to visitor economy businesses across Oxfordshire.
www.experienceoxfordshire.org/partner
Oxford Official Walking Tours are the award-winning tours of Oxford, offering both traditional and contemporary visitor experiences and public and private tours. Booking and more information can be found at: www.oxfordofficialwalkingtours.org
The 'We're Good To Go' industry standard was launched last year by VisitEngland in partnership with Tourism Northern Ireland, VisitScotland and Visit Wales. More information about the scheme is available here: https://www.visitbritain.org/business-advice/were-good-go-industry-standard and how to register is available here: https://goodtogo.visitbritain.com/